Introduction:
The range of options with resin bound surfacing has expanded significantly over recent years. Thanks to continual development by SureSet's respected technical team, no longer are designers, specifiers, architects and contractors limited to choosing small aggregate to be encased in a tough, hard-wearing resin. They can now choose a more rustic textured, naturalistic style with SureSet FlexiSet®.
FlexiSet® uses a blend of flexible recycled rubber with a choice of selected 6mm natural colour aggregate all bound together with a specifically formulated resin binder to create a surfacing that is permeable and flexible, lightweight and environmentally considerate, as well as being suitable for application over a wide range of substrates.
Applications:
FlexiSet® is an ideal choice for applications where a more pragmatic and natural-like appearance for paths and pedestrian accessways in open or sensitive environments where a permeable surface is essential. It effortlessly blends with natural settings, making it an irresistible option for projects such as nature trails, golf courses and jogging routes, and almost any other outdoor scheme where a sympathetic, simple and unpolished style is required.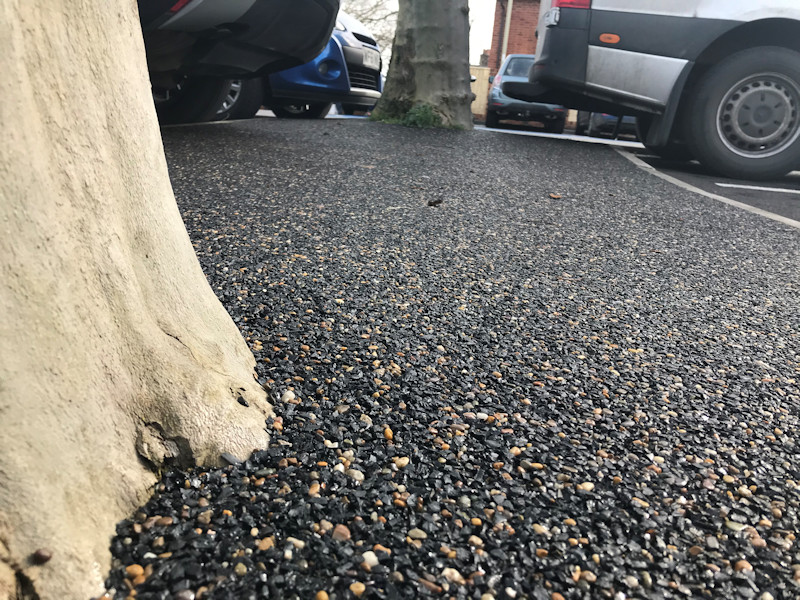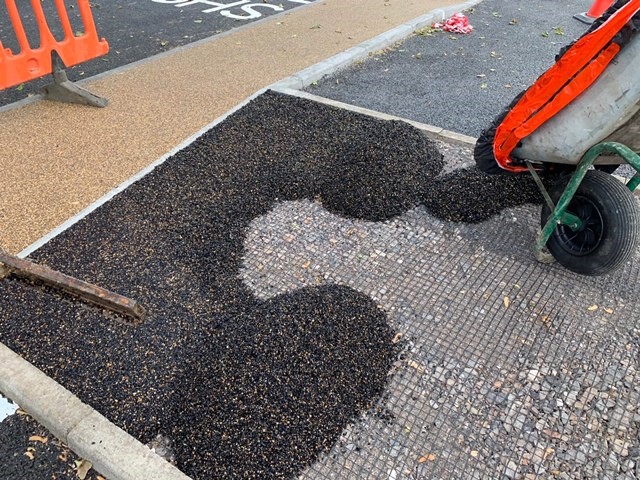 Substrates:
FlexiSet® can be laid over many different substrates to best suit the project in hand. It can be laid directly onto a sub-base of crushed aggregate for a permeable solution, or over a solid base of concrete or macadam. It works exceptionally well with the SureCell ground reinforcement grid system to create a permeable and strong, reliable surface.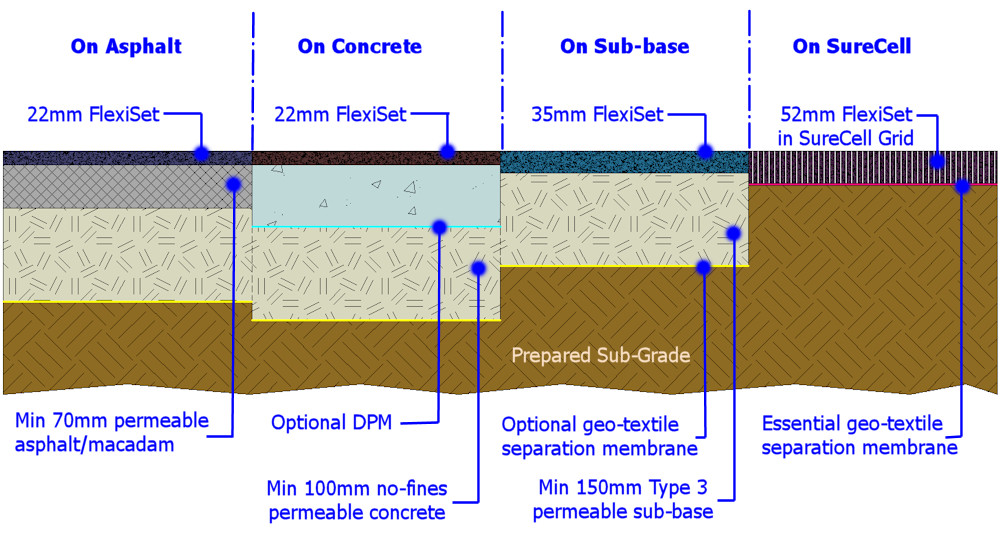 Colours:
FlexiSet® is manufactured using recycled bus and lorry tyres that are shredded to size and then blended, 50/50 with the client's choice of naturally coloured aggregate. The rubber itself is black and this creates a contrasting background for the selected decorative aggregate.
Barley Butter
Bronze
Canterbury
Midnight
Norwegian
Sterling
Terracotta
Winter Frost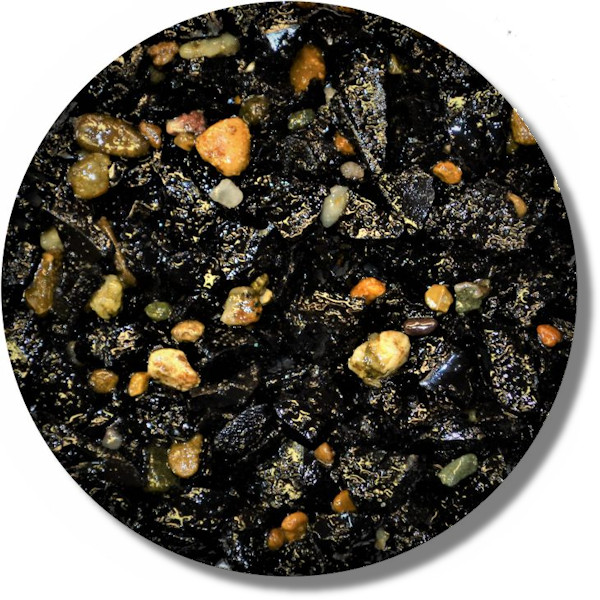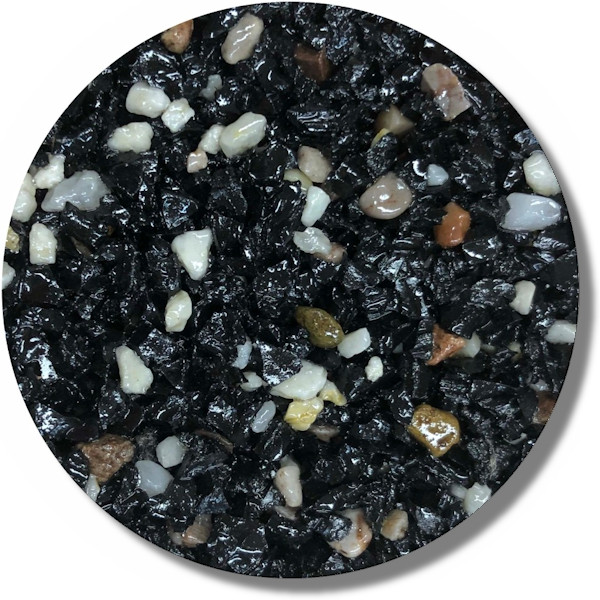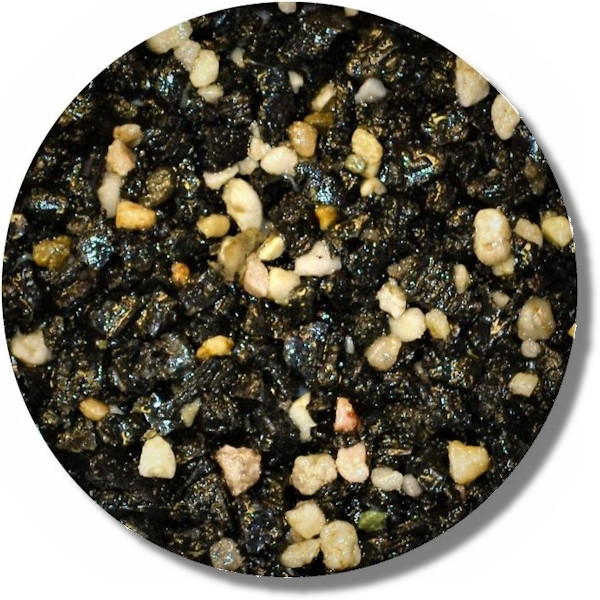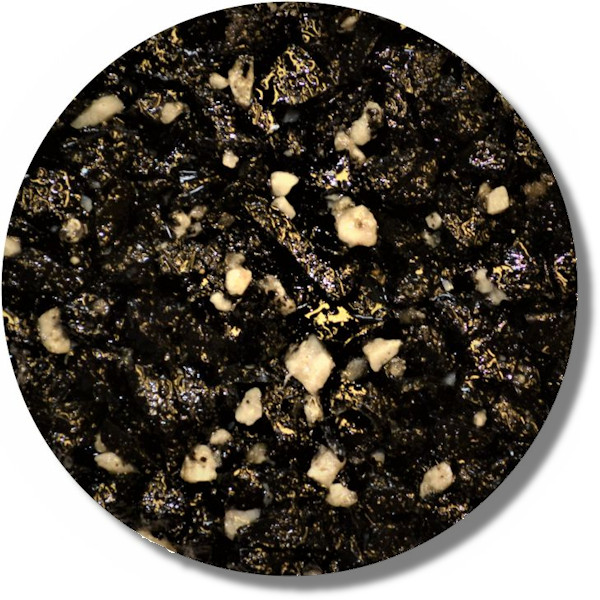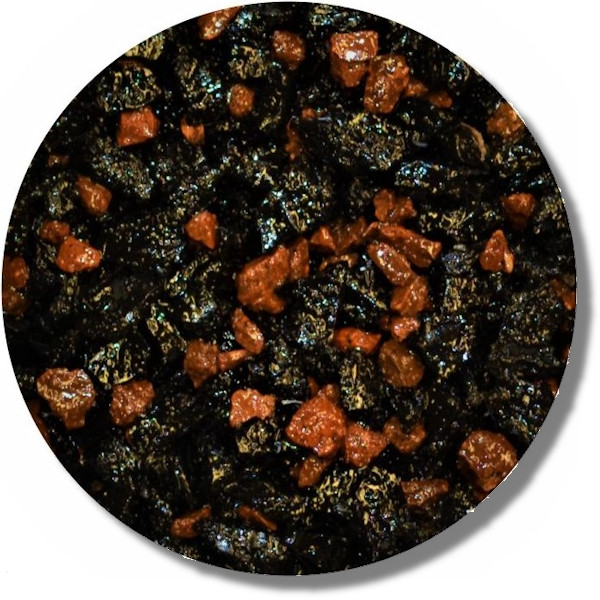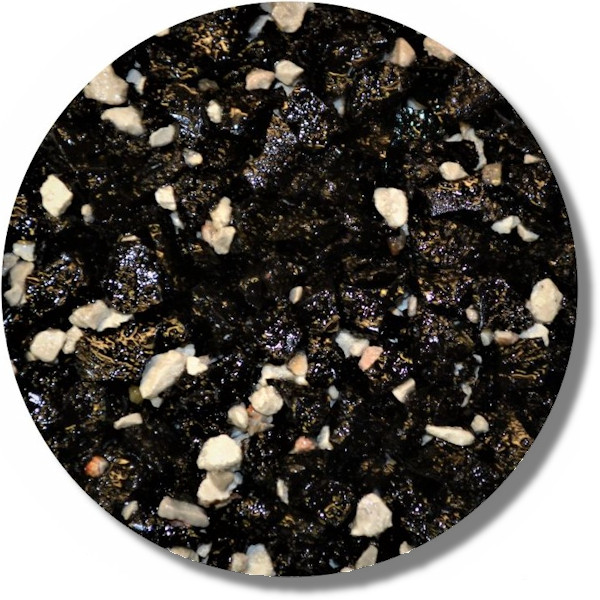 Installation:
SureSet recommend using a specialist installer with experience using the FlexiSet® system to undertake the laying of the resin bound surfacing. If desired, other competent contractors or groundworkers can be used to undertake the preparatory work, such as preparing the sub-base and laying the concrete or asphalt, when such substrates are used.
Where FlexiSet® is installed over a bound substrate (asphalt or concrete) a minimum thickness of 22mm is required. When the FlexiSet® is to be laid over a compacted, unbound sub-base, then a minimum thickness of 35mm is recommended. When the SureCell ground Reinforcement system is used, this is 52mm in depth.
FlexiSet® is permeable and therefore it is important to ensure any substrate is similarly permeable to maintain permeability of the completed surface.
A quick look at a FlexiSet® project undertaken at West Wilts Golf Club near Warminster in Wiltshire.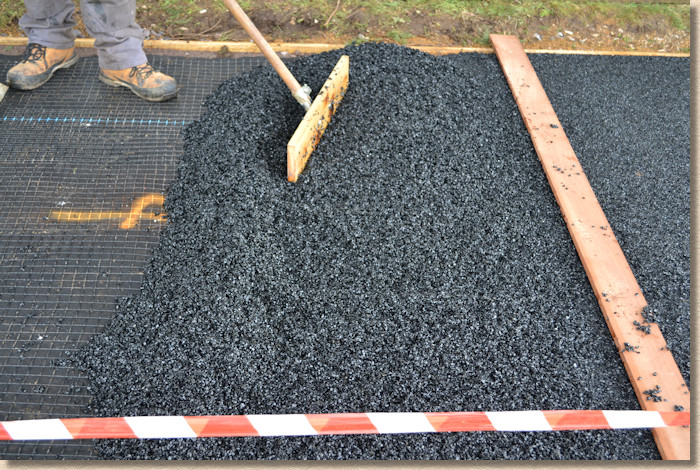 The base with the geo-grid in position and edge restraints completed, has been set-up in advance of the laying. On this project, the client elected to use a timber edging, although many other options are available.
For this project, following extensive consultatation, the client chose the distinctive 6mm "Midnight" aggregate from SureSet's popular Natural Aggregate range.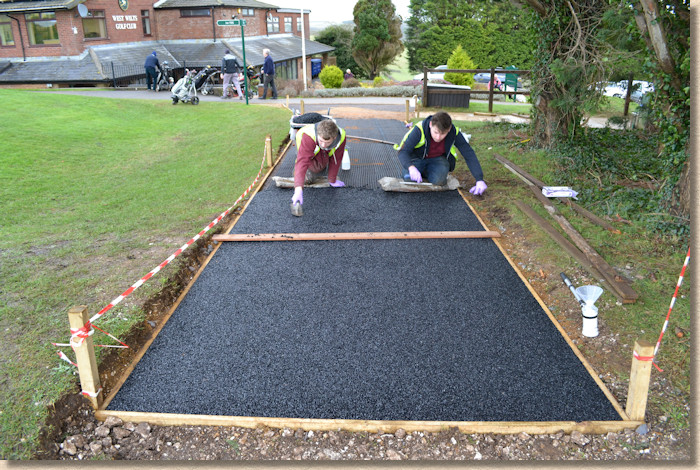 After the FlexiSet® resin bound aggregate has been roughly spread out with the lute, it's worked by two trained and experienced SureSet operatives, using steel floats and a screed board to ensure a prefectly even and level surface.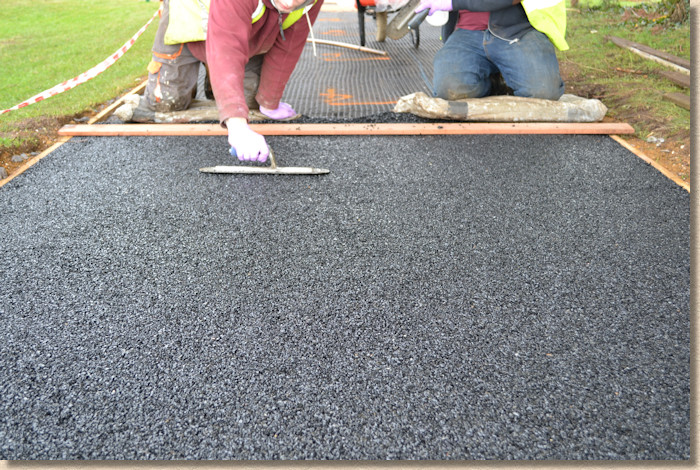 Rubbing with a steel float lubricated with solvent ensures the FlexiSet® surface is brought to a pererfect finish, making the most of the fine aesthetic qualities of the Midnight aggregate. This is a skilled job and requires patience, expertise, and a real eye for detail.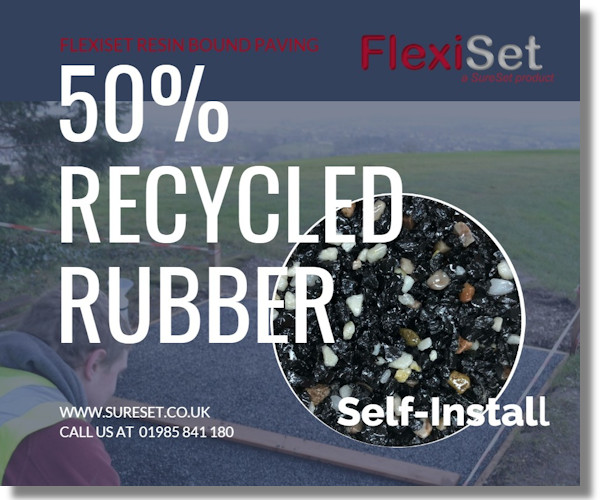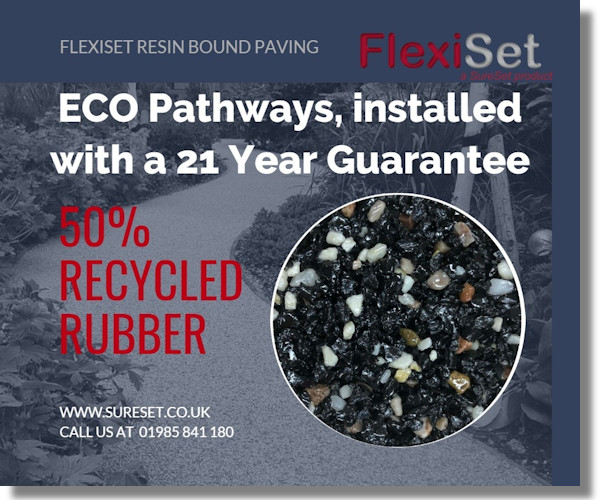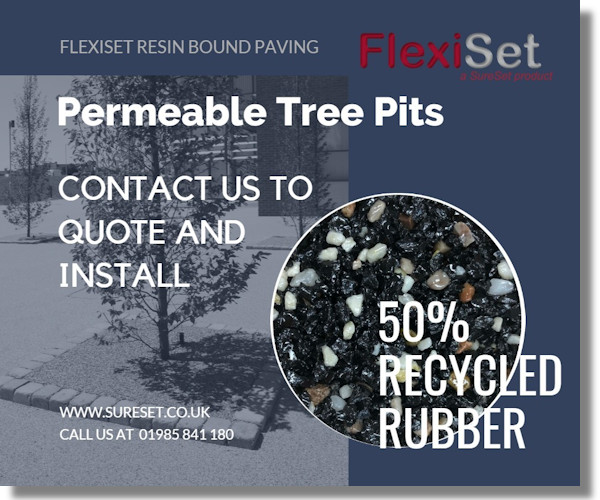 Further resources:
Further information on SureSet's surfacing products and services are available from the website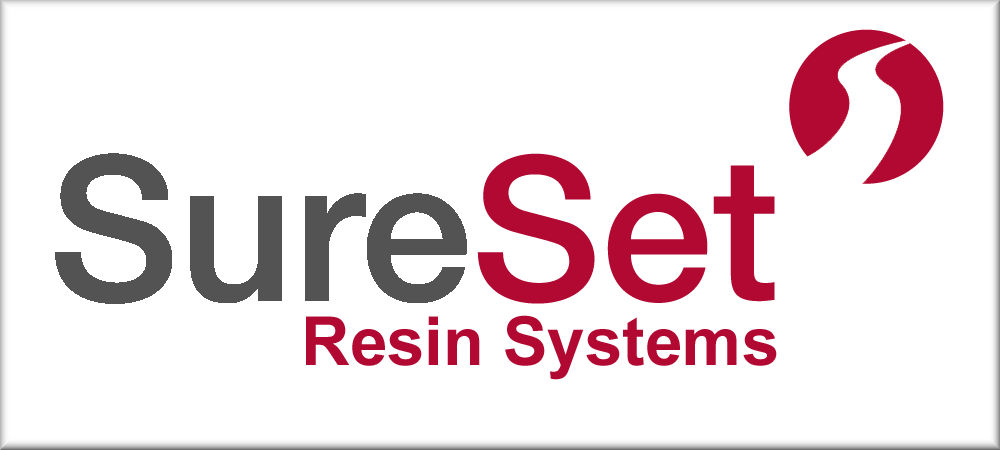 SureSet
Unit 32,
Deverill Road Trading Estate,
Sutton Veny,
Warminster,
Wiltshire
BA12 7BZ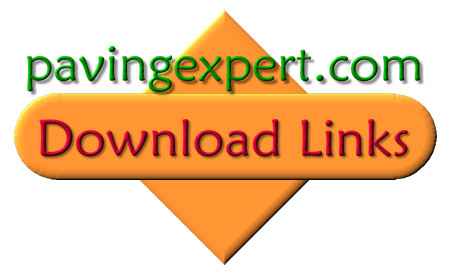 Download a PDF copy of the latest SureSet brochure


Download a PDF Booklet of the SureSet Self-Install brochure for Supply Only Customers
Installation Guides:
Download Installation Guides as required....
Flexiset Guides:

Other SureSet Pages on this site...