Excavator kit demo
Exac-One specialise in supplying attachments for all sorts of excavators, from mini-diggers to quarry monsters, and the range of attachments they have available is truly bewildering. Need a rock-grab? How about a mini-pecker? Or even a mower? Exac-One supply them all, as new or used kit.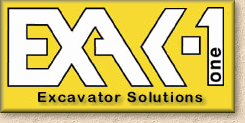 Starting next week, the company is running a series of demonstration days featuring an amazing range of attachments and gadgets: breakers, crushers, compactors, post rammers, kerb grabs, and, of particular interest to meself, the new Kerb Krawler (sic) gizmo, which combines the kerb grab with a custom-designed trailer that comes in two sizes, the larger of which is capable of carrying two packs of standard road kerbs. The trailer attaches to the excavator in a matter of seconds.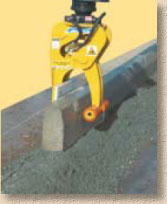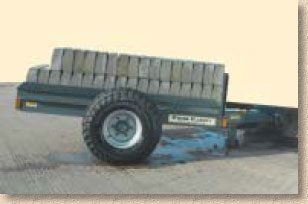 The first three demo-days will be held at the company's HQ in Upton on Severn in Worcestershire, starting on Thursday September 20th and running through until Saturday September 22nd. Further demos will be staged at Young Plant Sales in Perthshire at dates to be confirmed.
The kit on show is primarily aimed at the 1-10 Tonne digger market, which is the typical size range of most of the machinery used for hard-landscaping projects.
If you're interested in attending, download the PDF Invitation or give them a call on 0845 601 5574. Alternatively you can email them via the link below.



Email