Here's a bit of a wizard wheeze, and all quite local to me, for a change.
MKM are something of a legend across the north of England when it comes to builders' merchants, with each branch striving to develop more of a 'local' flavour and encouraging closer relationships with the better contractors and installers working in the area.
Each branch carries a comprehensive, eclectic, and cost-effective range of paving, walling, fencing and all of the support materials you'd expect, from jointing mortars to sealants, bedding materials, lighting, drainage and more.
As part of this effort, my closest branch, MKM Warrington, has just announced a series of Landscaping Trade Days featuring some of the very best names in hard landscaping, several of whom already appear on this website as supporters and sponsors….so you know they are jolly good eggs!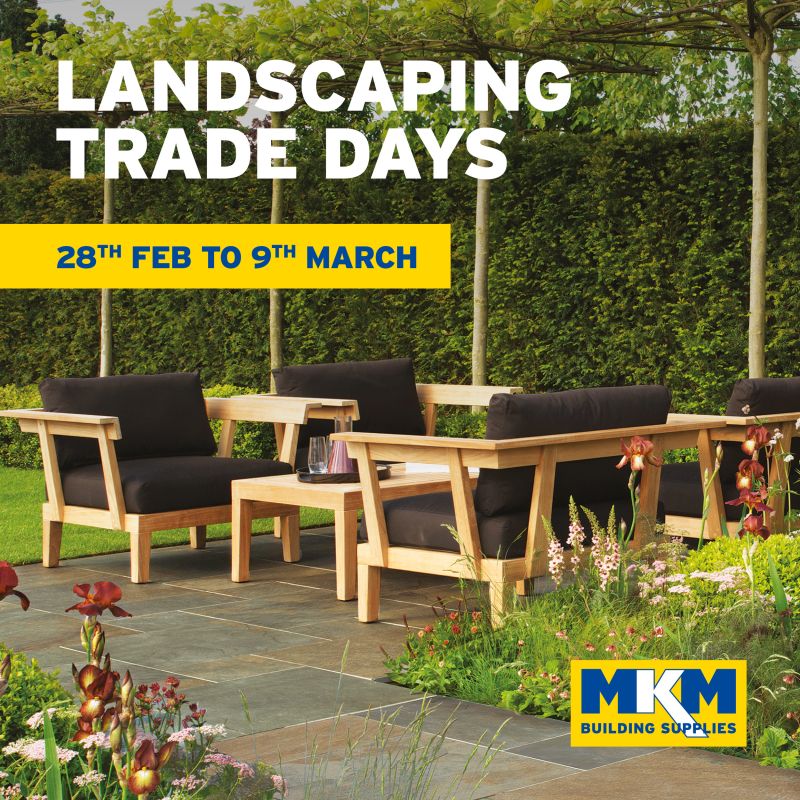 So: from next Monday, February 28th, and on weekdays after that until Wednesday, March 9th, from 8am through to 2pm, there'll be promotions from the likes of Steintec (Tuffbau paving mortars), Tilers' Tool (FUGA Pave), Millboard (Composite Decking) and Stonemarket (no explanation required!)
The current line-up is as follows…
…but please do contact the branch to confirm or to avail yourselves of further information.
The branch is easy to find, on the main road through northern Warrington, the A49, next to the McDonalds heading towards Wigan.
Postcode is WA2 8HQ - Telephone 01925 918400
It's a great opportunity to update your knowledge of these strong brands and possibly learn something about those you don't already know. It should be the idieal starter to what's shaping up to be a very busy season ahead – be there and be one step ahead of your competitors. The really unlucky visitors might bump into me while they're there!