Terram launch online ordering
At this month's Saltex Show, Terram, widely recognised as one of the world's leading manufacturers of geosynthetics, launched a new range of products specifically designed for residential projects and used the event to unveil a new website , marking Terram's move into the highly competitive consumer landscaping market.
Terram, who celebrated their 40th anniversary this year, are already a well known name within the construction industry, providing geo-engineering solutions which can help minimise the environmental impact of building projects.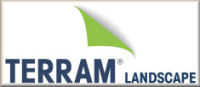 The new website enables customers to order from a wide range of the company's products for use in weed prevention, root management, turf protection as well as soil and gravel stabilisation, the sort of products which Terram have previously produced for use in large scale construction developments.
Dr. Paul Glover, Terram's Managing Director commented:
"We are very excited to be launching our new consumer product range. The new website incorporates 40 years of research and development in geosynthetics into everyday landscaping products and makes it both accessible and affordable for everyone.
Our world class range of landscape products have been successfully tried and tested in many major projects ranging from railway construction to oil refineries and airports and our long-standing reputation within the construction industry means that consumers can trust Terram products to do the job."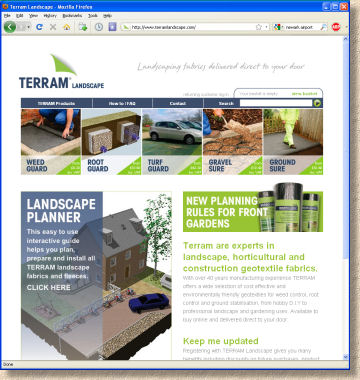 As well as being able to order landscaping products, the website has a range of 'How To' guides and an interactive landscaping tool which helps customers identify what products can be used where and how in their garden, patio or driveway. There's also a Landscaping FAQ section and downloadable product information sheets.