New products from Westminster Stone
Shropshire's Westminster Stone are about to launch some very impressive new products and company director John Clifford has granted us an exclusive sneak preview of what will be available. John's hoping that their amended catalogue will be out any day now (call them for a copy if you can't find it at your local stockist), and he's planning to have the all-new catalogue ready for late summer. He tells me that they are building the 'sets' and getting them photographed as I type!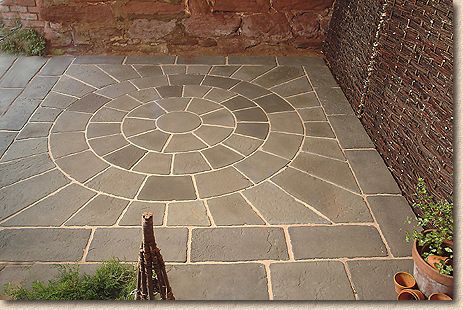 First up is this stunningly attractive circle feature, constucted using the popular Lancashire Millstone flags with a radial squaring off kit. I'm not sure of the overall dimensions, but I can see this working really well as a courtyard terrace or patio.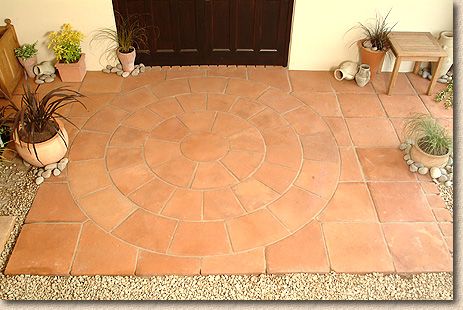 Next: new additions to the Provence range of terracotta-effect pavings.
John says,
The first image shows the circle feature with a half-ring outer circle, while the second shot shows the circle complete with the squaring-off kit.
John continues,
I look forward to seeing the updated brochure, and to getting to see these flags laid to "real job".
Speaking for myself, I think the Lancashire Mill Circle is a certain winner. The Lancashire range has always been a class product, one of the top three riven reproductions in the country, in my not so humble opinion, and this latest addition is bound to raise eyebrows, not just those of the clients and the contractors, but a number of the other wet-cast manufacturers in this market.
Now: who can I persuade to have this laid in their garden?
If you want to know more, get a catalogue, or find out who's stocking these delectable products, give John a call on 01978 710685 or toddle over to his company's website .