Landscape World Brochure 2019
So far this year, I've looked at the brochures put out by some of the biggest names in the paving and hard-landscaping trade, businesses that have a national (ish) reach and a budget to match. However, a significant part of the supply side of the industry is based around smaller, local suppliers and distributors, many of whom flourish by establishing and maintaining intensely personal relationships with their customers, learning about their business, understanding what it is they need from a hardscape supplier, and providing precisely that with a real dedication. That is how these companies survive in the face of the would-be domination of the big, nationwide, multi-branch merchants.
Landscape World, based in Widnes, a few miles outside Liverpool in north west England, is a classic example of such a supplier. Intensely focussed on serving the needs of the paving installers and groundworkers of Merseyside, South Lancashire, North Cheshire and beyond, they have found success by knowing precisely what will appeal to both the contractors and the clients, understanding what colours and textures and sizes appeal to the paving-purchasing people of the region, and offering a second-to-none level of service.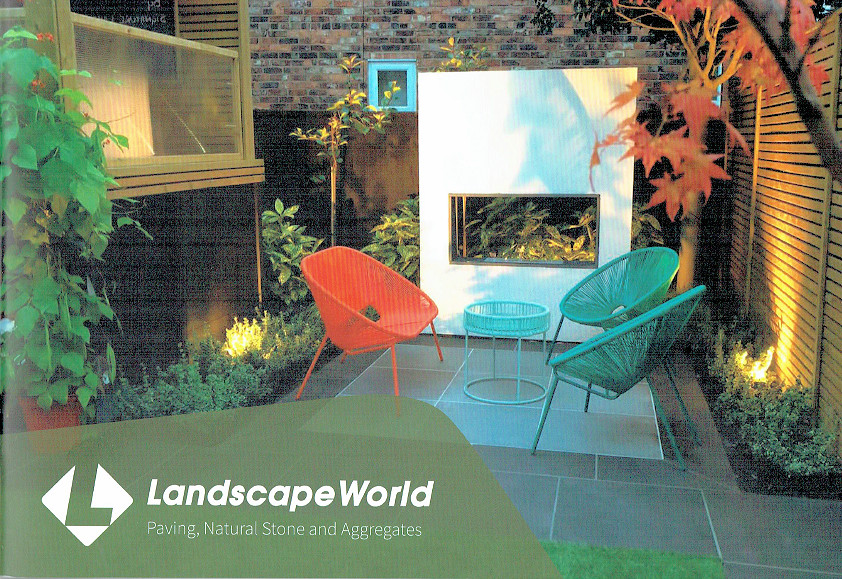 The philosophy behind Landscape World is to reject the 'sole supplier' model of so many merchants, the "get what you're given" attitude and, instead, pick the best from a wide range of national and regional manufacturers, which include most of the big names.
So, what can a regional supplier offer in a brochure that we can't get from one of the big boys?
Well, what they certainly can't offer is a big, weighty, expensively-produced and lavish brochure. Instead of A4 and a hundred-plus pages, we have something slightly larger than A5 landscape format, with a stiff cover and 44 pages packed with carefully curated items.
It's worth noting that, unlike manufacturers with a need to show their entire offer, LW prefer to show only their own headliners, the products that will draw in customers, whether they are contractors, customers, or DIYers. So, for example, we don't see the full range of concrete flags or any of the block pavers that are available from the yard, but we do get to see the meticulously considered selection of natural stone.
The showcased products selected for the brochure are logically listed on the contents page which greets readers as soon as the cover is opened, making it easy to turn to the relevant page if necessary, but it's still worth a more leisurely browse of the whole brochure.
For some of the more popular product lines, such as riven sandstone, LW have their own offerings, flags they have selected to suit the taste and budgets of their clientele, rather than opt for the usual fare provided by one of the big names. The Delamere riven sandstone, for instance, features a bespoke blend of tones that suit the region, not quite as yellowy-buff as might be the preference in Lower Britain, but more reminiscent of the muted tans, browns and greys we know all too well around here.
There are the "usual suspects", of course, the Autumn Browns and Kandla Greys (they call it "Silver Birch"), as you'd expect, but I do like the personalisation that is offered by ranges purposely picked to suit NW England, reflected in the strong local names – Budworth, Alderley, Malpas, Dunham, Tatton (No " Culcheth " ….yet!)
And like everyone else currently selling paving, they have a porcelain offer. For all sorts of socio-economic and cultural reasons, porcelain in NW England has not yet penetrated as significantly as it has in, say, London and the SE, but there is some demand, and LW have their own small but eminently suitable offer of European origin.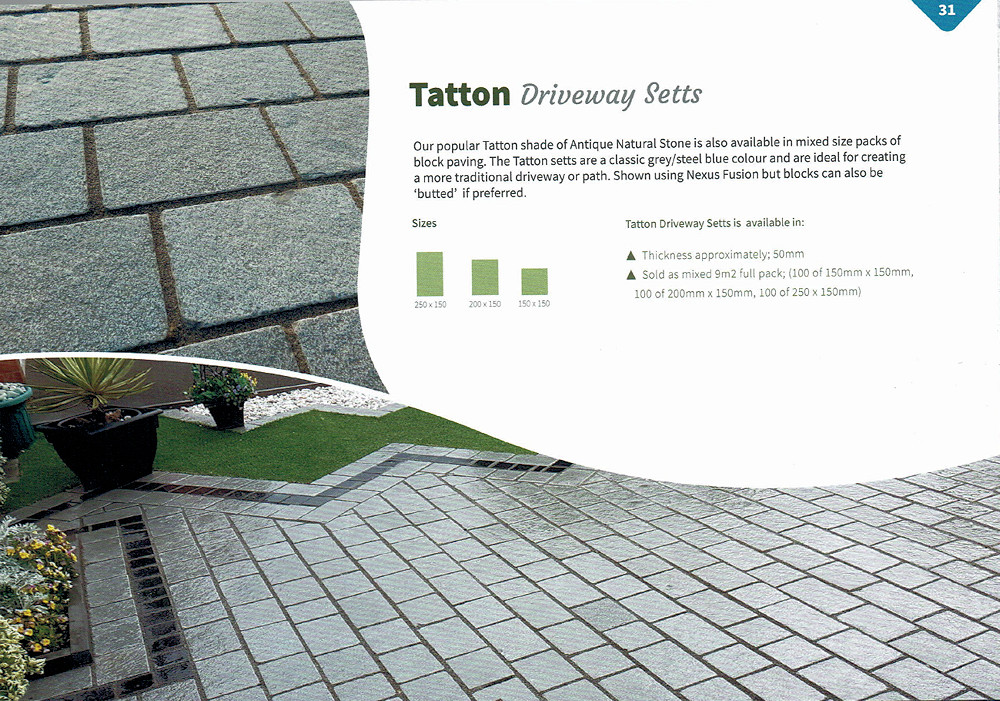 It's notable that the brochure does not go to any great length to show off branded product lines from national suppliers. There's no space given to the block paving of Tobermore, Bradstone and Brett, the luscious paving of Stonemarket, or the attractive gravels from Derbyshire Aggregates. The brochure is about the products that are more-or-less unique to LW.
Considering the style and layout, it has to be acknowledged that, on a limited budget, this is a classy and well-put-together publication. The images dominate, as they should, but these are carefully counter-balanced by appropriate text that is genuinely helpful in describing the product and bullet-pointing the key features that ought to be considered. There's also a very simple size guide for each product reproduced on the relevant page.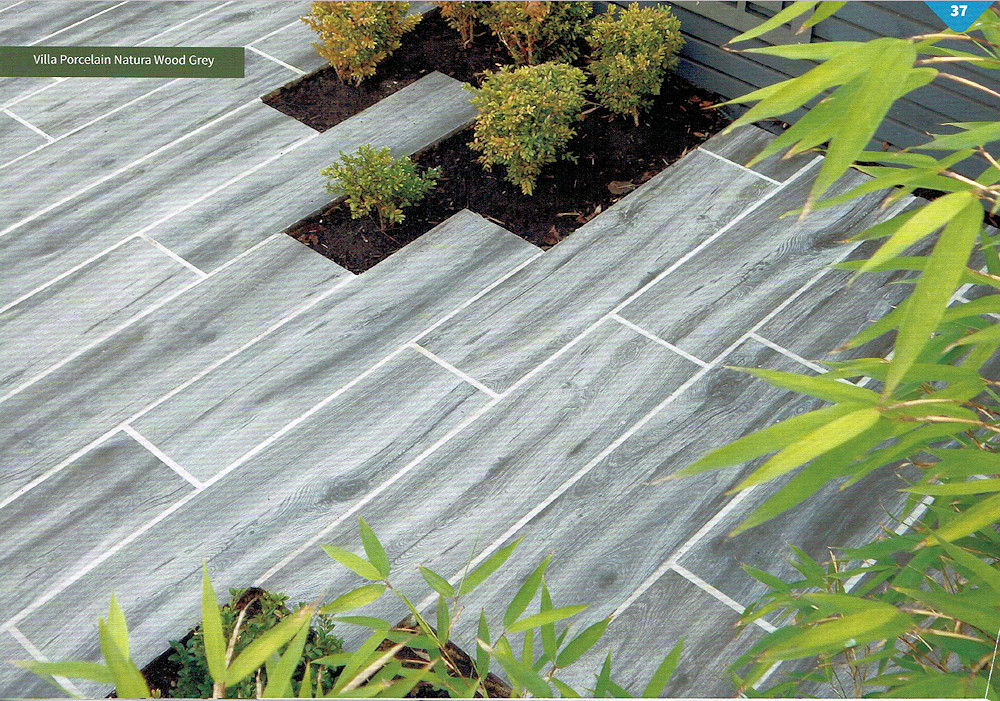 The photography is spot-on without being overly lavish. It avoids the temptation to be too showy; there are no big 'footballer' houses, no extensive gardens extending to the horizon, no barbecues big enough to feed a medium-sized town. Instead, the images are very much about the paving, with plenty of generous close-ups, shot in natural light, and where a wider shot is used, sites are of 'typical' gardens and driveways, not the sort of properties more suited to Country Life. It makes it all feel far more achievable, more realistic than some of the "if we win the lottery" gardens featured in other brochures.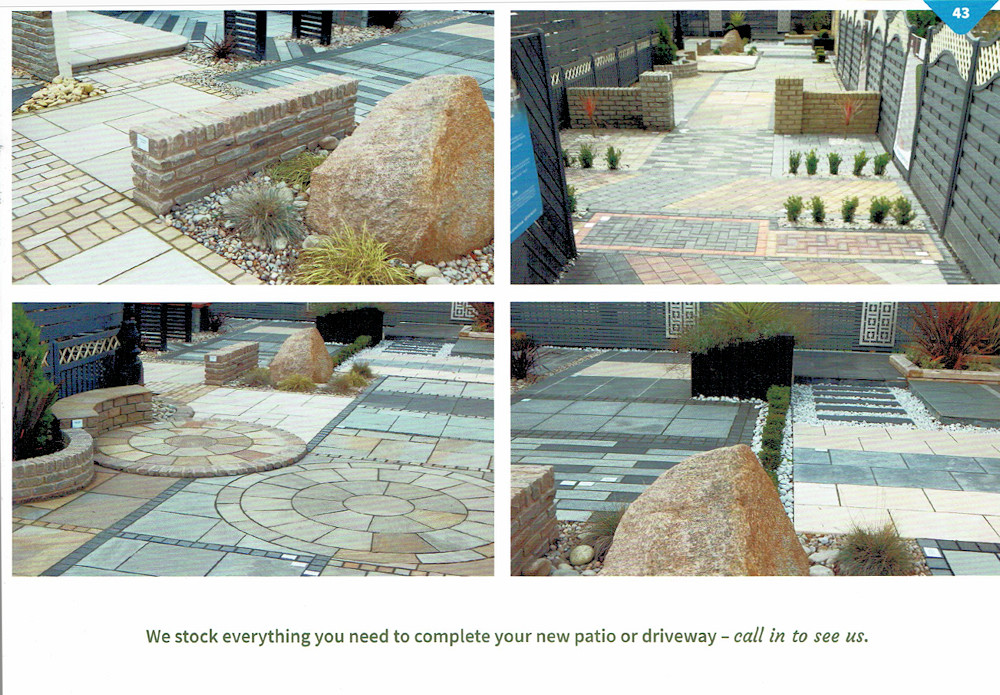 I can't, or shouldn't comment on the technical info, as I wrote it (albeit quite some time ago), but in case that prompts the thought that I was more-or-less bound to write a complimentary review of a brochure to which I've contributed, that would be putting the cart before the horse! I would only ever contribute to a brochure, and a company, that I believe offers genuine quality products and professional-level support for its customers. I don't rave about their products because I write for them: I write for them because I rave about their products!
Obviously, what LW have to offer and their great little brochure is not going to be of relevance to everyone. If you're in Aberdeen and need a pack of slate flags, the haulage up from Widnes might be a little prohibitive, but it's definitely worth looking at how LW sell themselves and their products. For a relatively small business, they manage to punch well above their weight, and they provide a damned good role model for the dozens of other small, local and regional suppliers out there, showing that you do not have to be another faceless branch of a national or multi-national commodities dealer to make an impact on the local paving and hard-landscaping scene.
Landscape World Customer Helpline: 0151 424 6111
Brochure Download: Click Here