If....you can do it with QuickSetts
Sometime last year, Torridge District Council , down there in South West England, successfully got their mitts on £418,000 through the UK government's Coastal Communities Fund scheme.
Following consultation with local residents about what they'd like to see as an enhancement for their community, there emerged an idea to commemorate Rudyard Kipling , the celebrated author and poet, who had spent part of his childhood in Westward Ho! Eventually, it was decided that the first verse of his possibly most famous poem, If, should be spelled out in granite sets along the town's promenade.
If you can keep your head when all about you
Are losing theirs and blaming it on you,
If you can trust yourself when all men doubt you,
But make allowance for their doubting too;
If you can wait and not be tired by waiting,
Or being lied about, don't deal in lies,
Or being hated, don't give way to hating,
And yet don't look too good, nor talk too wise: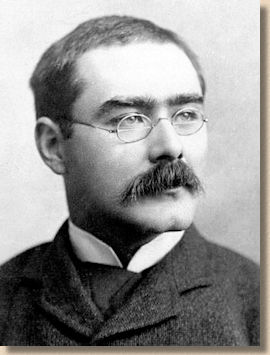 So: out it went for tender.
And while working on the tender, local Bideford contractor, Devon & Cornwall Surfacing , realised that making good-looking shapes and letters with natural granite setts is not as easy as it might seem, and so they started to look around for alternatives. Lo and behold, they chanced upon QuickSetts from Jobling Purser and realised that the relatively shallow 18mm depth would enable them to be installed without any need to excavate into an existing surface. The smooth-finished setts could be installed as elegantly rounded letterforms and then a resin bound aggregate surface could be laid around them.
Inspired, Devon & Cornwall Surfacing (DCS) started to work with Jobling Purser and between them they came up with a layout plan that could be fitted into the dimensions set by the client, which then allowed a tender price to be prepared and submitted. Luckily for our story, DCS were awarded the contract in February 2016 with completion required before the onset of the summer season at the end of May 2016.
Installation started with DCS very carefully marking-up the site to ensure a comfortable fit and a straight line for the letters that would make up the poem. Following a Guide Sheet prepared in advance by Jobling Purser, the team from DCS started to dry-lay each individual letter, using a combination of the Square and Inner Dovetail QuickSetts . Once happy with the finished layout, the position of the QuickSetts was carefully marked before they were lifted and set aside.
The next step was to permanently affix the QuickSetts . This is done using QuickSett Bedding and Jointing Compound , a tried and tested high-strength polyurethane adhesive, mixed on-site and applied precisely where required for each letter. Each component QuickSett unit could then be placed onto the bedding resin, checked for position and alignment, and then left to set.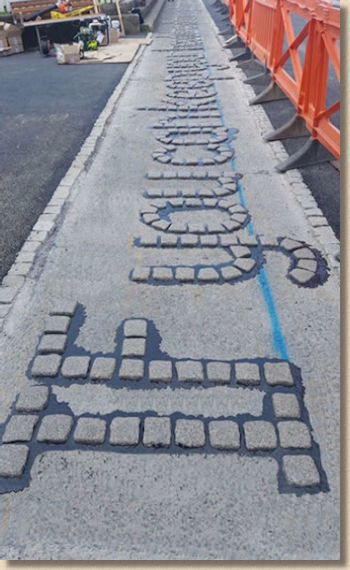 Once all the QuickSetts were in place, the selected verse completed, the resin bound surfacing could be carefully laid all around the letterforms to a depth of around 18mm to complete the pavement and hand back the site to the council.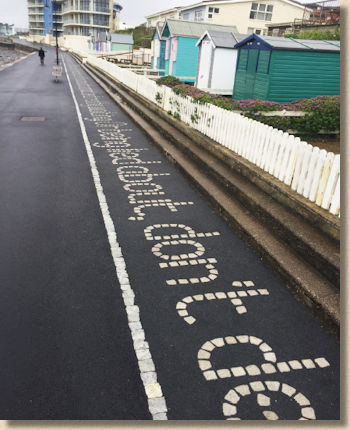 Working as a team DCS completed all 71 words, a total of 271 individual kletters, along with the surfacing, in just six days.
Torridge District Council are said to be chuffed to bits with the result, proclaiming the work successfully completed by DCS to be "Amazing!"
It's so good to see innovation in paving, and schemes such as this not only give local communities a distinct identity, they add character and charm for the tourists, as well as celebrating one of Britain's best loved poets