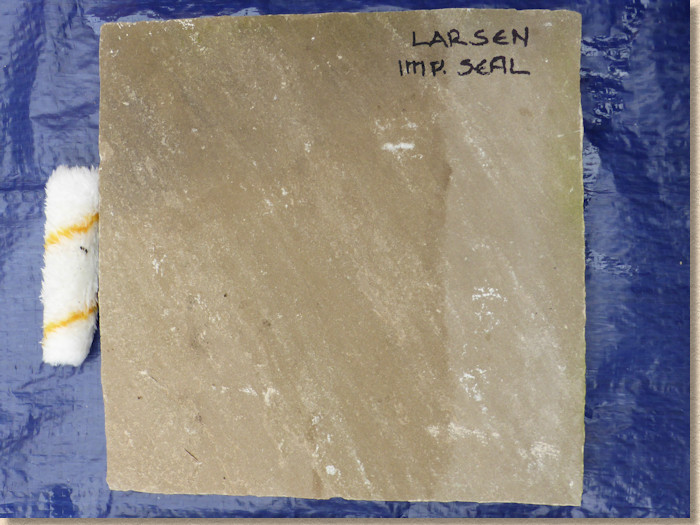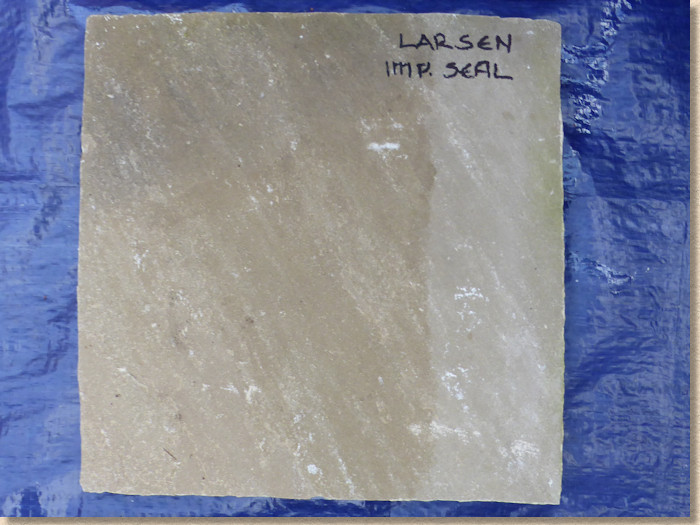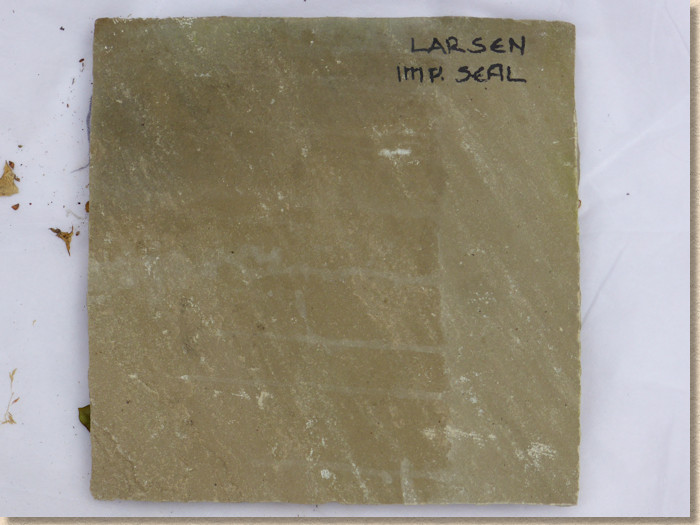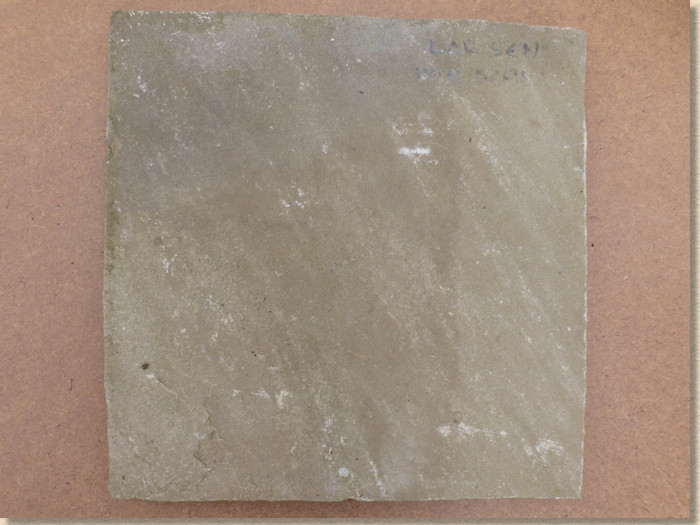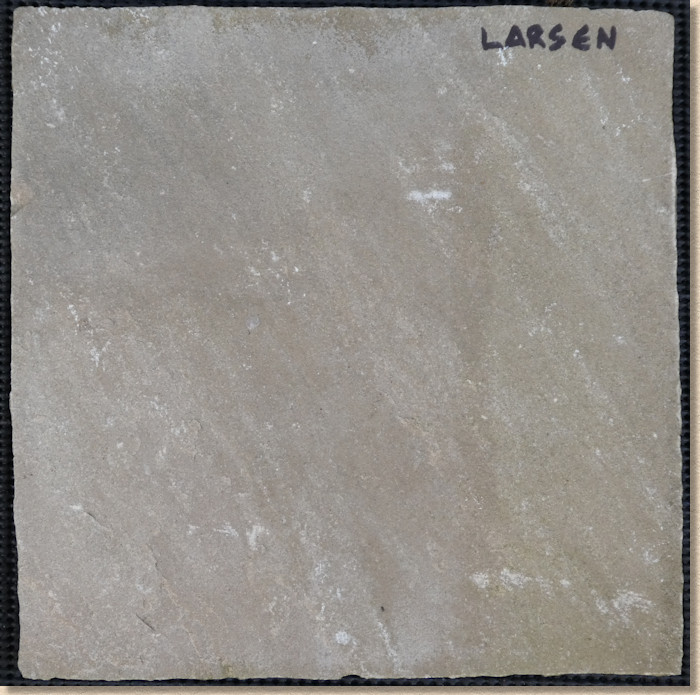 Summary:
1st coat: Very thick, almost gel-like (may be old stock) Clear, petrol odour
2nd coat: Very easy coverage with noticeable resin/petrol odour
The visual appearnace has eased over the trial period to the point where it's all but invisible after 14 months but make no mistake, it' still protecting the paving and keeping it relatively clean.
Look at the difference between treated and untreated sections. No algae, no lichens and visibly brighter because the environmental dirt has been unable to establish itself.
A good, reliable, nowt-fancy performer.
Stain Trials: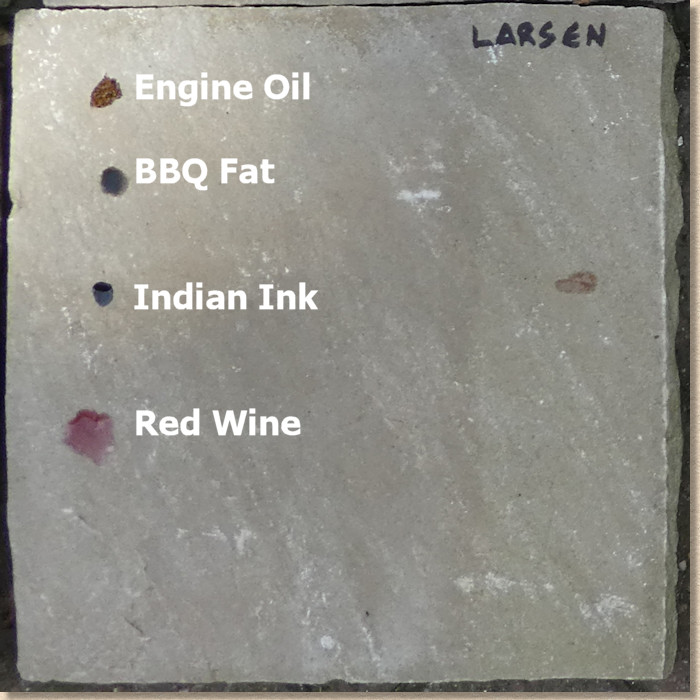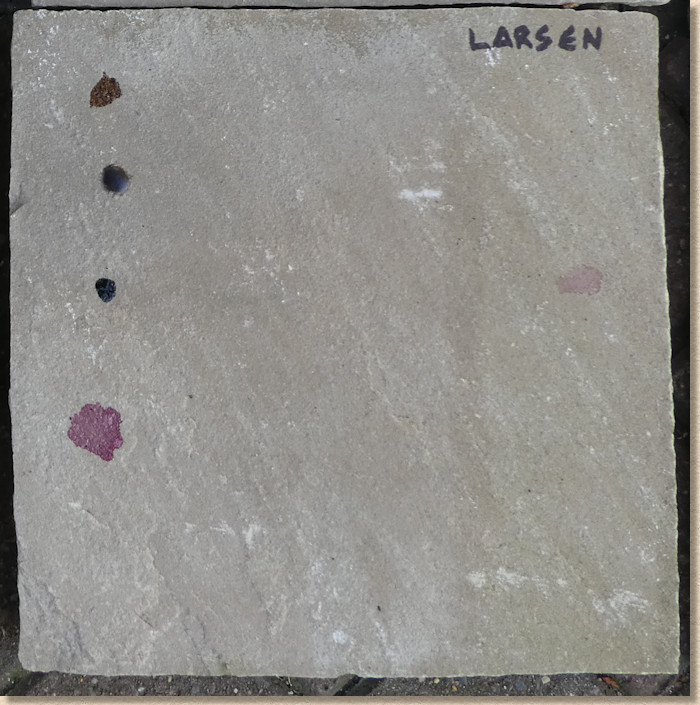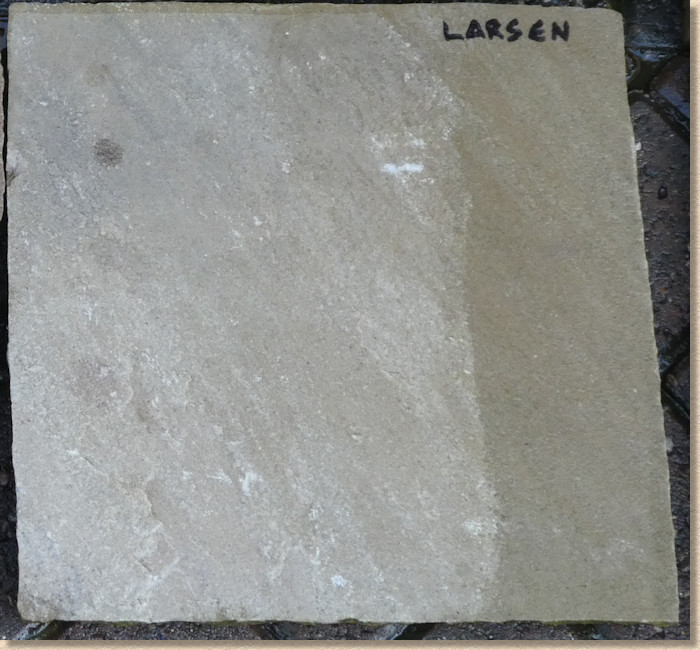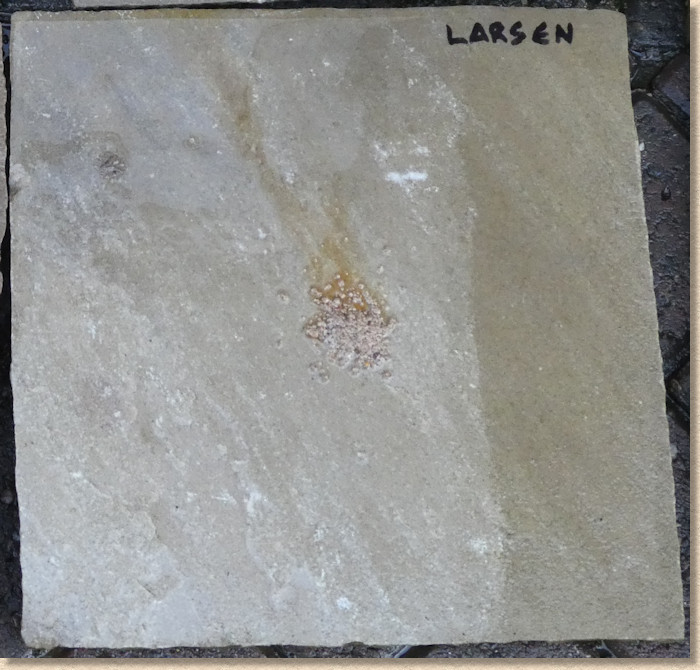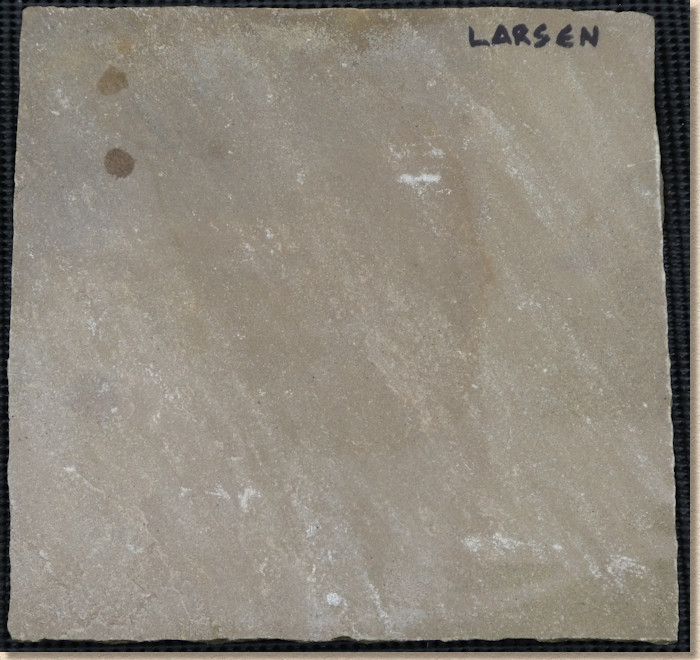 Comments:
A middling result. The wine and ink have been kept at bay, just about, but the greases (oil and fat) have definitely left their mark and it seems the mosskiller has caused the stone to discolour.
Disappointing that two common stains for stone paving, engine oil and BBQ fat, are able to find it so easy to stain the stone, otherwise this could have been a genuine contender.
Note: Any apparent variation in colour of the flagstone is due solely to changes in the condition of the natural daylight at the time the photograph was taken.
Other than cropping to exclude extraneous background and adding a drop shadow to the cropped image, there has been NO post-processing of the original photographs.
Supplier:
Larsen Impregnating Sealant is available from: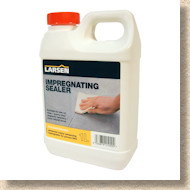 Advanced HD | Advanced Stone Seal | Dry Treat Intensifia | Dry Treat Metacreme Dry Treat Stain Proof | Dry Treat Stain Proof v2 | Easy Seal Col Enh | Easy Seal Ultimate Funcosil OFS | Hanafin Finisha | K-Seal | Larsen | Lithofin Col Int | Lithofin Stain Stop Eco Lithofin Stain Stop Plus | LTP Col Enh | LTP Nat Fin | LTP Matt | Pavetuf | Resiblock Indian Romex Col Enh | Vulcaseal 277 | Vulcaseal 286 | Weiss FT Plus | Weiss Stain Protect