Chelsea launch for Brett's new Concept
Brett Landscaping and Building Products will use their specially designed show garden at the RHS Chelsea Flower Show to showcase a new "concept" concrete product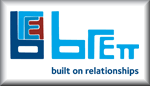 The product, which is said to be similar in style to Brett's current top-of-the-range "Westminster" concrete flag, will be the main paving featured in the Real Life by Brett garden and will be complemented by products from the Westminster range, including walling, and the Olde English brick range.
Zack Barrett, Brett Landscaping marketing services manager, said:
"We believe there is a growing need in the market for an improved alternative to natural stone. Natural stone is in high demand, mainly due to its drop in price over the past few years, coupled with its distinctive aesthetics and premium feel. With technology continually improving, we believe this concept proves that concrete products will soon be providing an alternative choice that helps provide an answer to people's concerns over current concrete products, by providing a more realistic alternative with additional environmental and health and safety benefits."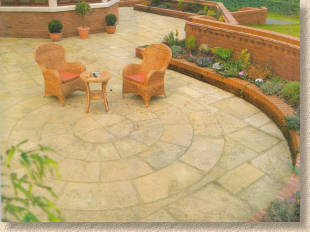 The theme of the Real Life by Brett garden, designed by multi-award-winning Geoff Whiten, is adaptability and sustainability. Brett hopes to encourage show visitors to think about the environment by promoting composting and the harvesting of rainwater, and will encourage them to reduce their carbon footprint by growing fruit and vegetables in their gardens. The focal point will be The Writers Retreat, a rustic summerhouse which draws inspiration from George Bernard Shaw's revolving writing hut at Shaw's Corner, his Hertfordshire home for more than 40 years.
Zack Barrett added:
"Everyone's aspirations change over the years and Geoff's flexible design shows visitors how easy it is to adapt a garden to suit those changing needs. The version we're creating at Chelsea captures the essence of a traditional English garden and combines attractive, versatile hard landscaping with a vibrant mix of flowers, shrubs, fruit, vegetables and culinary herbs."
For more information about Brett Landscaping and Building Products visit the Brett website . For more information about the Chelsea Flower Show nip over to the RHS website .