If you've had a paving project undertaken at your premises and are dissatisfied or just plain furious with the results, we may be able to help you.
Similarly, if you're a contractor with a client who is giving you grief over what you consider to be a non-existent or minor problem, we can act as an impartial third party and help find a satisfactory resolution.
Drawing upon our wealth of experience, we produce comprehensive professional reports which examine...
Overall quality of the materials
Structural integrity of the paving
Standard of workmanship used
Compliance with relevant British Standards and/or Manufacturer's Guidance
Verifcation of areas, linear metreages and other quantities
Assessments of falls and levels
Trial hole assessments of build-ups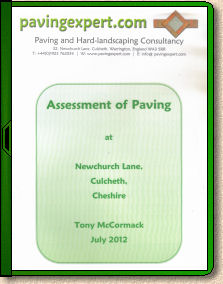 In previous cases, clients have used our reports to obtain discounts, refunds and/or replacement of the paving to their complete satisfaction.
Instances where there is a dispute between contractor and client, an independent third party opinion can sometimes resolve the conflict without recourse to expensive legal action by either side.
When required, assessments can be undertaken as Single Joint Expert appointed by a court, or as the Expert Witness for one party. Reports can be produced to comply with CPR 35 requirements.
On some projects, it is the clients who are the source of the problem rather than the contractor or the work; an impartial report from an independent expert can often help them to see the light.
Reports vary with the type of paving or surfacing involved, but cover every aspect of the work, from design and organisation to tidiness and courtesy.
Each report is compiled after a site inspection and comprehensive survey by Mr Tony McCormack, using his notes and comments to build a detailed, point-by-point assessment of the work.
Reports typically include full photographic documentation, providing valuable visual evidence of any problems
Extensive links to the major paving manufacturers can bring in specific experts should it be necessary.
---
Problems identified on previous assessments: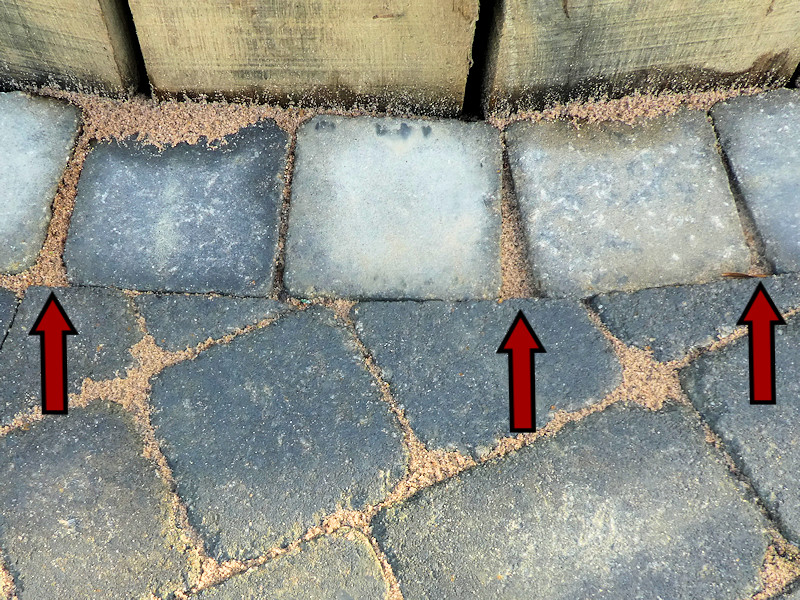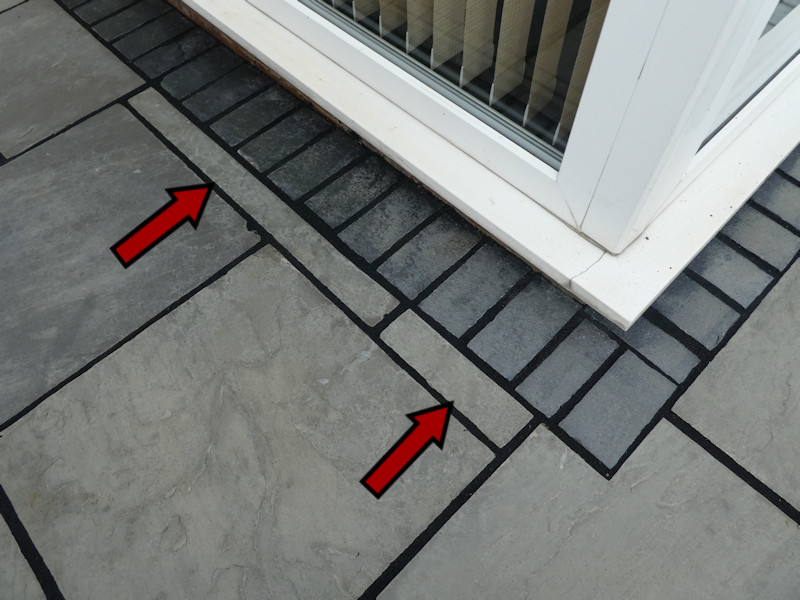 The cost of each report depends on location and the type/size of the work. Straightforward text-only reports start from only £150. Site visits and other prices are available upon request. Fill in the form below to give us some basic details of your project and we'll be in touch with you by return.