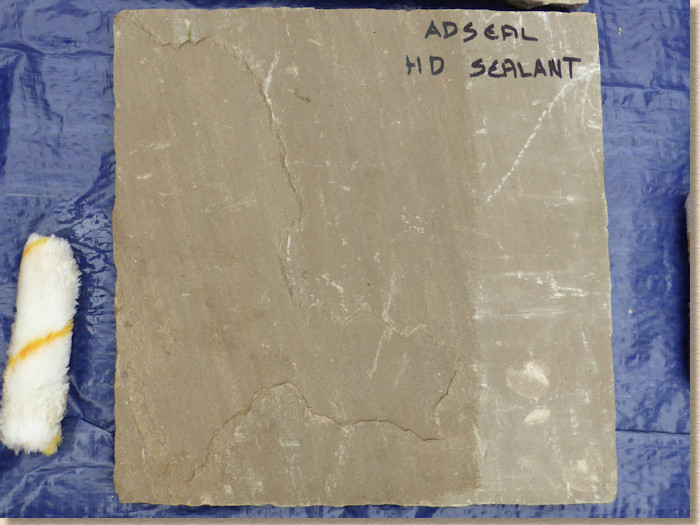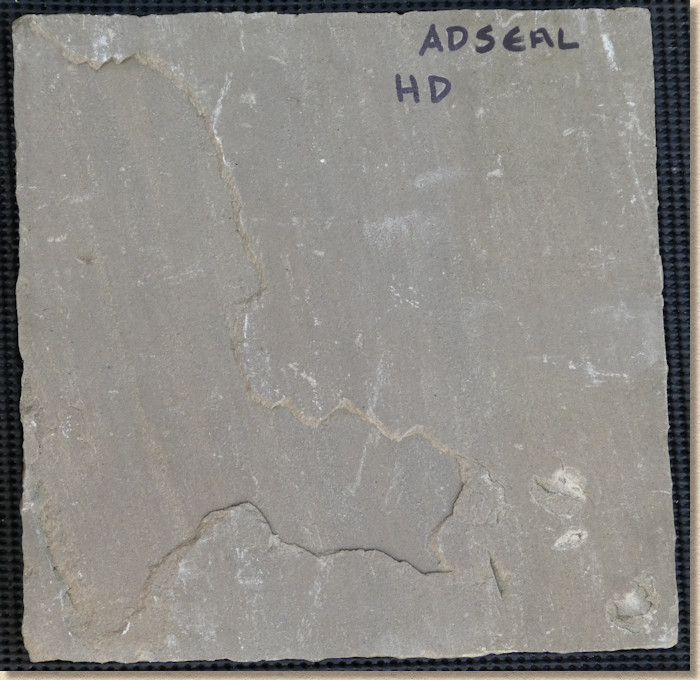 Summary:
1st coat: Thick, clear, gloop resin with very strong resinous odour
2nd coat: +1:15hrs Quite sticky when 2nd coat applied
Initially, there's an obvious change in appearance but this dissipates over the winter so that by early Spring, the stone appears natural and not 'enhanced' in any way.
By summer, it's possible to discern that the treated area is noticeably cleaner and freer of algae than the untreated section.
Could be a good choice for those looking to have the protection of a sealant without it looking overly enhanced.
Stain Trials: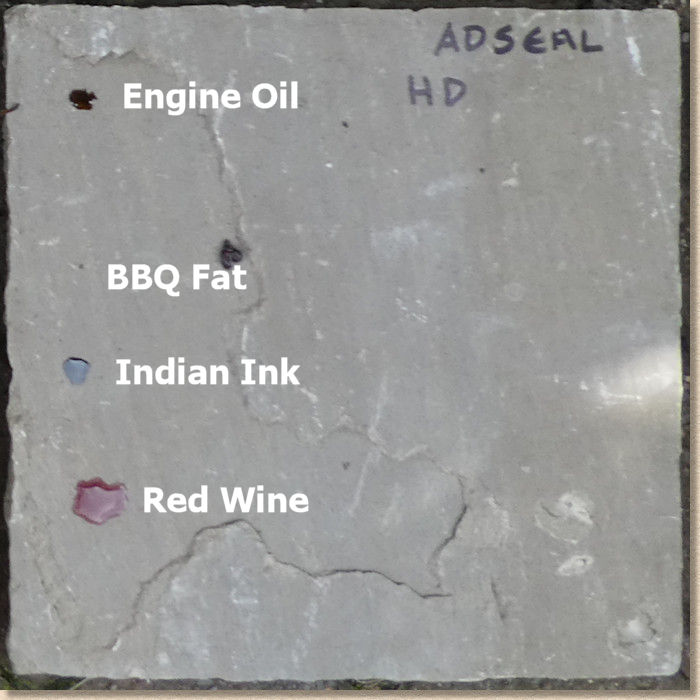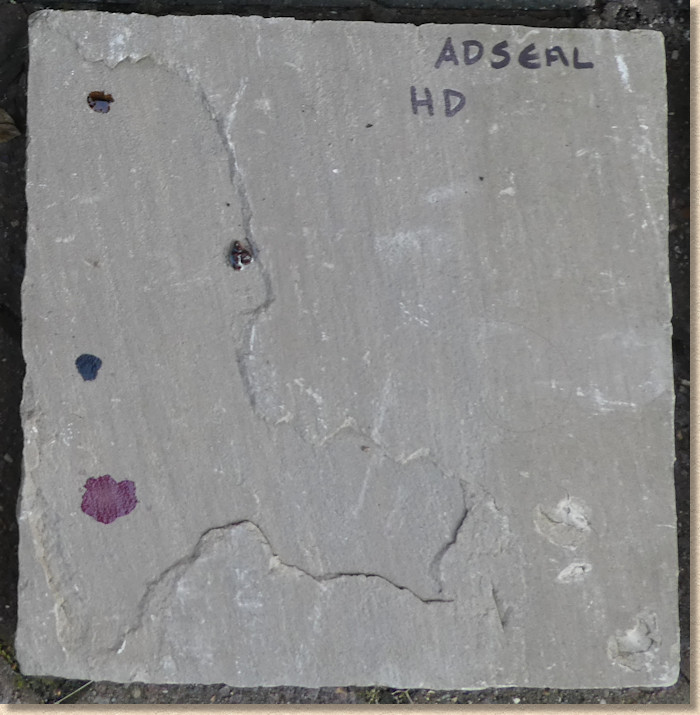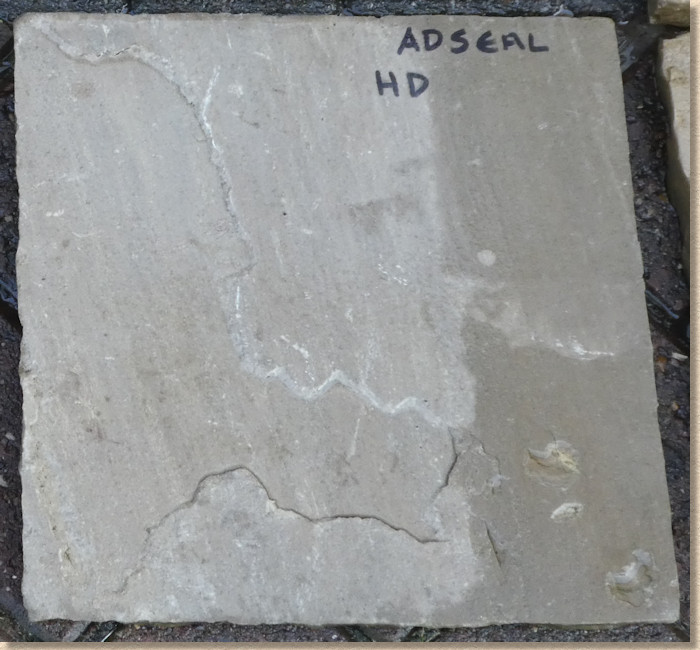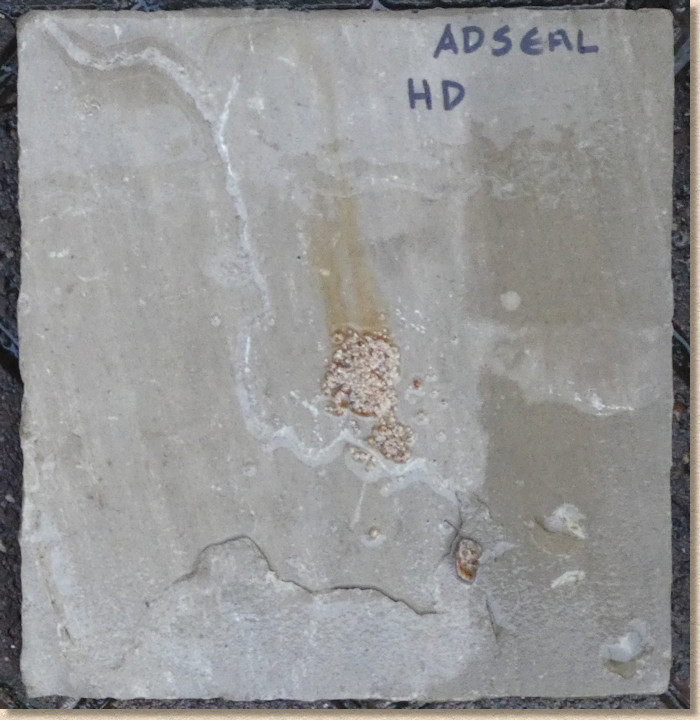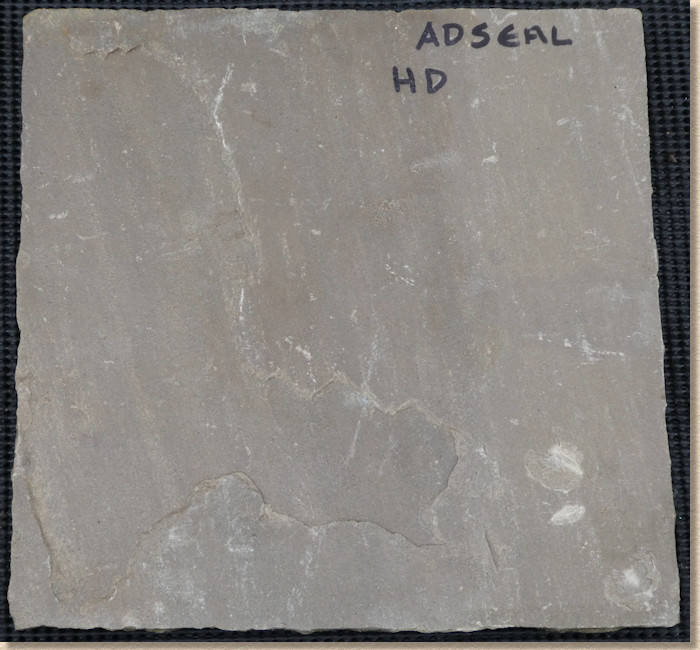 Comments:
One of the best results from the stain trials. The four main stain attempts had more or less no effect whatsoever and all washed away with ease. If you stare for long enough, you might, just, make out a tiny shadow of a mark where the engine oil was applied, but it's so insignificant, no-one would ever notice in a real-life situation. And even the mosskiller seems to have had no effect at all.
Got to be considered a serious contender!
Note: Any apparent variation in colour of the flagstone is due solely to changes in the condition of the natural daylight at the time the photograph was taken.
Other than cropping to exclude extraneous background and adding a drop shadow to the cropped image, there has been NO post-processing of the original photographs.
Supplier:
Advanced HD Sealant is available from: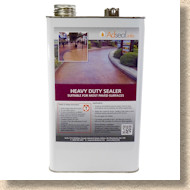 Advanced HD | Advanced Stone Seal | Dry Treat Intensifia | Dry Treat Metacreme Dry Treat Stain Proof | Dry Treat Stain Proof v2 | Easy Seal Col Enh | Easy Seal Ultimate Funcosil OFS | Hanafin Finisha | K-Seal | Larsen | Lithofin Col Int | Lithofin Stain Stop Eco Lithofin Stain Stop Plus | LTP Col Enh | LTP Nat Fin | LTP Matt | Pavetuf | Resiblock Indian Romex Col Enh | Vulcaseal 277 | Vulcaseal 286 | Weiss FT Plus | Weiss Stain Protect