Envirokerb launches video guide
Since its launch in 2002, Envirokerb, the lightweight kerb-drain system manufactured from recycled materials by Pipeline Drainage Systems plc has, according to MD Chris Rothery, gone from strength to strength. And now, to enhance its impact on a rapidly growing sector of the combined kerb-and-drainage market, the company has launched a new installation video.
This is the first of what is planned to be a whole range of installation videos for the Enviro- range, which also includes EnviroChannel, EnviroDeck , EnviroChamber and the lightweight "not worth nicking" EnviroGrate gully grating replacement.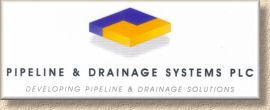 As Chris says,
"We are going to be the first to try and raise the bar when it comes to installation as over the years we (as many other companies have) had failures of product where the installation as been at best 'poor'.
PDS think that by issuing as clear and concise instructions as possible to the end user not just handing the product over at delivery stage and leaving the sites to it, that the finished job will be to satisfaction of all involved and avoid costly maintenance work in the future."
As more and more of society gains access to fast broadband, the use of video is expanding. Indeed, this website has been adding to its burgeoning collection of video guides over the past four years and 2010 has been the busiest yet for new material, with more to come over the winter months.
The new Envirokerb video is pretty well hidden on their site and I had to ask for directions to find it. The key is to click on the 'Installation and Design' link towards the top right of the home page, and then select the first option:
Installation Programme for Advice & Compliance
This will take you through to an index page for the Envirokerb video and the forthcoming EnviroChannel and EnviroDeck videos.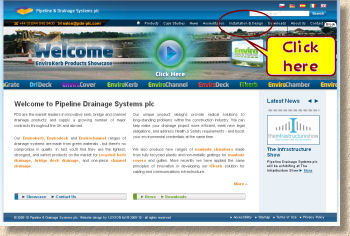 The video itself is well made but basic. It focuses on getting viewers to appreciate the correct specification for bed and haunch, whilst simultaneously extolling the manifold virtues of Envirokerb in a selection of typical applications. There's nowt wrong with that, but much of the advice is the same for whichever application is chosen - 150mm of ST concrete @ 50mm slump for the bed and 150mm of the same stuff for the haunch, although the height and finish of the haunching does vary according to the specific application.
It's been a while since I last laid kerbs for a living, but when I was fit and able 200-400 metres per day was not unusual, so I like to think I know what I'm talking about. And in over 20 years of laying the damned things, one of the key lessons I learned was that a 50mm slump for the bedding made the job twice as hard. I'll bow to Envirokerb's advice for their product, but for me, I'd like a much stiffer bed, semi-dry or 25mm slump at worst. It's so much easier to settle the kerb to the correct level on a fairly stiff bed.
I've absolutely no problem using a 50mm slump (or even wetter if you can 'run-and-pour') for the haunching, but if a 50mm slump is necessary for the bed, I'd like to know why, rather than just be told to use it.
And while the video shows short snatches of a race being prepared, and plenty of shots of completed schemes, there's no actual footage of kerbs being laid, even though the accompanying text and voiceover promise that it "will demonstrate the installation process in a variety of different environments" .
There's also advance notice of some strange requirement to confirm your understanding of the installation procedure, which then never comes up: maybe it will be added as more videos are uploaded?
As a video, it's very professional. There's a good combination of video footage with still photies and clever 3D animated graphics all of which works to get across a message, but at whom is that message targeted? For an experienced kerb-layer, it's fairly basic and tells them nowt they don't already know, while an occasional installer would probably want to see just how the actual EnviroKerb units are handled and positioned. A specifier could learn just as much regarding the installtion technique from a selection of cross-section drawings, but may well appreciate the additional information on usage and applications.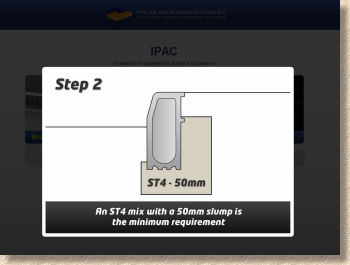 The hosting also raises questions. Being located on the PDS website as an MP4 file, it won't be trawled and logged by any but the most thorough of search engines. Many companies, and pavingexpert.com itself, rely on YouTube to host video because it gets extensively indexed by all of the search engines that matter, and it gets linked from other semi-related videos which helps to bring in viewers that might otherwise overlook what's available or miss it completely. Finally, hosting on YouTube costs nowt, which is a big plus for me, at least!
Have a look for yourselves. It shows what is possible, and I'm convinced this is a marketing tool that we will see more and more of in the years to come.