Hanson Formpave at World Cup Finals
After the atrocious 'coup de main' by cheating Frenchie Terry Henry eliminated any chance of Ireland appearing at this summer's World Cup Finals in South Africa, I was relatively sanguine about turning down the offer of match tickets and free accommodation from an old friend living below in that part of the world, but having seen the latest press release from Hanson Formpave , I'm beginning to wonder if I've made a mistake.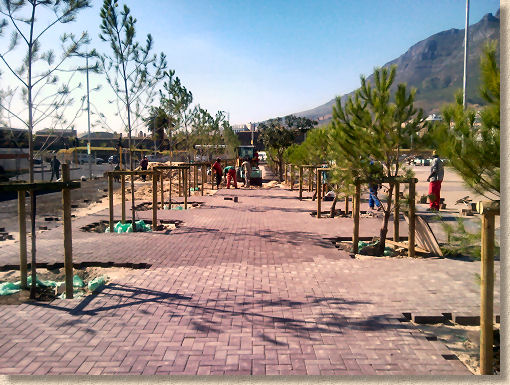 The first city-owned site in Cape Town to receive municipal approval for permeable paving is probably best known for being the venue of Nelson Mandela's first public speech after his release as a political prisoner in 1990. The former miltary parade ground had become somewhat dilapidated over recent years, which have seen the public square (well, more of a rectangle) be relegated to use as a car park and market trading area.
Deon Van Vuuren, sales manager for Inca Brick commented,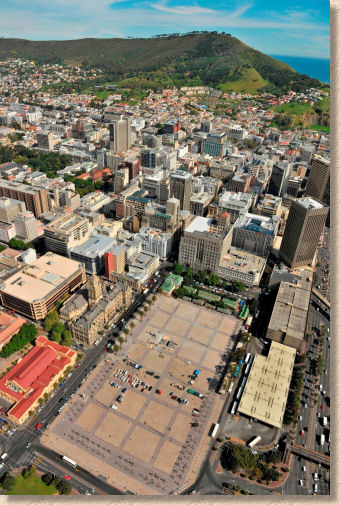 "With a number of complexities surrounding this project the design team had to be sure that they specified a product which was not only capable of providing the right 'look' but one which would also address one of the main issues affecting the city: the quantity and rate of stormwater, as well as improving the quality of the run-off."
The Aquaflow permeable paving was installed using an infiltration system; so that the water is filtered and cleaned to a pH-neutral standard before being released in a controlled manner back into the natural underground streams descending from Table Mountain and then on into Table Bay Harbour. This strategy avoids sewer and drainage overflow and so helps prevent flood conditions, which is said to be ideal for the temperamental weather conditions of Cape Town.
Deon continues:
"The World cup tournament will be a great test for the abilities and endurance of Aquaflow. With over 26,000 m² of paving filtering down into just 2,700m² of Aquaflow we are not only confident in the product but also its performance. The tournament will provide a platform for us to prove the endurance and capabilities of the system, tackling not just the weather but also the repercussions of thousands of pedestrians and football fans including increased footfall, spillages and litter."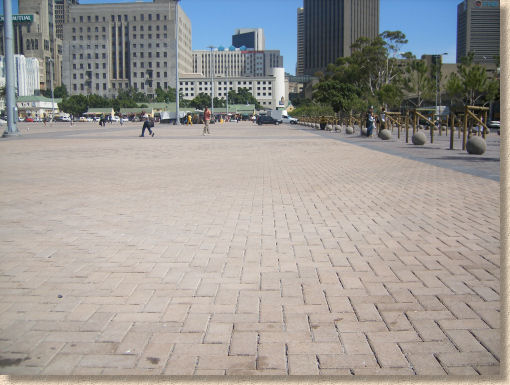 Steve Spikes, development manager from Hanson Formpave concludes:
"This was an excellent and challenging opportunity for Inca Brick. We have installed Aquaflow on countless projects across the UK and with the aid and support of our licensees we are now able to reach a much wider audience. As a global initiative the installation of permeable paving is not just a short term solution, simply providing an aesthetically pleasing surface it has numerable benefits for the future tackling the issue of flood water, CSOs, run-off, storm-water and water quality. The Grand Parade is no exception."