BS 8500 New Editions
Oh what joy! The accidental cure for insomnia which is BS 8500, the main British Standard for concrete specifying, has been re-vamped and is now available to purchase as hard copy or in digital format. This could be that ideal Christmas gift you've been searching for to give to that special person in your life!
The two parts of BS 8500, cunningly entitled as Part 1 and, wait for it, Part 2, are essential supplements to the main European Standard, BS EN 206 which covers concrete for structures cast in situ, precast structures, and structural precast products for buildings and civil engineering structures.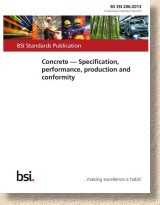 Purchase from BSI
BS 8500-1 is the guide for the concrete buyer and describes methods of specifying concrete
BS 8500-2 is the guide for the concrete producer and contains specifications for constituent materials and concrete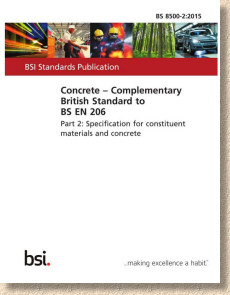 According to the British Standards Institute, this is a full revision of both standards and introduces important changes:
Alignment with BS EN 206:2013
Alignment with the recommendations for seawater exposure in accordance with BS 6349-1-4
Alignment with conformity assessment and accreditation policy in the UK
Introduction of designated cement-bound concrete
Modification of requirements for concrete to resist freezing and thawing
Requirements and guidance for consistence retention testing
New annex that sets out where to find the BS 8500 provisions that cover BS EN 206 requirements which defer to provisions in the place of use
As usual, the price is a litle bit scary but BSI members do get the usual 50% discount so, if you're a regular user of these documents, membership is well worth considering.