New investment for Acheson-Glover
There's been a bit of a tidy-up at Aggregate Industries over the last year or so. Such a large grouping of businesses runs the risk of duplication and identity drift, which is what seemed to be happening at one time. Bradstone was the garden/domestic brand, but driveway block paving came from Charcon, while StoneFlair concentrated on the imported stone paving, and Border specialised in decorative aggregates. It was eminently possible to use four, five or even more AI businesses on the same project and have to deal with each company individually.

Paving and construction materials manufacturer Acheson & Glover has announced it is spending a whopping £7million at its plants in Toome, County Antrim, as the first stage of an ambitious expansion programme aimed at doubling turnover to £100 million by 2012.
The expansion at Toome is intended to help the family-owned firm meet growing demand from throughout Britain and Ireland for its extensive range of paving products. Site clearance work has already begun for a new 6,000m&sip2; factory to enable the company to boost production of their TerraPave Boulevard paver, a stylish, pncil-edged paving block that's a big favourite for commercial developments.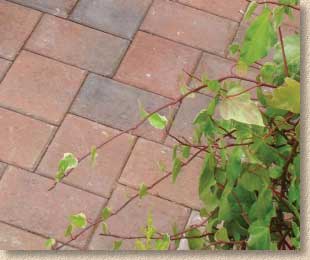 As if splurging all that money isn't enough, the company has already added a high-tech production line for its natural aggregate paving products. Since its launch back in 2001, the range has developed into a multi-million pound/euro success story for the company with a growing number of architects selecting it for prestigious landscaping contracts on both sides of the Irish Sea. In the past year alone, A&G reckon that sales have increased by 38 per cent, a success they attribute, at least in part, to the products being featured in a RHS Gold ward-winning garden at Tatton in 2006.
Acheson and Glover claim the Toome expansion will help more than double company turnover from around £45 million currently aided by significant growth in sales of a number of other products manufactured at its five production facilities, such as the Anchor retaining wall system which has just won approval for use in building embankments on UK road schemes, starting with the M1/Westlink widening scheme currently underway in south Belfast.
Acheson & Glover also anticipates that sales of a third product - known as Novabrik - are set to grow substantially. These "pre-built" mortarless brick cladding systems are becoming increasingly popular in the face of pricey labour, skill shortages and rising construction costs. Because the product doesn't require mortar or conventional bricklaying skills to install, it is said to be cheaper to build than conventional brick walls and can be erected much faster and in all weather conditions.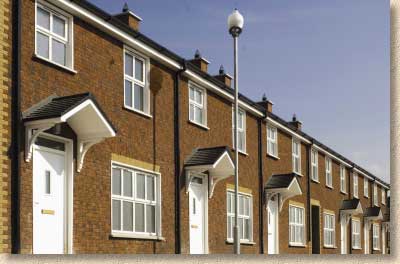 Acheson & Glover's managing director Raymond Acheson is confident the firm will achieve its ambitious growth targets.
"Over the past five years or so, we have signed two key joint ventures with American companies and we have invested heavily in product design and research and development. These activities have put as at the forefront of modern methods of construction techniques within the industry and we are now seeing those efforts come to fruition. We have also invested heavily in our sales operations on both sides of the Irish Sea and we will shortly open a new GB sales headquarters in Birmingham. For all of these reasons, we believe we'll be well on the way to hitting our growth targets by the time we celebrate the company's 50th anniversary in 2010".