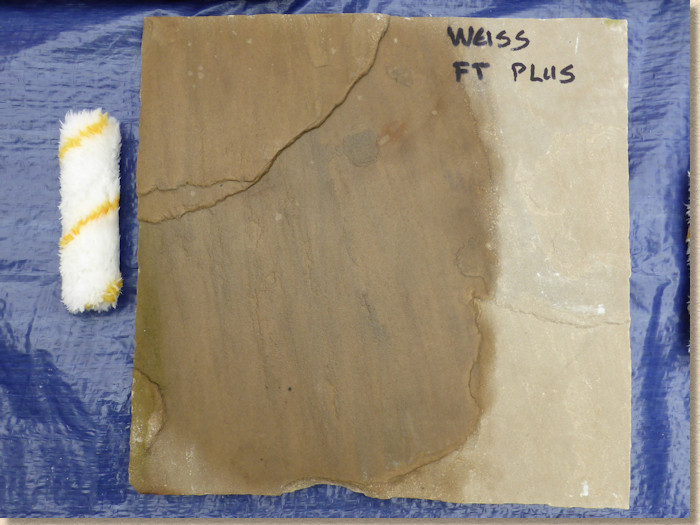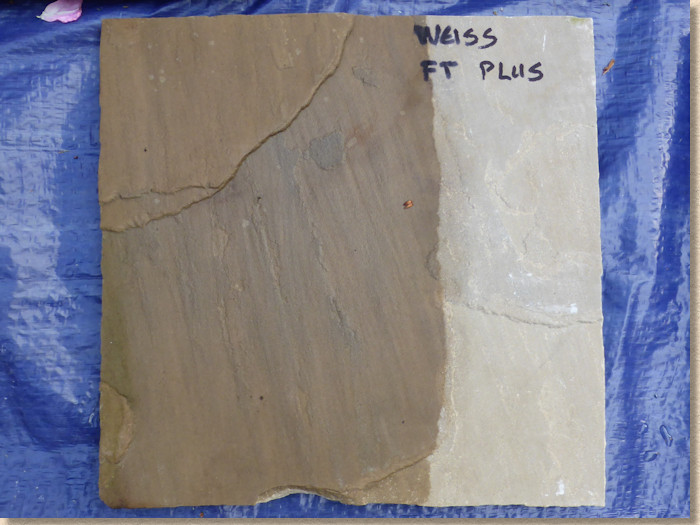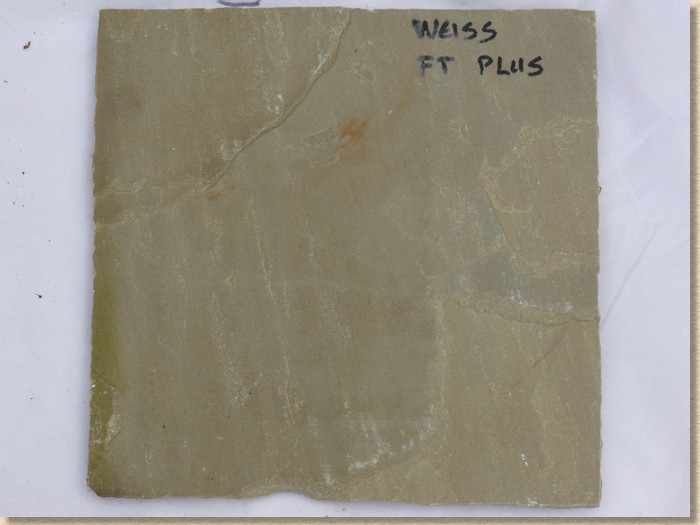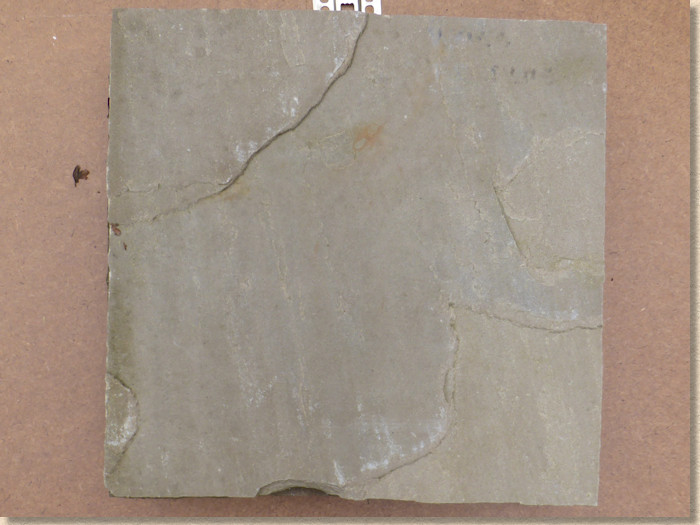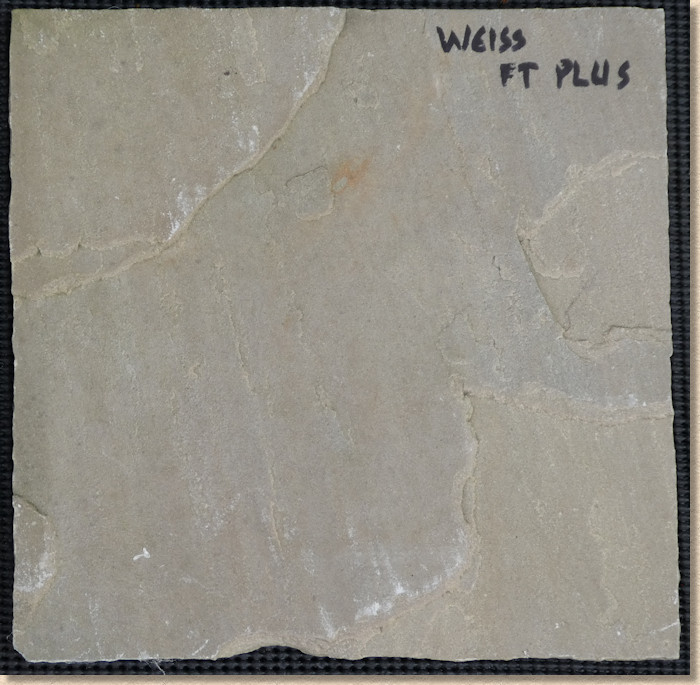 Summary:
1st coat: Medium viscosity clear liquid with odd odour and need to be pushed around to cover the substrate
2nd coat: +1:10 hrs Easily applied, good coverage
No visible impact after the winter, but no deterioration between Spring and Summer.
A touch of alage on the left-hand edge was present right from the first application, so can't be blamed on the product, and, it would seem, there has been no further colonisation since the sealant was applied.
Stain Trials: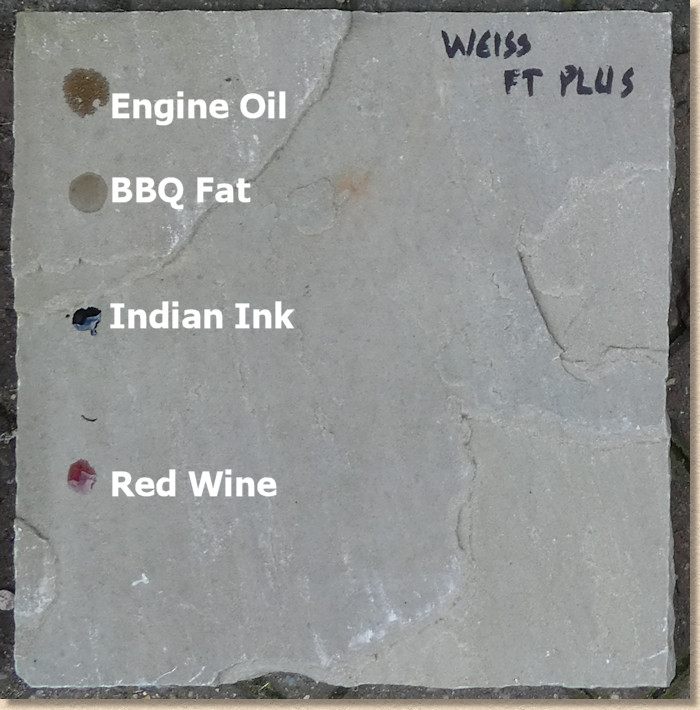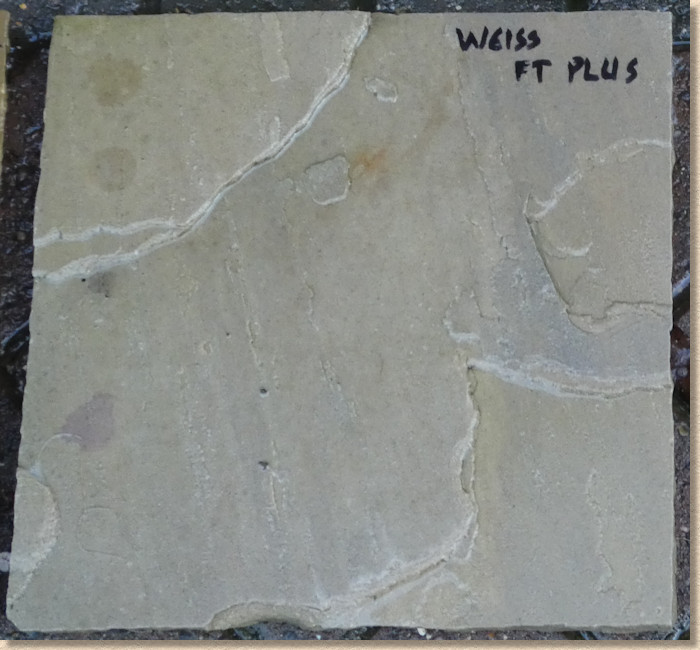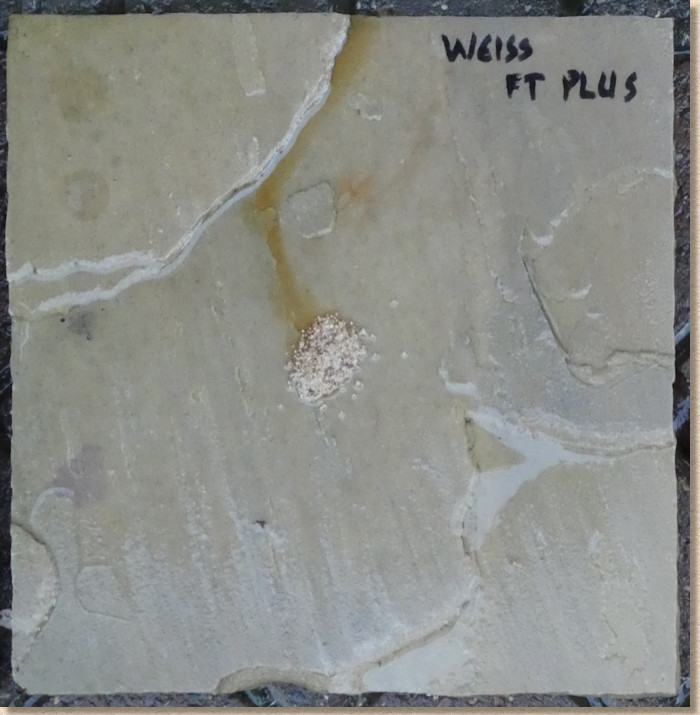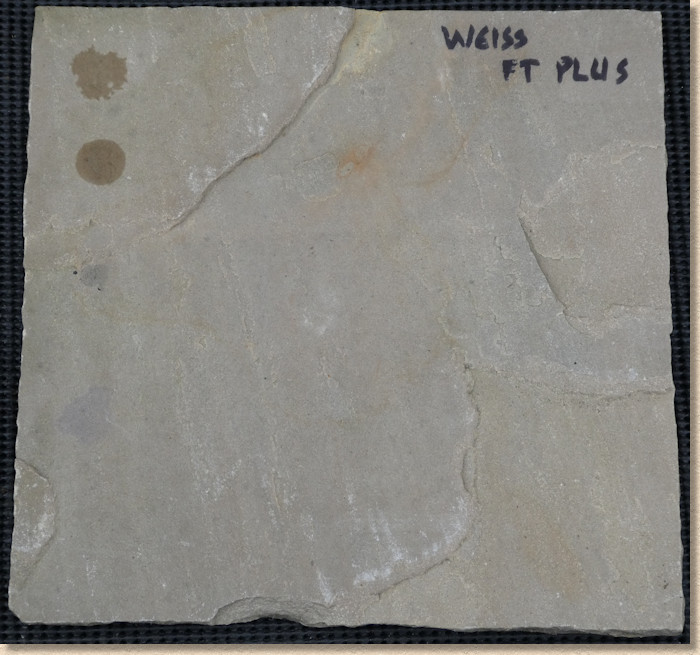 Comments:
The mosskiller has been roundly defeated and left no mark whatsoever. The wine and ink have left a bit more than a trace, but the greases (oil and fat) have really made a mark.
Protection from mosskiller, while very welcome, on its own is not sufficient to justify the use of a sealant.
As with another product in this trial, Weiss FT Plus performed really well in the black limestone trials of 2011 so this result is something of a shock. Is it really all down to the porosity of the stone?
Note: Any apparent variation in colour of the flagstone is due solely to changes in the condition of the natural daylight at the time the photograph was taken.
Other than cropping to exclude extraneous background and adding a drop shadow to the cropped image, there has been NO post-processing of the original photographs.
Supplier:
Weiss FT Plus is available from: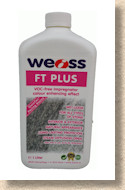 Advanced HD | Advanced Stone Seal | Dry Treat Intensifia | Dry Treat Metacreme Dry Treat Stain Proof | Dry Treat Stain Proof v2 | Easy Seal Col Enh | Easy Seal Ultimate Funcosil OFS | Hanafin Finisha | K-Seal | Larsen | Lithofin Col Int | Lithofin Stain Stop Eco Lithofin Stain Stop Plus | LTP Col Enh | LTP Nat Fin | LTP Matt | Pavetuf | Resiblock Indian Romex Col Enh | Vulcaseal 277 | Vulcaseal 286 | Weiss FT Plus | Weiss Stain Protect