Bradstone named "Top Supplier"
Paving and walling manufacturer Bradstone has been declared "Supplier of the Year "at the first official annual awards for the National Buying Group (NBG), providing a wonderful end to a year that also saw the Bradstone team win 'Best in Show' as well as a gold medal at the RHS Chelsea Flower Show in May 2007 with its garden '600 days with Bradstone' designed by Sarah Eberle.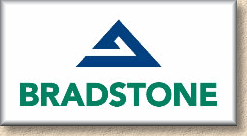 Bradstone won through a rigorous selection process, which assessed suppliers against key performance indicators such as quality, innovation, product support, on-time in-full deliveries, environment and working in partnership with the NBG.
The NBG negotiates national agreements with top suppliers for 68 independent builders' merchants with 213 branches in three regions across the country and currently has a turnover of £750m with a corporate objective to target £1bn of building materials supplies through commercial deal compliance to its suppliers in its five year corporate plan to 2012.
NBG executive chairman Allan Durning, who presented Bradstone with the supplier of the year at the prestigious awards dinner at the De Vere Carden Park, said:
"We at NBG recognise and congratulate everyone at Bradstone for an exceptional and strong performance in 2007 - and we look forward to Bradstone defending their supplier of the year crown with honour in 2008. The benchmark has been set for other suppliers to aspire to."
Neil Richardson, Bradstone's Divisional Director for Domestic Products, said:
"It's an honour to win this award from a group which represents such a swathe of the country's independent builders' merchants. It's a great accolade for the whole Bradstone team and is a fitting tribute to the hundreds of unsung heroes who work tirelessly to deliver a top-notch service to our merchant customers."