Introduction:
It's fair to say that steps have always presented something of a challenge for Resin Bound Installations. It's always been relatively easy to re-surface the treads (see Step Terms and Definitions ) with a layer of resin bound aggregate, but the risers have always been more problematic.
Do they get left as they are? Or what about cladding them with a suitable outdoor tile? Maybe they could be painted a sympathetic colour?
What most people have always wanted, but which hasn't been readily available until now, is for the riser to be a match to the tread or, possibly a suitable contrast in the same texture and so emphasise their presence.
The clever Technical Team at SureSet have now come up with StepRise®, the perfect solution. A pre-prepared cladding system finished off with one of the popular SureSet colour blends, which is easily cut to size and attached to the stair sub-structure in more-or-less the same way as is used with other forms of cladding.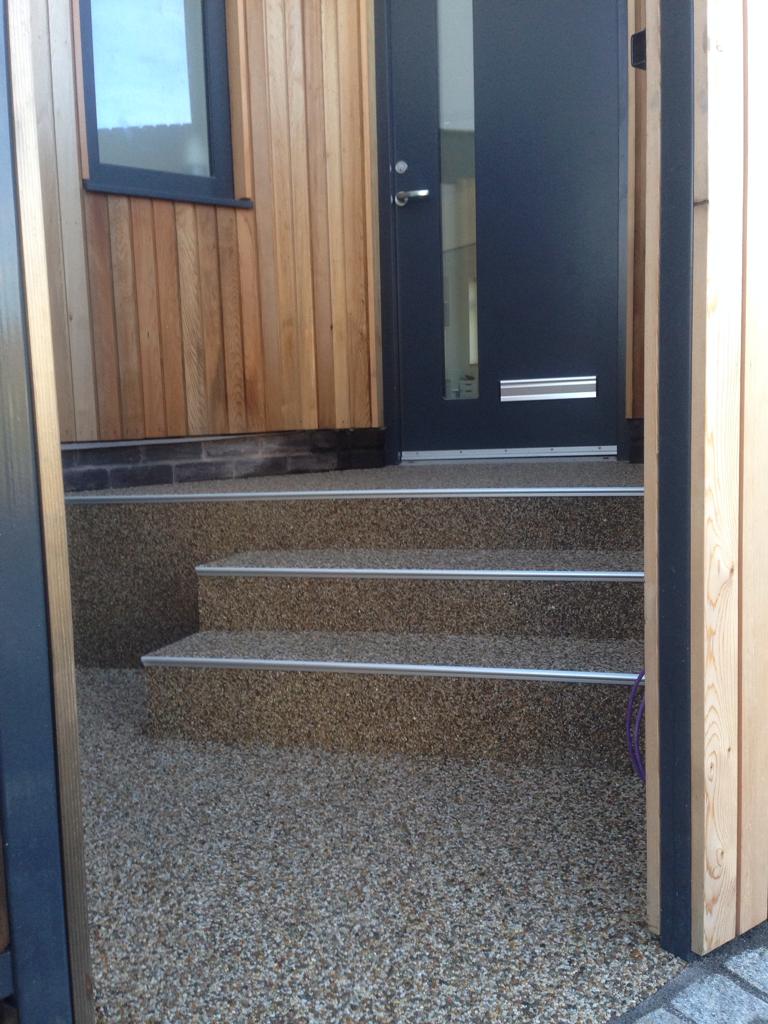 How It works:
StepRise® is essentially a high-quality construction board with a cementitious coating, which then has the selected 3mm size SureSet decorative aggregate applied to one face.
The boards are made to order in a fixed size of 1200mm length. With a rise of 200mm and an overall thickness of just 12.5mm. They can be cut to size to suit any application.
Once the StepRise® board is cut to size, it is affixed to the step using a suitable adhesive. It is, in effect, a specialised form of cladding ideally suited to use with SureSet resin bound surfacing.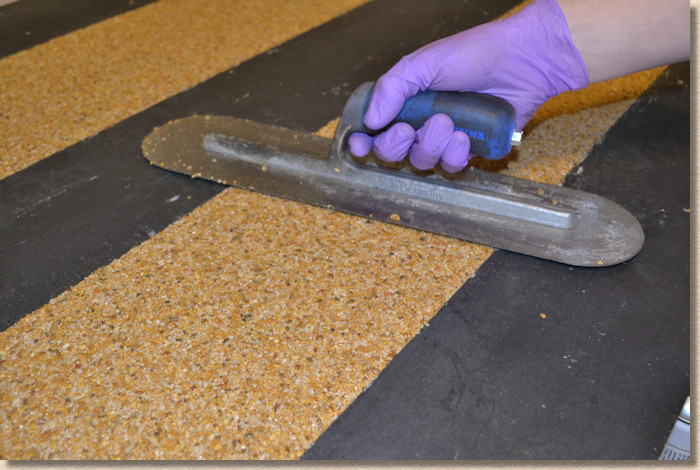 Application:
Bear in mind that the maximum recommended riser height for a step or flight of steps serving a dwelling is 150-170mm (Building Regulations Approved Document M1), so the generous 200mm height of StepRise® makes them eminently suitable for this task.
The StepRise® boards need to be cut to size and then mounted onto the face of the existing steps structure using a suitable construction or outdoor grade tile adhesive. SureSet Technical Support can advise on suitable adhesives for most types of installation.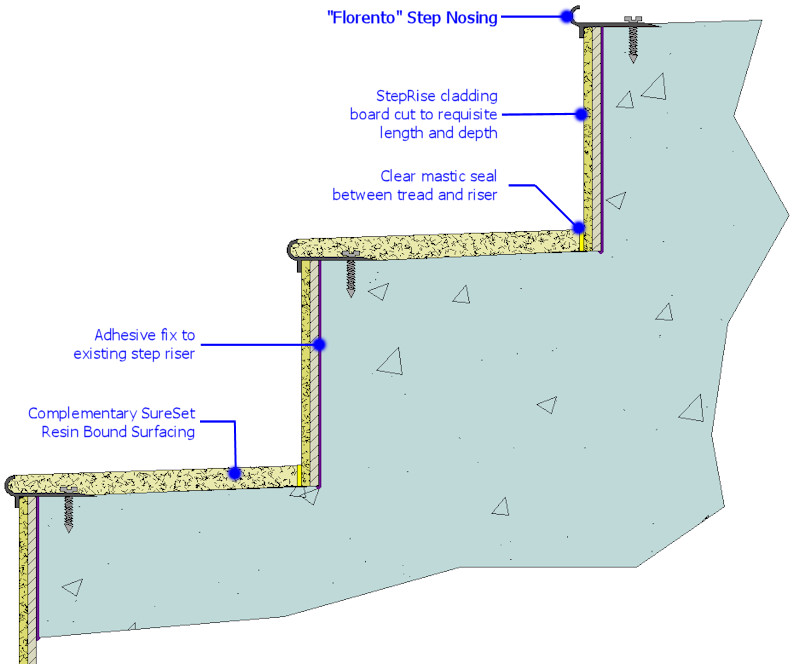 A choice of two high-quality aluminium nosings is available to create the perfect, stylish finish to the edge and to retain the freshly-trowelled SureSet surfacing when it is applied to the tread. These can be bolted, screwed or glued into position on the existing step.
Accuracy of cutting is essential, so the use of a tiler's type bench saw is highly recommended to ensure straight and neat cuts. A neat joint between the StepRise® cladding and the SureSet tread can be filled with a clear or colour-matched mastic sealant. Again, the SureSet Technical Support team will advise on suitable products.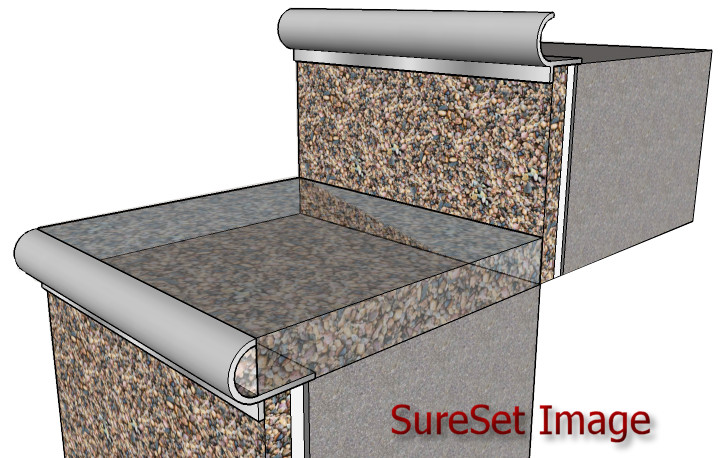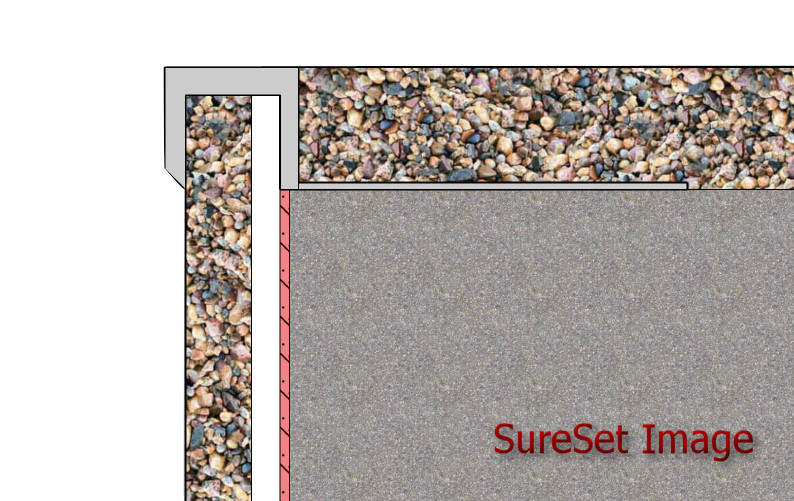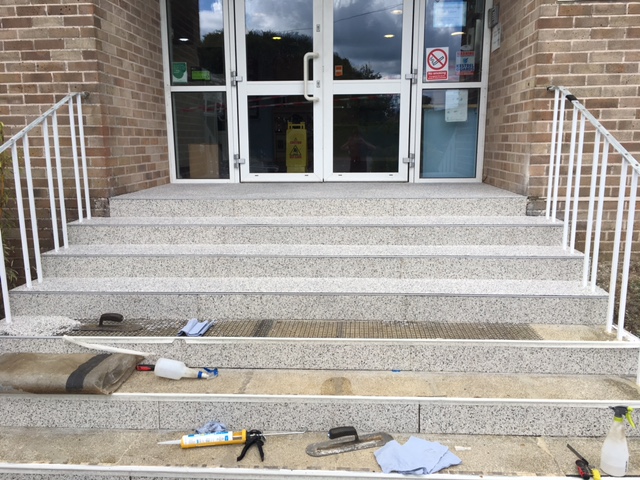 Colours:
StepRise® is available in a wide range of 3mm Natural Aggregate colour blends as well as 3mm Spectrum colours.....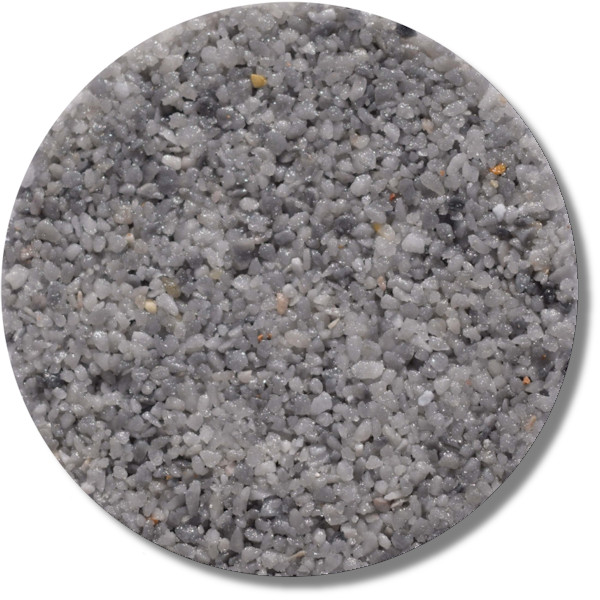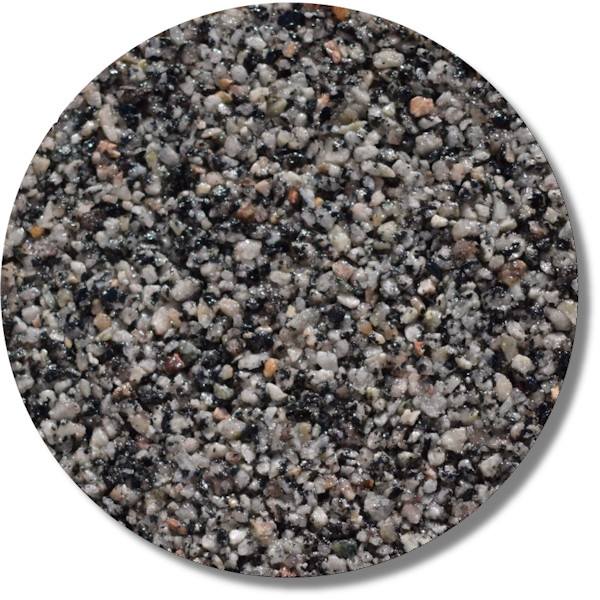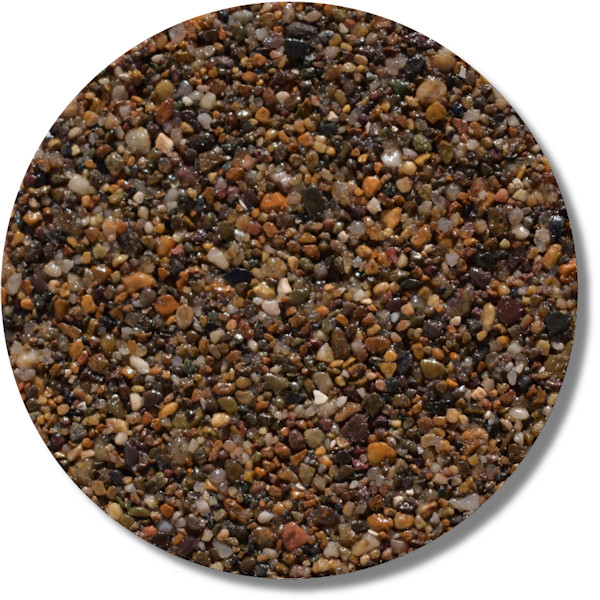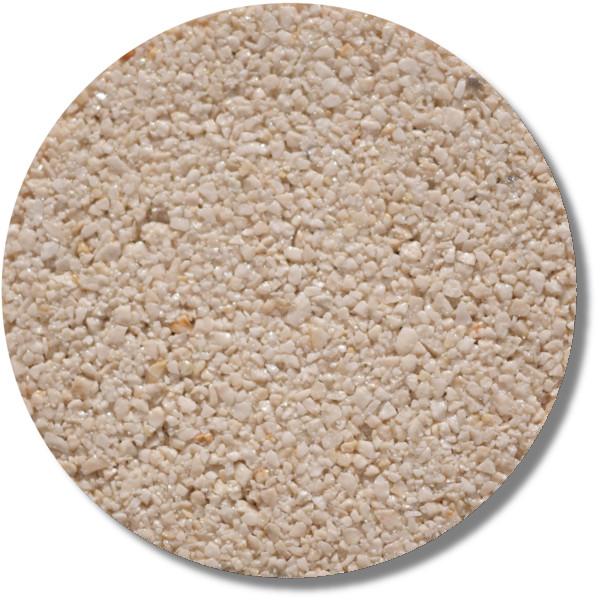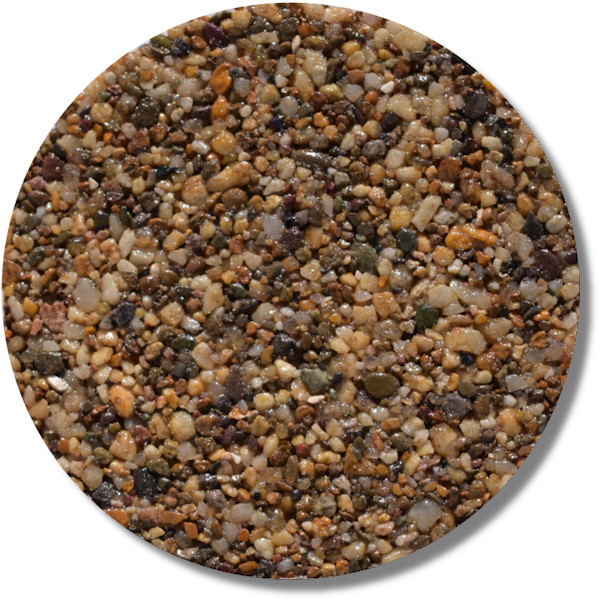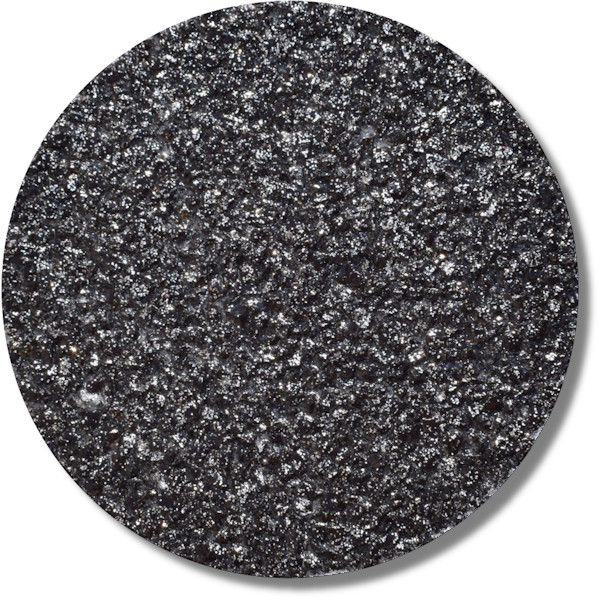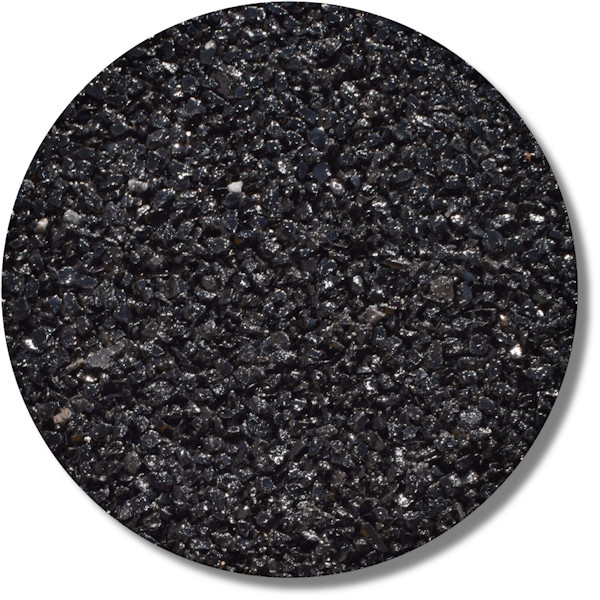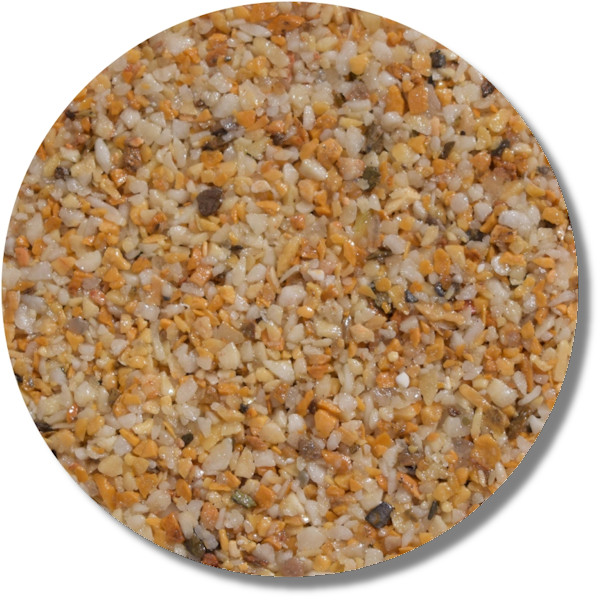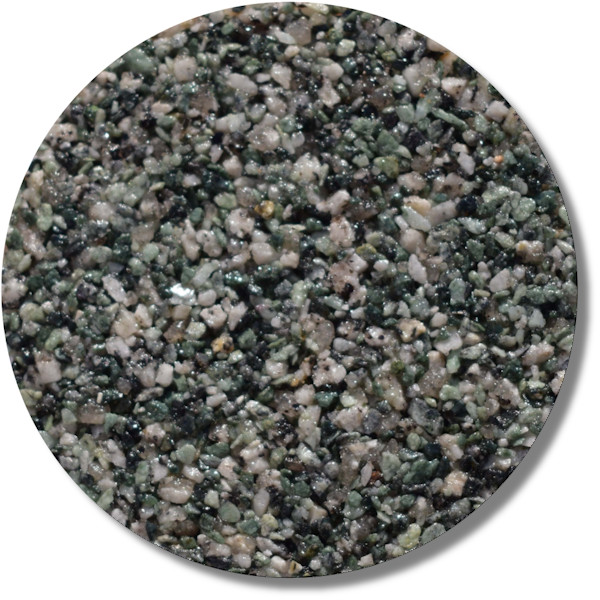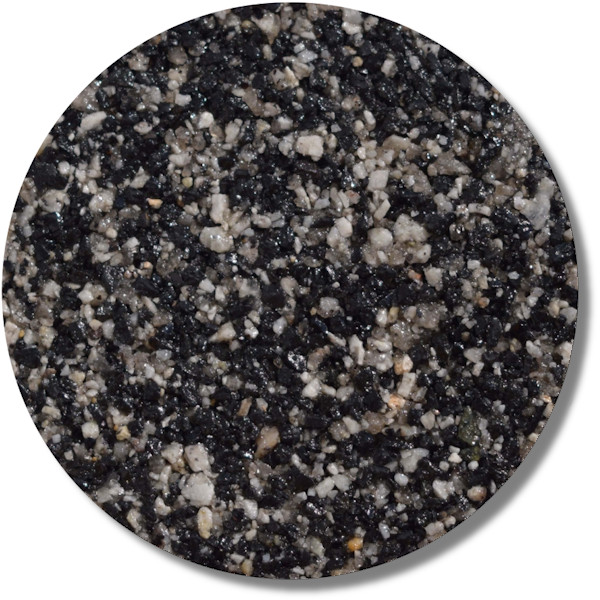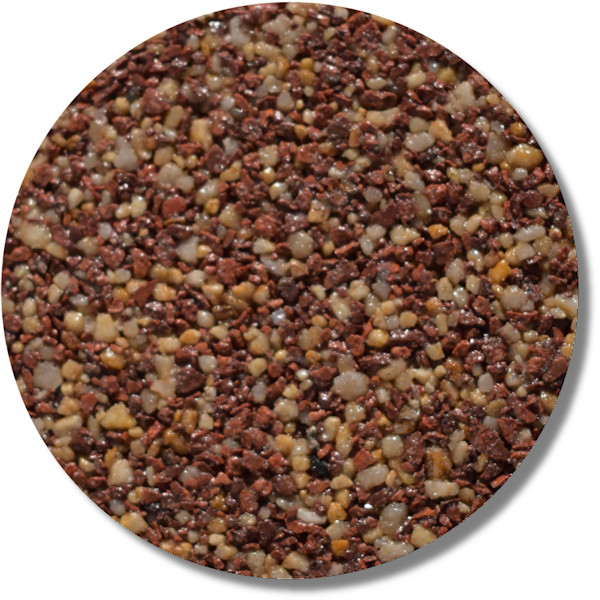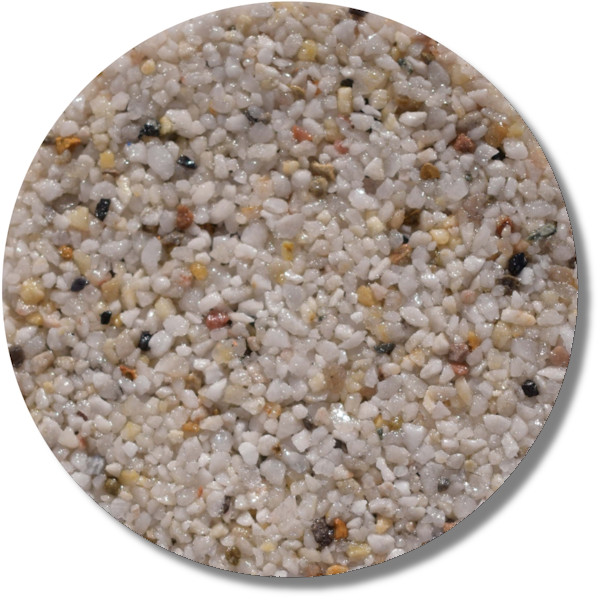 Gallery: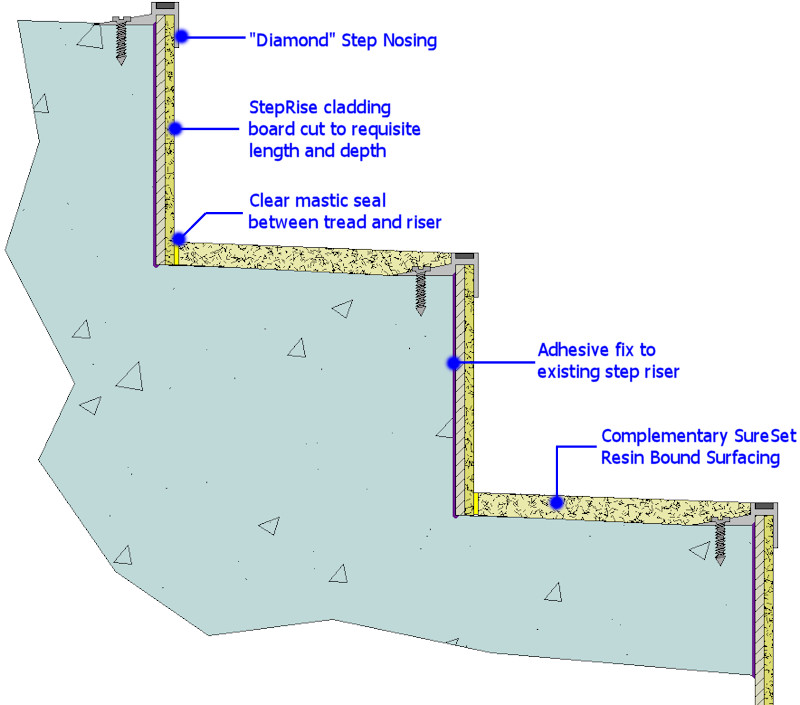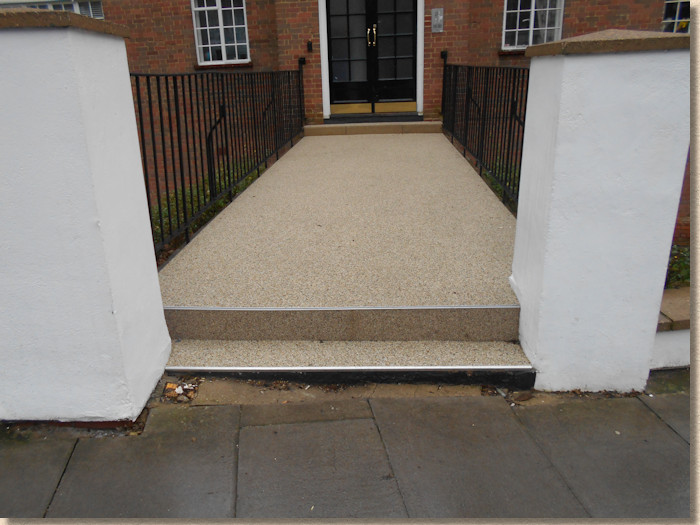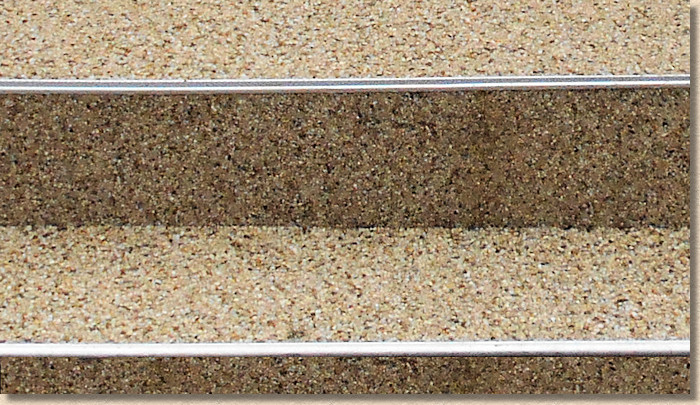 Diamond Nosing on upper step; Florenta Nosing on lower step
Further resources:
Further information on SureSet's surfacing products and services are available from the website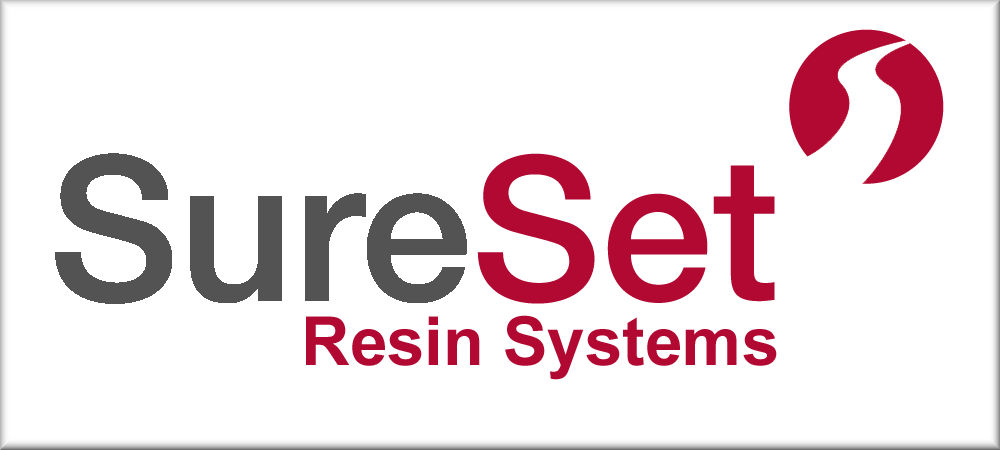 SureSet
Unit 32,
Deverill Road Trading Estate,
Sutton Veny,
Warminster,
Wiltshire
BA12 7BZ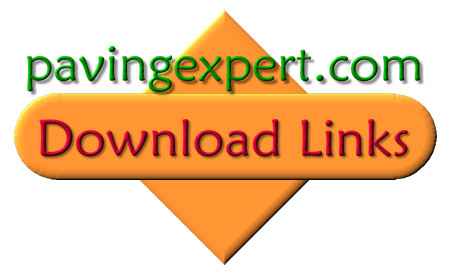 Download a PDF copy of the latest SureSet brochure


Download a PDF Booklet of the SureSet Self-Install brochure for Supply Only Customers
Installation Guides:
Download Installation Guides as required....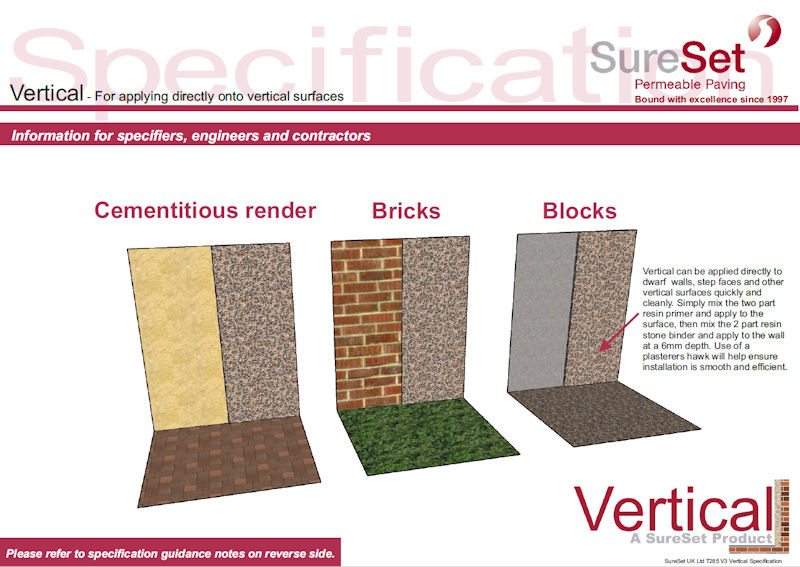 Other SureSet Downloads.....

Other SureSet Pages on this site...