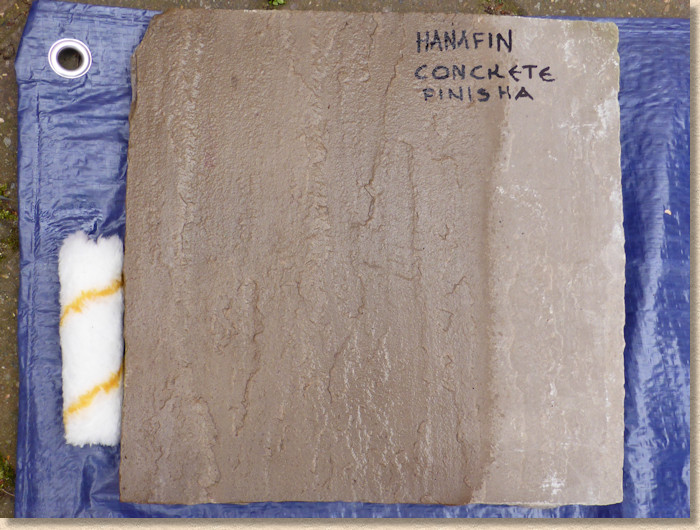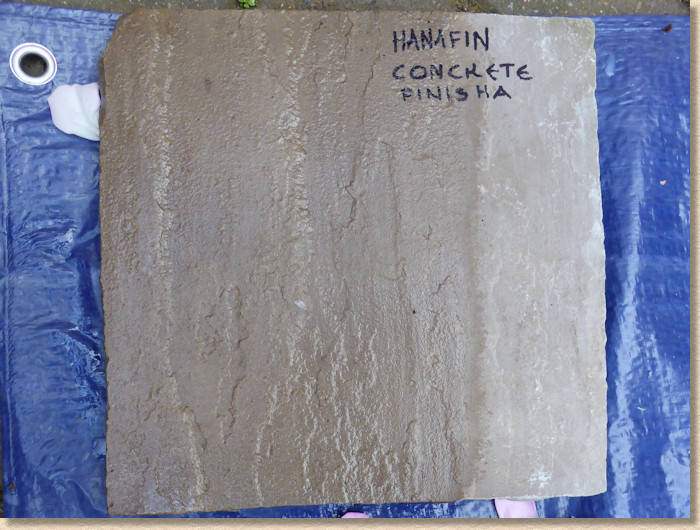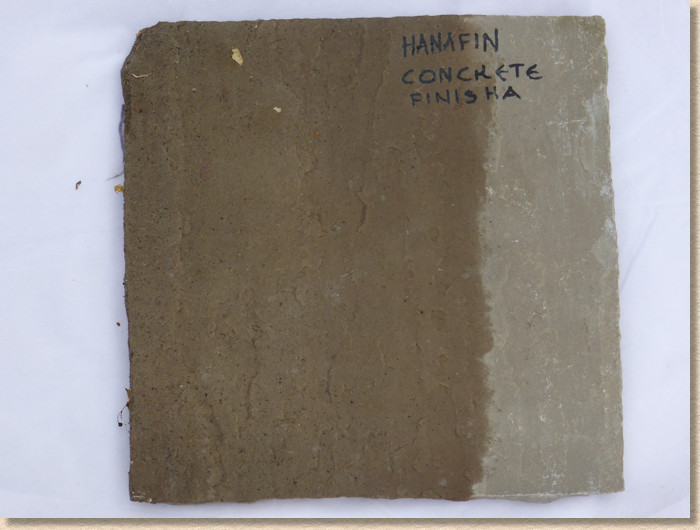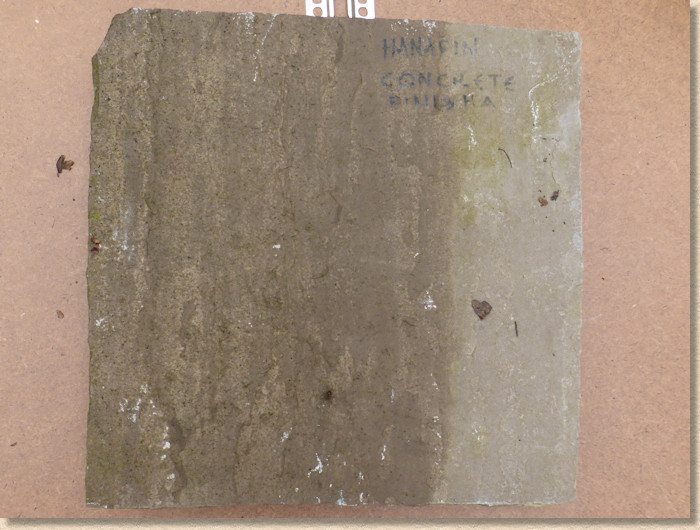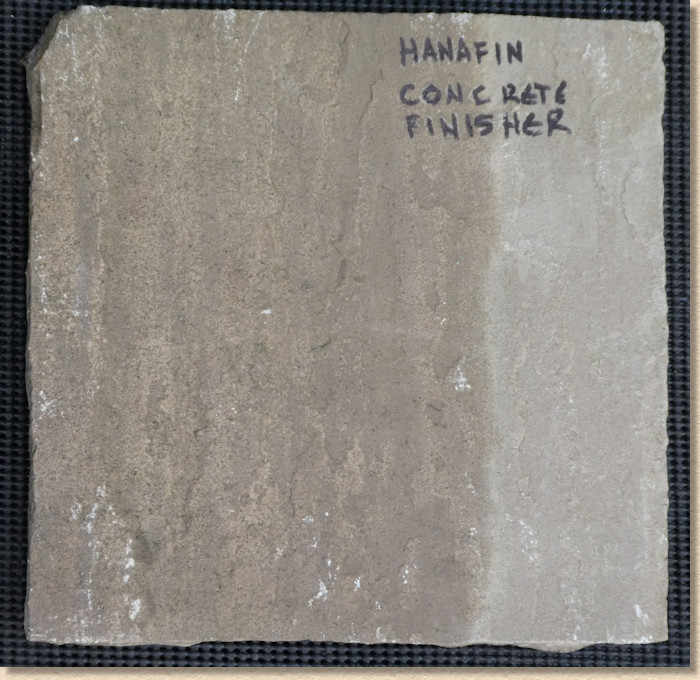 Summary:
1st coat: Thick, gloopy clear resin
2nd coat: +1:28 hrs Easy spread, barely detectable odour
Strong enahncement of colour with permanent damp look that has withstood all that a British winter could throw at it.
Even after 14 months, the enrichment remains strong and definite.
As a concrete "Finisha" (sic), this may not have been intended for use on natural stone but, in terms of enhancing the colour, it's performed significantly better than some of the alleged specifically-for-stone products.
Stain Trials: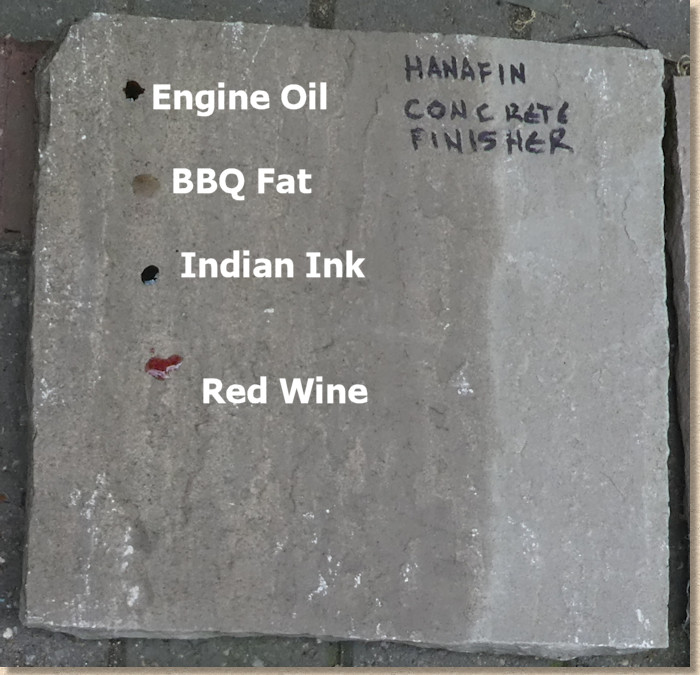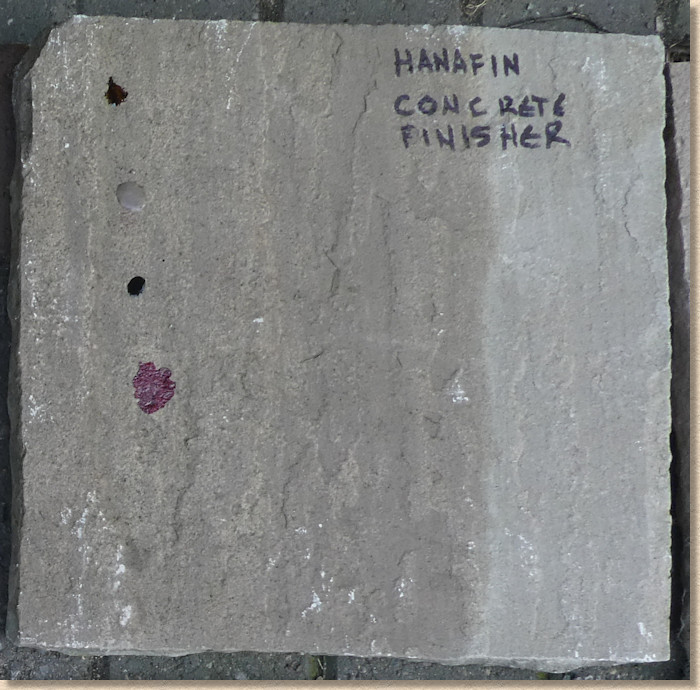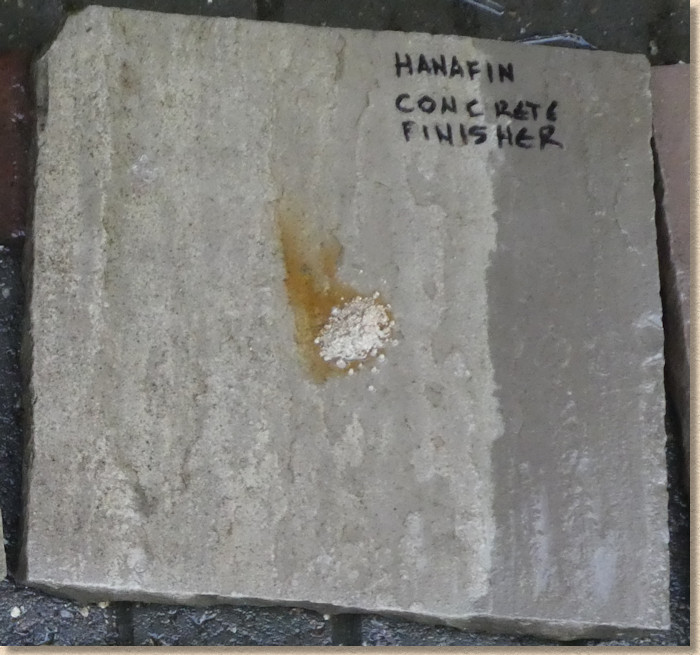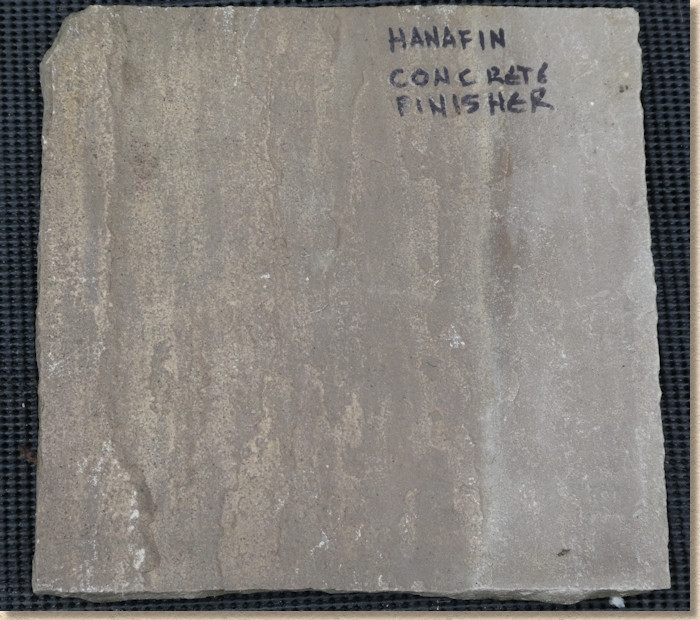 Comments:
This looks good! Yes, there are minor traces of the greases (Oil and Fat), but it's difficult to pick them out against such a strongly enhanced, damp-looking background. The ink, wine and mosskiller have had no impact at all.
Combined with the rich colour enhancement, this ability to withstand most staining attempts makes this product a serious, if unexpected contender for anyone looking to enrich and protect the looks of their stone paving.
Note: Any apparent variation in colour of the flagstone is due solely to changes in the condition of the natural daylight at the time the photograph was taken.
Other than cropping to exclude extraneous background and adding a drop shadow to the cropped image, there has been NO post-processing of the original photographs.
Supplier:
Hanafin Concrete Finisha is available from: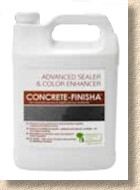 Advanced HD | Advanced Stone Seal | Dry Treat Intensifia | Dry Treat Metacreme Dry Treat Stain Proof | Dry Treat Stain Proof v2 | Easy Seal Col Enh | Easy Seal Ultimate Funcosil OFS | Hanafin Finisha | K-Seal | Larsen | Lithofin Col Int | Lithofin Stain Stop Eco Lithofin Stain Stop Plus | LTP Col Enh | LTP Nat Fin | LTP Matt | Pavetuf | Resiblock Indian Romex Col Enh | Vulcaseal 277 | Vulcaseal 286 | Weiss FT Plus | Weiss Stain Protect