Marshalls Monopoly
At this time of year, we all look forward to the annual family row over a game of Monopoly®. Nowadays, the ever-popular board game is available in all sorts of 'local' versions - Manchester, Newcastle, Edinburgh, Simpsons - but this summer, Marshalls went one better and lodged its claim to have provided paving for all the prestigious locations on the London-based board.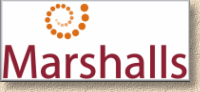 Mayfair to Marylebone and Liverpool Street to Leicester Square, Marshalls has enabled better landscapes for some of the most famous landmarks in and around the London area and to celebrate the fact, the company launched its very own version of Monopoly.
"Marshalls Monopoly" aims to show why Marshalls is the market leader in theindustry, providing hard landscaping to all of the properties on the Monopoly board - so now anyone can work their way around the streets of London, stepping on some of the most beautiful and durable paving in the world.
Proud of its reputation as one of the finest suppliers of natural stone products, Marshalls has supplied hard landscaping products throughout the UK since the 1890s. For almost 200 years Yorkstone in particular has been the nation's favourite choice of paving stone. With its outstanding technical properties, Yorkstone is laid in some of the most iconic sites around London such as Trafalgar Square and Whitehall as well as many properties on the Monopoly such as Oxford Street, Park Lane and Kings Cross Station.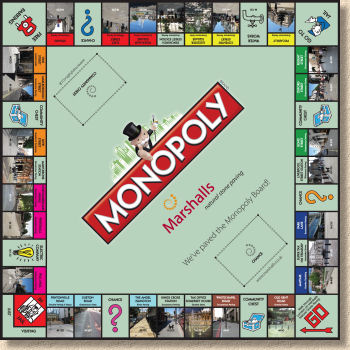 The vast majority of Marshalls' natural stone is sourced and manufactured from their own quarries and factories in the foothills of the Pennines. The continued desire to have high quality UK produced products has resulted in the company continuing to invest in machinery to service both the UK and overseas markets and they have the capability to produce in excess of 200,000m² of Yorkstone paving. At that sort of scale, they can easily service any natural stone paving scheme regardless of its size and complexity.