Joint It
Resin-bound mortars have seen phenomenal growth over the past decade and they are now a regular item in the back of the van for many contractors and, increasingly, for the DIY fraternity suffering from cementophobia - the fear of ballsing-up your newly laid patio by daubing and splattering it with a 4:1 cement mortar in an attempt at pointing .
The market for resin bound mortars started with the polymerics , the simple, one-part, empty-it-out-and-brush-it-in mortars which have a chequered history and an ambiguous reputation due to the performance, or lack thereof, from certain brands. Most professionals know that a two-part slurry resin mortar usually indicates good adhesion and compressive strength but these are better suited to vehicular areas and commercial projects. However, there's still a lot of demand for the polymerics.
And it's exactly this market which is being targeted by the people behind Joint It a new-ish polymeric mortar developed by one of Ireland's leading paving contractors and manufactured right there in the land of saints and scholars.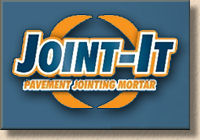 The benefits of polymerics as a fast and simple jointing for patios was obvious to the contractor behind the product, but none of those available off-the-shelf at Builders' Providers, Landscape Suppliers or any of the other usual suspects did everything that was required from a sensibly-priced polymeric, so he set about developing his own, and that's where Joint It came from....30-odd years of experience of installing high-end paving projects throughout Ireland.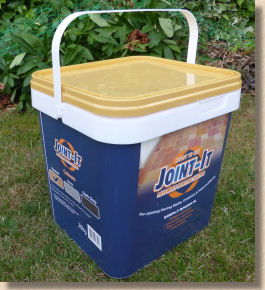 Reliable, securely-packaged, clean to use, in three paving-friendly colours (sand, light grey, dark grey), able to withstand both weeds and power washers, it has it all.
Initially, it was for their own use, but then came the realisation that other contractors were looking for exactly the same thing, and so they started manufacturing enough to supply friends, colleagues and fellow contractors in Ireland. Word spread and demand grew so much that they had to set-up a dedicated manufacturing and packing plant in Galway. Now, they have the capability to manufacture far more than could ever be used in Ireland, so they are looking to break into the British market.
In fact, some of the more clued-up contractors in mainland Britain are already aware of Joint It and are bringing it in for their own jobs, but there is no official distribution network. However, all that is to change, as sales director, Gary Duffy, looks to set-up a number of authorised and exclusive suppliers throughout the land.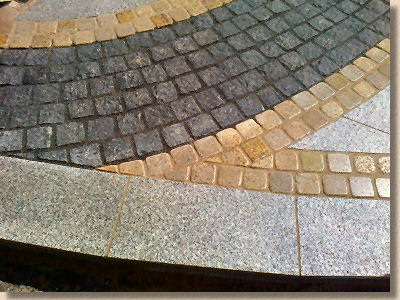 Gary readily admits that it's unlikely they'll be able to persuade the national mafia of big builders' merchants to take them on, but he's convinced that smaller, independent suppliers, stone distributors, landscape specialists and even contractors looking to add another string to their bow, will be interested in the chance to offer a no-hassle polymeric which achieves perfect pointing with minimal effort and at a price which gives the customer genuine value-for-money while simultaneously providing the supplier with an attractive profit margin.
If this sounds like the sort of thing that would interest you, either as a user or as a retailer, give Gary a call. They have stock on the ground in Britain and are happy to talk whether you want a pail, a pallet or a container load!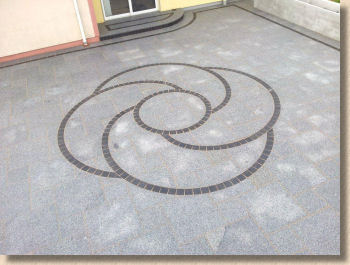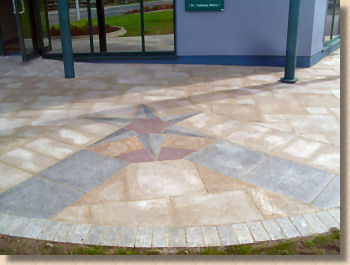 Contact:

Gary Duffy - 07407 366 553

Martin Fox - 08 768 730 20