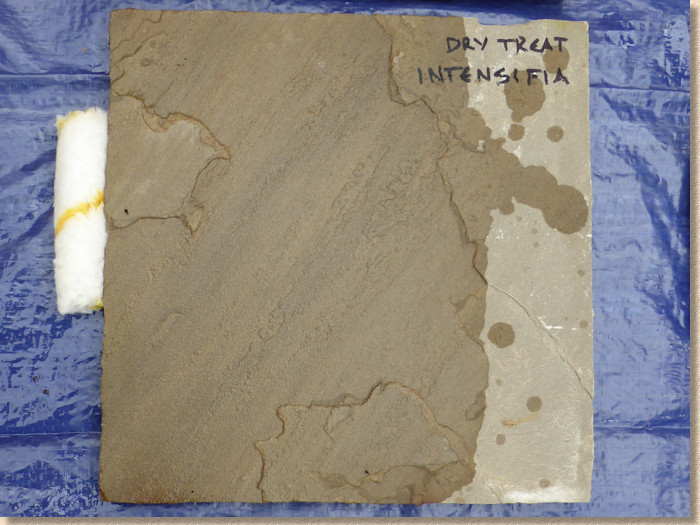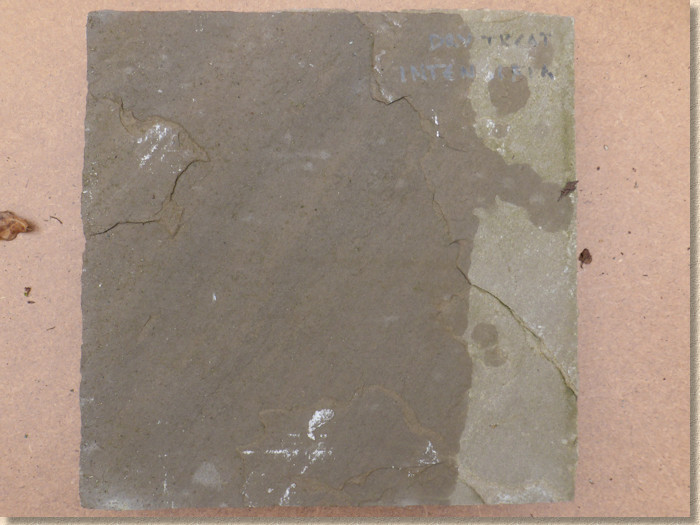 Summary:
1st coat: Thin, clear liquid, quite splashy, very rapidly absorbed. Low odour
2nd coat: +2:00hrs. Rapid absorption again.
Of all the products tested, this one had the most definite visual impact. The stone looked treated straightaway following application and remained that way all through the test period.Very definite colour enhancement and a permanent 'damp' look - rich but not glossy.
The best performing colour enhancement by quite some way.
Stain Trials: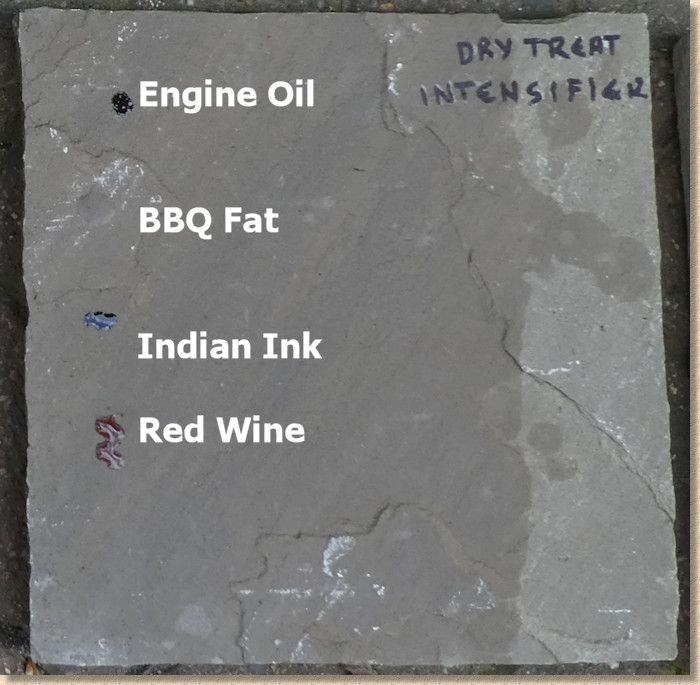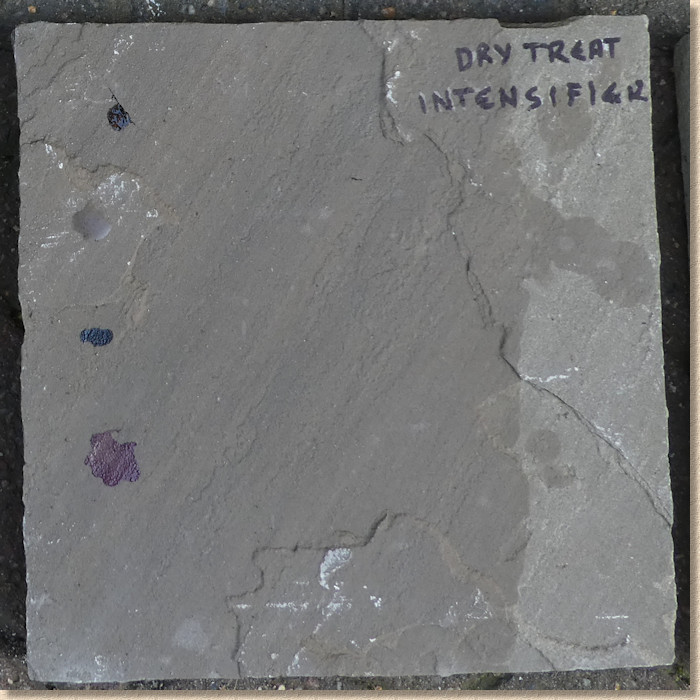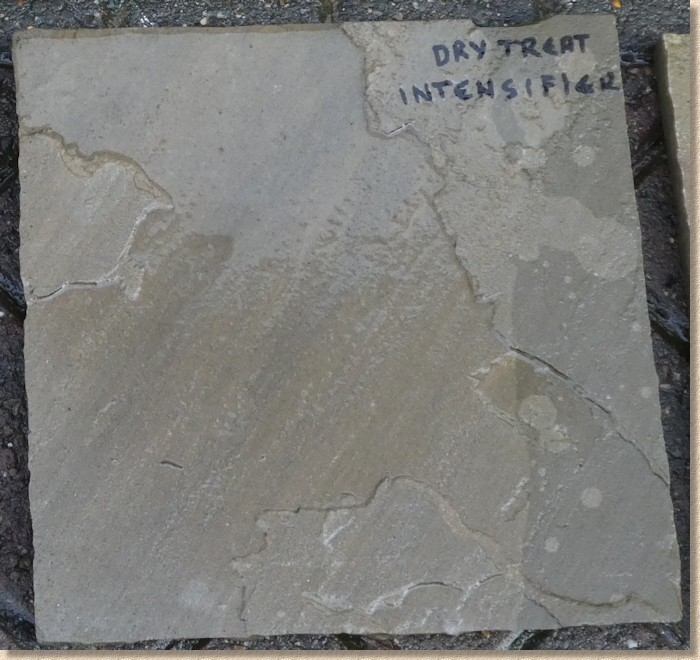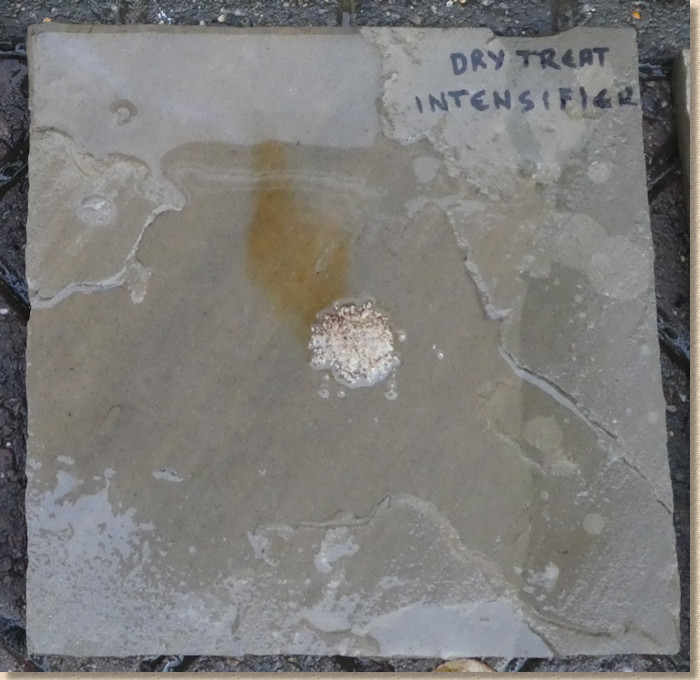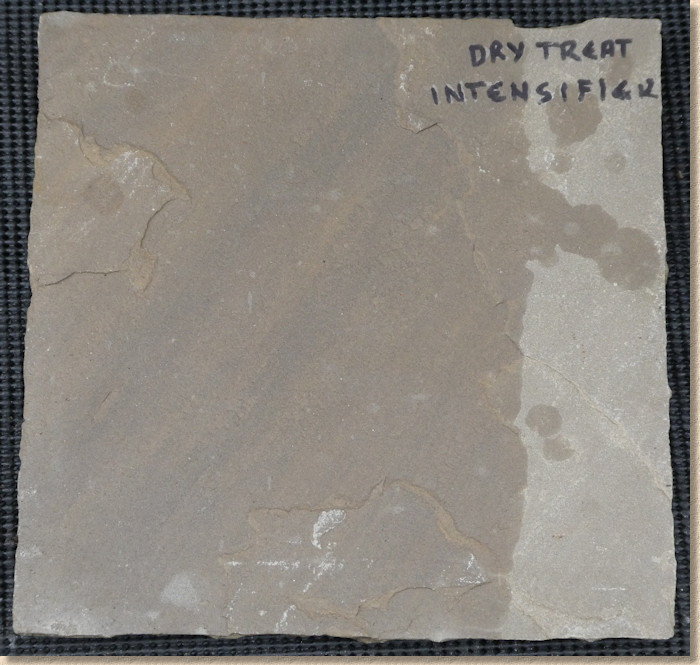 Comments:
Very faint traces of the engine oil and BBQ fat are visible, suggesting it's not as good as it would like to be at repelling greases, but the ink and wine have left no mark at all, nor has the tricky mosskiller.
If greases, fats and oils were wiped-up as soon as possible after spilling, they probably wouldn't mark at all, but leaving them to do their evil work for a full 24 hours is pushing the sealant to its limit.
Still, if you want definite enhancement *and* good stain protection, there's little real competition to this.
Note: Any apparent variation in colour of the flagstone is due solely to changes in the condition of the natural daylight at the time the photograph was taken.
Other than cropping to exclude extraneous background and adding a drop shadow to the cropped image, there has been NO post-processing of the original photographs.
Supplier: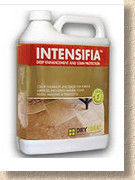 Advanced HD | Advanced Stone Seal | Dry Treat Intensifia | Dry Treat Metacreme Dry Treat Stain Proof | Dry Treat Stain Proof v2 | Easy Seal Col Enh | Easy Seal Ultimate Funcosil OFS | Hanafin Finisha | K-Seal | Larsen | Lithofin Col Int | Lithofin Stain Stop Eco Lithofin Stain Stop Plus | LTP Col Enh | LTP Nat Fin | LTP Matt | Pavetuf | Resiblock Indian Romex Col Enh | Vulcaseal 277 | Vulcaseal 286 | Weiss FT Plus | Weiss Stain Protect