Marshalls to close Transformation Centres
Word reached pavingexpert yesterday that Marshalls , Britain's largest paving manufacturer, is to close all of its Transformation Centres, the first of which opened in Spring 2006 in south Manchester, with follow-up sites at Enfield (That London), Falkirk (Scotland), Roxton (Beds), Bicester (Oxon) and Batley (T'West T'Yorkshire).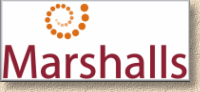 In a press release, the finger of responsibility is squarely pointed at "prevailing market conditions" and in a private email, top boss David Sarti confirms that plans for driveway and patio makeovers are often one of the first things to be sacrificed when the family budget needs to be reined in, and that this has obviously had an impact on their business plan. He also makes a very valid point that the suffering of the construction industry as a whole receives precious little media attention, despite it being one of the largest employers in the country.
The press release in full:
Marshalls plc can confirm that they have today (Thursday, 8 January 2009) commenced consultation with employees, elected trades union representatives and full time trades union officers at multiple locations throughout the Managed Installations/Display Centre business which will affect approximately 55 employees.
The recent scale of change in the consumer products market has been beyond that which could reasonably have been anticipated. Even though the Managed Installations business has increased both its turnover and financial contribution considerably in 2008, prevailing market conditions are such that it could not reasonably be expected to deliver a sufficient return on investment in 2009.
The Managed Installation and Display Centre initiative only forms part of Marshalls' Consumer programme and Marshalls feels it now has more cost-effective options open to it. Marshalls will focus its consumer initiatives on lead generation and increasing its support to the excellent Marshalls Register of Approved Installers, which will remain a key focus for the business throughout 2009.
David Sarti, Marshalls' Chief Operating Officer commented:
"Marshalls has taken the decision to commence such a consultation process after very careful consideration. Whilst regrettable, it is considered an essential step in ensuring that overall numbers employed across the Group and the best use of our regional manufacturing capability and distribution network are closely aligned with current market demand for our products."
It's sad to see these centres close, and we all commiserate with the 55 lads and lasses facing an uncertain future. However, the concept of selling high-quality paving through dedicated outlets remains a valid business model. It works well in other countries, most notably in the Irish Republic, and it is the best way to enhance a marque and give it a real air of quality. Online retailing of paving has grown enormously over the past three years, but those buying sight-unseen from the internet are more interested in price rather than quality. Paving Centres have to attract the more discerning customer, those willing to pay a reasonable premium for a better range of products and a better level of service.
For a paving centre to function properly, it has to be a multi-purpose tool. It has to attract customers, obviously, but it also has to be a resource for the local contractors. As originally outlined back in May 2006, the concept of "Managed Installation" was always going to be problematic as it creates a barrier for direct contact and relationship-building between client and contractor. It also acts as a disincentive to contractors: why would they send potential clients to a display centre to view completed paving when they may well be 'poached' by sales staff eager to earn their keep? The paving centres that work best are those that act as a resource for both customers and contractors.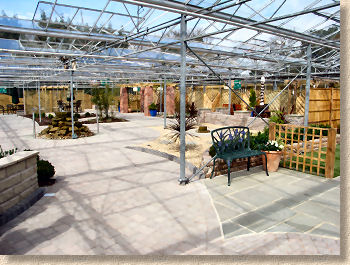 Secondly, the inability to supply materials from the sites was problematic. The model is akin to a 'showroom', where the products can be seen, but have to be ordered for delivery. In the case of Transformation Centres, the materials had to be ordered through a third party Builders' Merchant due to the exclusive retailing arrangements used by some of the larger manufacturers including Marshalls that prevents them selling direct to either contractors or customers. Again, the better paving centres carry stock, and can sell direct to anyone. This means contractors see the centre as a valuable local resource, where they can call in to collect a handful of kerb-units or a couple of square metres of such-and-such a paving, which they know the local BM doesn't have in stock, while homeowners and DIYers can nip in to pick up half-a-dozen flags for a new path in the garden.
With no stock and the risk of having potential clients persuaded to hand over the work to someone else, the Transformation Centres had little to interest contractors, and that is a fundamental weakness. A homeowner may buy from a paving centre once: a contractor may buy once a week!
I do hope Marshall's won't give up on the idea of paving centres. The central concept remains sound: it's the implementation that needs to be tweaked. Re-define the target market, get local contractors more involved, and utilise them as multi-function resources rather than solely as sales centres.