Harvesting rainwater with Bradstone
Over the last 30 years, water usage has increased by 70%, doing little to dispel fears about water shortages. With every new-build property now required to install a water meter and suggestions that the majority of homes will have a water meter within 15 years time, Bradstone reckon that now is the time to take action.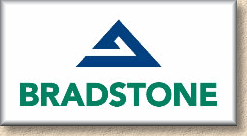 Rocketing consumption cost isn't the only water-related problem facing our society. As we saw last summer (as we are still obliged to call it), the risk of flooding has become a real issue for many homeowners, and now we have various august bodies telling us that the situation has been further exacerbated by the increasing popularity of hard landscaping in front gardens which is claimed to impose even greater pressure on existing drainage networks.
But how do we tackle the problem and is there some obvious solution that we're all missing?
The use of sustainable drainage systems (Suds) is now recognised as one of the most effective ways to reduce pollution and flooding risks. Based on the same principle that was applied over 4,000 years ago in the Middle East for crop irrigation, the Bradstone Rainwater Harvesting System effectively collects, stores and then re-uses rainwater that might have otherwise gone directly to our over-stretched sewer systems and treatment works. By reducing input from drives and patios, the pressure on the current drainage networks is eased, enabling them to cope in periods of exceptional rainfall.
The system works by collecting water in "holding tanks" located beneath the patio, lawn or driveway around the property. The water passes through a filtration chamber to remove leaves and other litter before entering the "holding tank" where it is retained until needed.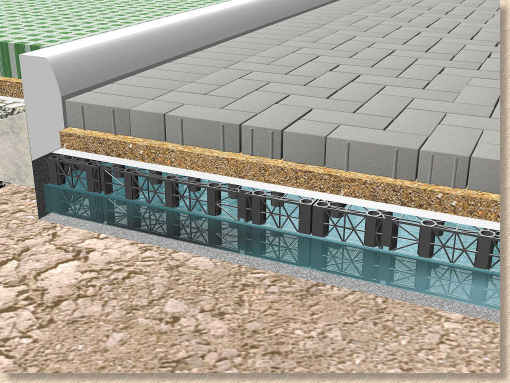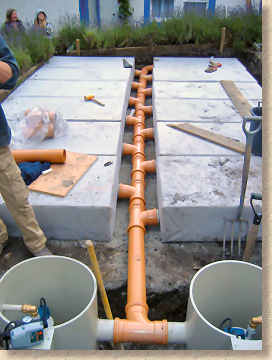 When required, water is brought back up to surface level by means of an electrically operated pump, where it can be used to water the garden, wash the car or soak pesky kids during the summer holidays. And it's not just patios and driveways: rainwater can also be collected from roofs via pipework linked to the system, and even from soft-landscaped areas such as lawns.
Homeowners needn't worry about the visibility of the system as it is buried underground, completely out of sight. The modular design allows collection of as little or as much as deemed necessary to meet the requirements of almost any size of property.
Ian Wright from Bradstone says,
"Climate change is a huge threat and unless we make significant changes we could all be counting the costs in more ways than one. The system which has already been used in a variety of commercial settings is also becoming increasingly implemented in many domestic settings. Not only does it provide a solution for rainfall runoff but it is easy to install and maintain and can also save money in the long run. As an industry, it is important that we recognise early on the potential impacts of climate change and come up with a viable solution to address the issue. We have a responsibility to our customers and the environment and one that we at Bradstone take very seriously."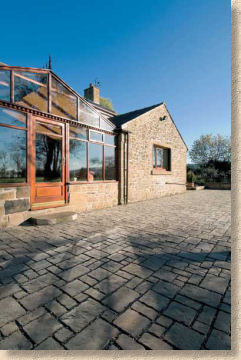 For more information on Bradstone's Rainwater Harvesting System or to find your nearest stockist visit www.bradstone.com or call 01335 372289.