Introduction:
It's always a sign that a particular product has been recognised as a "great idea" when every supplier and their dog has a version of it on their shelves and starts making outrageous claims about it being 'as good as any other but at a cheaper price'. We've seen it with dozens of products in the hard landscaping trade over the last thirty years, everything from Indian sandstone to resin mortars and porcelain paving . A truly good product hits the streets, establishes a strong reputation and a thriving market, and then the wannabes start to appear.
Something similar has been happening with cellular pavers over the last few years. They are indeed a great idea, a phenomenal idea, and so the market has now reached the stage where anyone with access to an injection moulding machine is churning out some form of a grid system or cell paver.
So: how can you tell which are products to be trusted, and which are best avoided?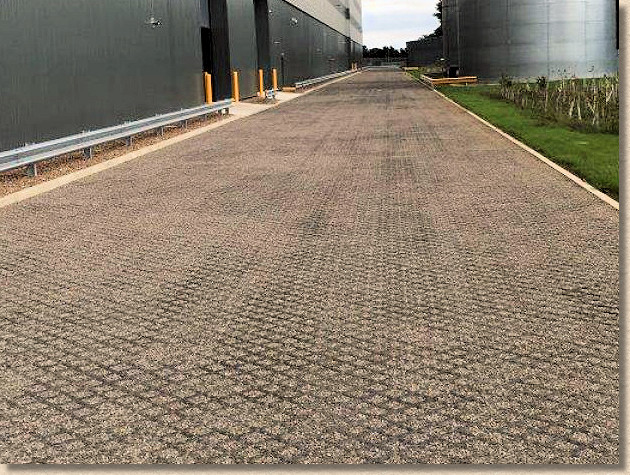 First of all, ensure you are dealing with a genuinely reputable supplier, one with a strong and widely acknowledged brand name, and preferably one that specialises in the specification and supply of cellular pavers, rather than a Jack-Of-All-Trades that will stock and sell a bit of anything and everything.
Specialist suppliers build up an enviable knowledge bank over the years. They will have provided cellular paver solutions for just about every scenario you can imagine, and quite a few that you can't!
More than that, they will have specialist technical knowledge to guide you as to what would be required in terms of ground preparation , geo-textiles or other geo-synthetics , sub-bases , drainage and edge restraint . They don't just sell the pavers: they *know* the pavers!
Such a company is GroundTrax , based near Harrogate in North Yorkshire. They deal only in Ground Protection, Ground Reinforcement and Cellular Pavers. It's what they are. It's what they do.
This page gives an overview of the types of cell paver that GroundTrax provide, along with some technical information that should help ensure your project is on a firm footing…..excuse the pun!
---
Cellpave™ 40
The entry level system for lighter projects. Suitable for filling with aggregate or vegetation as required, and available in a neutral black colour that draws no attention to itself once installed.
A proven and incredibly popular choice.
Applications:
Driveways
Private parking
Carports
Storage/hardstanding
Garden paths
Pavement reinforcement
Slope stabilisation
Protection of stream and river banks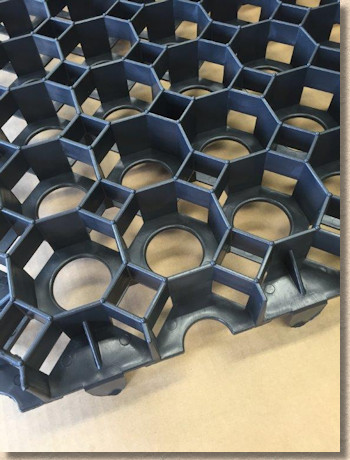 UV Stable
Temperature resistant to 60°C
Weather/Frost resistant
Strong inter-links to lock together adjacent cell pavers
Manufactured from recycled HDPE
500x500x40mm with 4nr 25mm ground spikes per paver
80mm Octagonal cells Cell walls 2.7 to 3.2mm thick
Openness 95% top / 75% base
Load Bearing Capacity (filled with stone)
150 tonnes/m² Cellpave40 with grass infill for off-road parking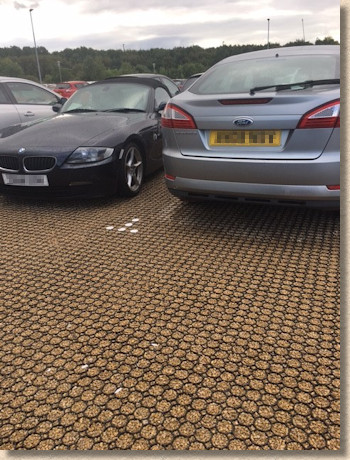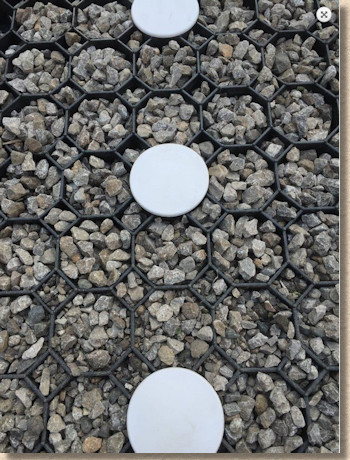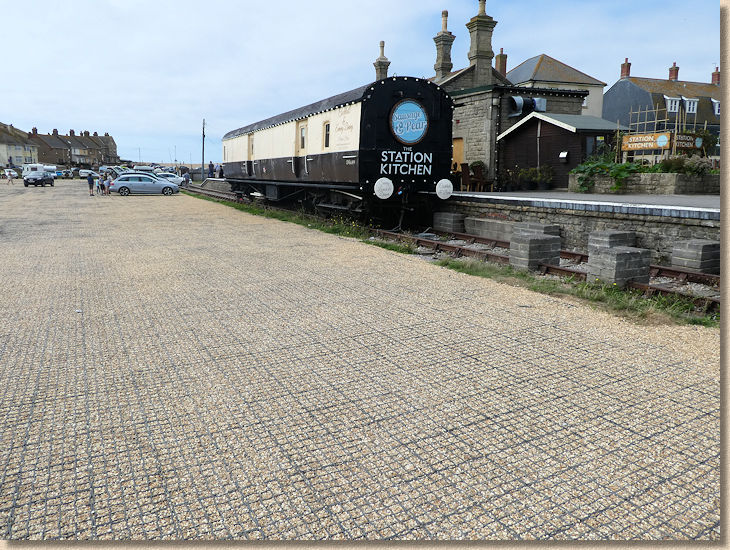 ---
Cellpave™ 65
The perfect choice for heavier projects, where greater number of vehicle movements may be expected, or more massive loads encountered.
Made in the UK in a neutral black colour and the go-to choice for many basic commercial installations.
Applications:
Access Roads
Public parking areas/Park & Ride
Overspill/Event parking
Emergency access routes
Reinforcement and securing of embankments
Reinforcement for airstrips
Helicopter landing pads
Key properties:
As for the Cellpave™ 40 plus:~
Designed to flex, expand and contract with temperature variations
500x500x65mm grid
Wall thickness of 4mm
Can easily carry 44 tonne vehicles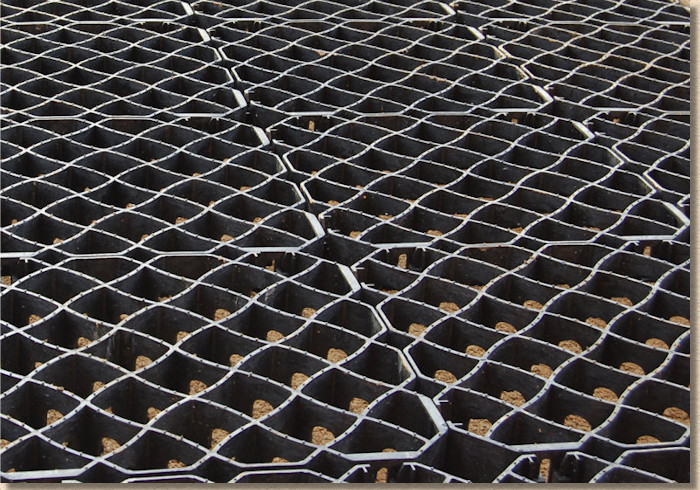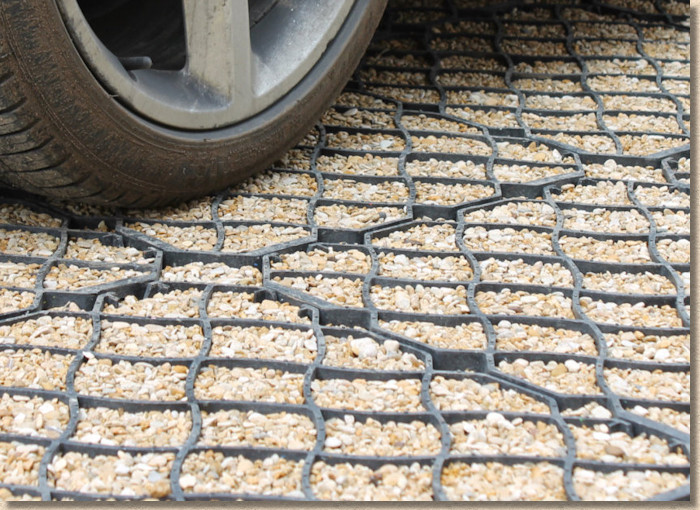 ---
Bodpave™ 85
UK manufactured from waste plastic, these cell pavers are intended for commercial applications.
Coach Parking
Overspill car parks
Golf buggy paths
Emergency access routes
Aircraft taxiways
Helipads
Shared driveways
Suds Source Control areas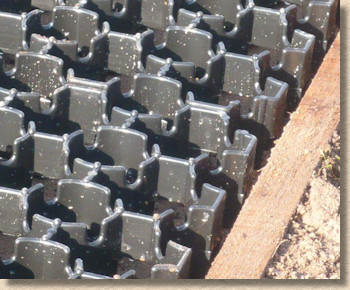 Key properties:
Load Bearing capacity of up to 400 t/m²
Static axle loads of up to 60 kN
18 ground spikes per paver give excellent ground contact and superb shearing resistance
Designed to flex, expand and contract with temperature variations
Supplied as panels of 4 pre-connected pavers covering 1m²
24 inter-links per paver for excellent lateral stability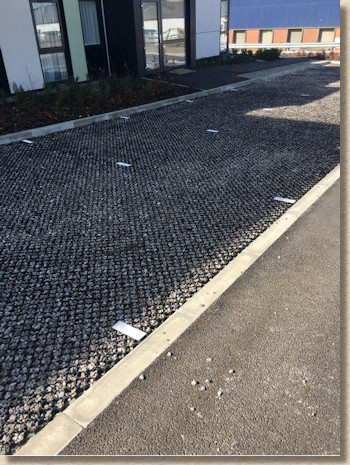 ---
Cellpave™ HD
The big 'un – a truck-grade heavy duty cell paver designed for the toughest jobs.
A real and recyclable challenger to concrete systems.
Applications:
HGV and Coach parking
Emergency access routes
Highway Verge Reinforcement
FLT loading/unloading yards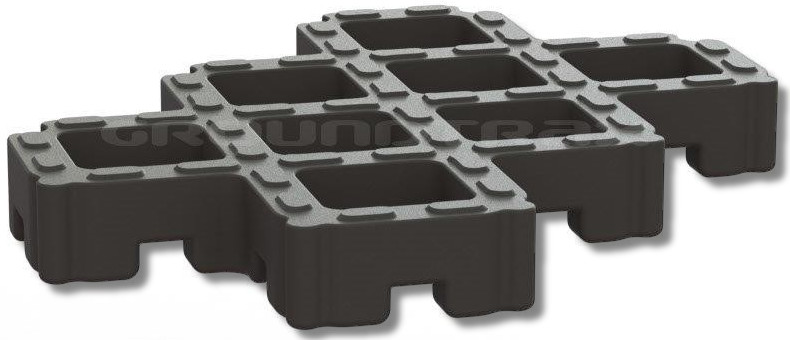 Key properties:
UK Made from 100% recycled post-industrial polymers
Chunky 600x400x75mm pavers
Wall thickness of 35mm
Cell dimensions of 104x104mm
Neutral dark grey colour
Ideal for temporary site compounds and contractors' yards
Endlessly re-usable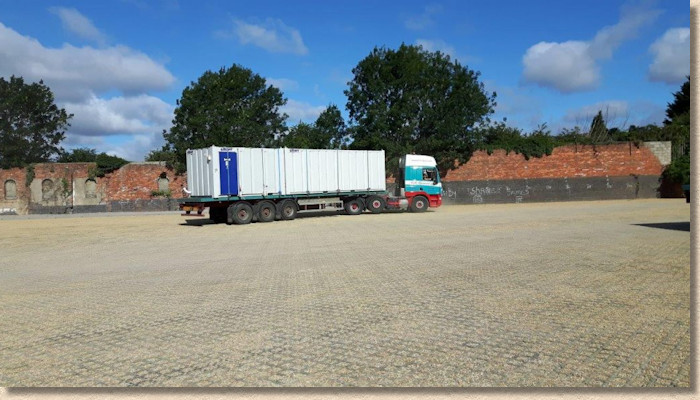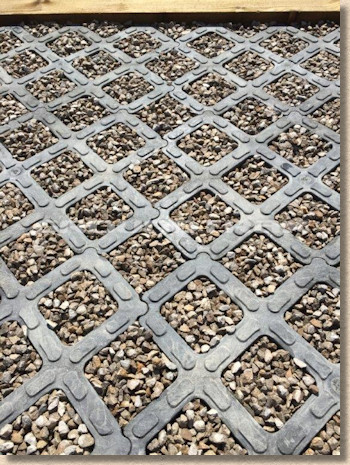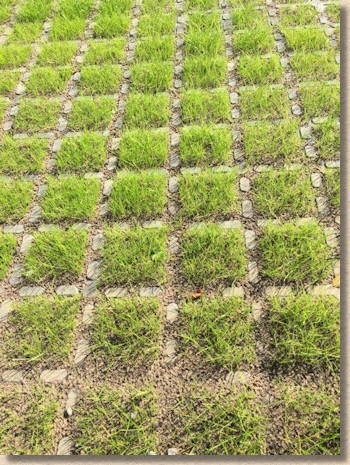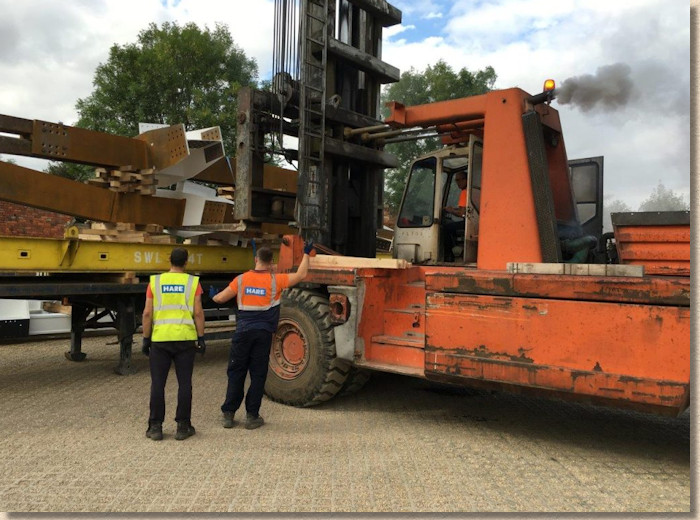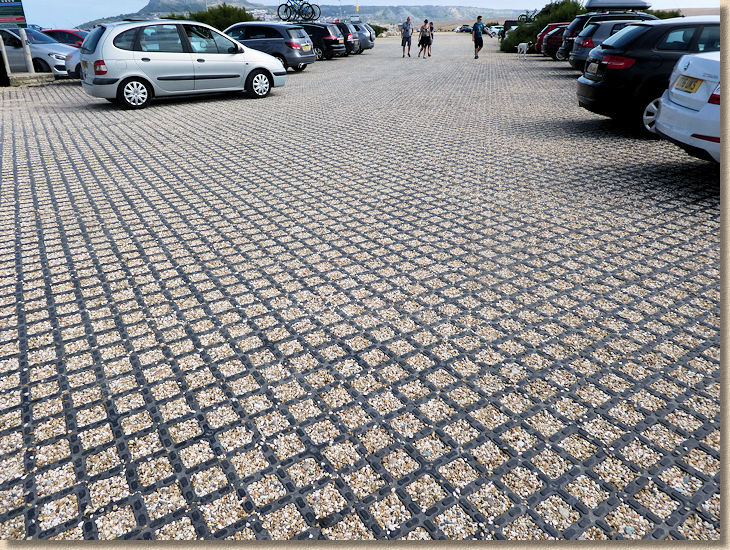 Typical Build-up:
The key to success with all cell pavers comes from the sub-layers, particularly the construction of a sound and reliable sub-base . On many applications, this will incorporate geo-textiles and/or geo-grids , but the full specification for any given project is usually determined on a case-by-case basis.
GroundTrax provide a technical assistance service to help ensure the sub-layers are adequate for any given application - contact details are given below.
However, the cross-section drawing below gives a 'typical' build-up that should help aid understanding of how a cell paver pavement is actually constructed.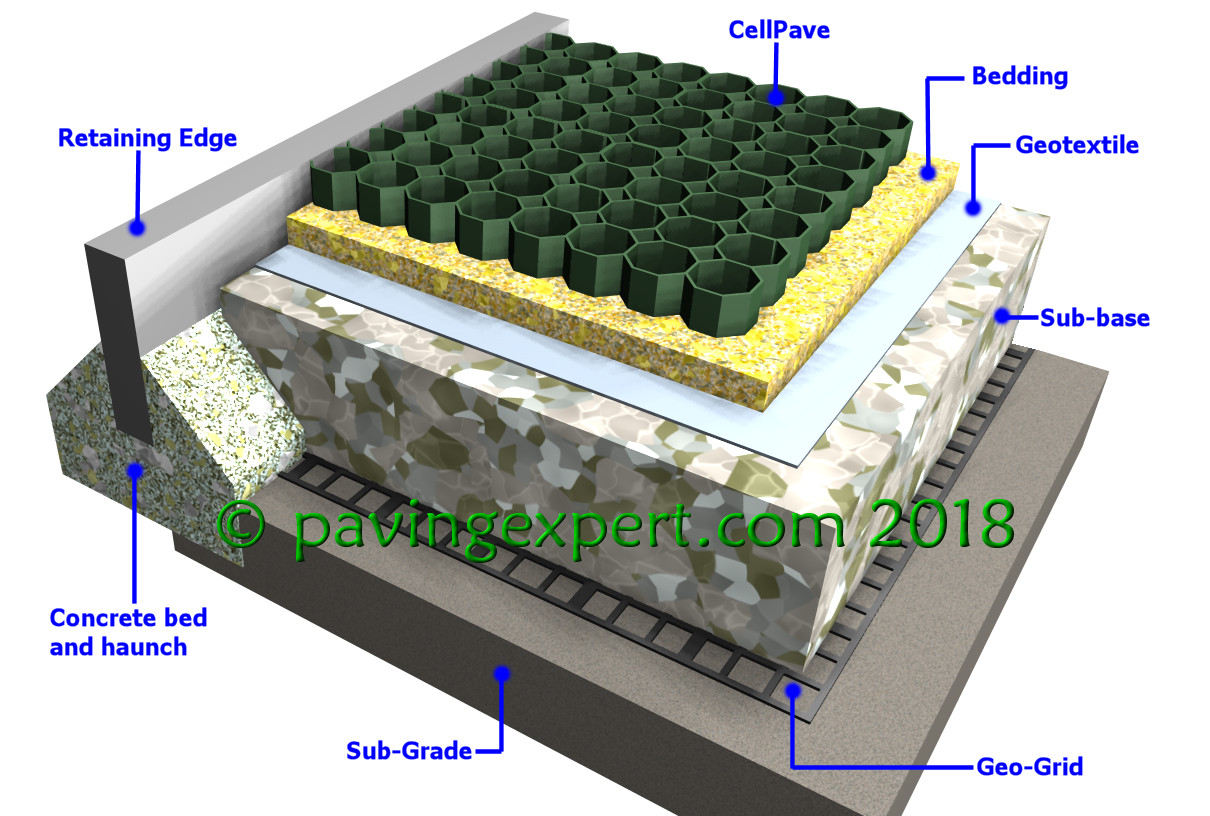 Contact GroundTrax:


GroundTrax Sytstems Ltd.
Station Yard,
Ripley,
Harrogate,
North Yorkshire
HG3 3BA


Tel: +44 (0) 3456 800 008