New boss at Brett Landscaping
In an industry renowned for its inability to keep anything secret for longer than it takes a concrete block to cure, the fact that Brett Landscaping managed to suppress the identity of their new Managing Director for as long as they did without it becoming common knowledge has to be regarded as something of a triumph for all concerned.
Yes, there were whispers about possibles and maybes, but no-one, at least as far as I knew, was making 100% confident statements as to the actual name. However, all guesswork was rendered unnecessary on Friday last when the legend that is Alan Smith was unveiled as the man to lead Brett Landscaping into its bright new future.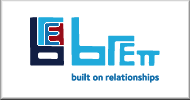 Alan takes the helm, officially, in a couple of weeks on March 1st, and replaces the previous incumbent, Chris Droogan, who spent three years with the company which saw them establish a genuine presence beyond their south-east England stronghold.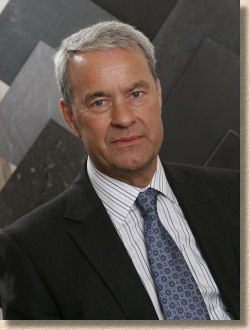 It's a challenging time for Brett Landscaping, and for everyone else in the paving manufacturing industry, but can anyone think of a person better suited to the task than Alan Smith? In a building materials career said to span three decades, he spent an incredible seven years with Aggregate Industries and was instrumental in turning Bradstone into a force to be reckoned with, followed by a spell steadying the ship at a troubled Welsh Slate in North-West Wales, which saw the company haul itself off the rocks of financial uncertainty and become a credible, respected producer of native stone and roofing materials once again.
Young Bill Brett, Chairman of the Brett Group of which Brett Landscaping is an integral part said,
"Alan joins at an important and exciting time for Brett Landscaping. The company has spent several years refining its offer and now has a superior product range backed with outstanding customer support, which with our leading ethical and sustainability credentials underpins us as the UK's most innovative and forward looking suppliers of hard landscaping.
Alan's track record of actively leading from the front, matched with his experience and market insight, make him the ideal candidate to take Brett Landscaping forwards. He will be supported by a team of passionate, customer-focussed staff."
In an exposition of classic PR gobbledegook, Bill is said to be planning on working closely with Alan when he takes over the position in order to provide continuity and ensure delivery of the business's commitments for 2012 and 2013.
Alan will be based at Brett Landscaping's Head Office in Barrow-upon-Soar in Leicestershire and I, for one, look forward to seeing what changes he will be making to the company. Congratulation Alan, and best wishes for the future.