Bradstone Briefing
Three items of news from leading paving and hard-landscaping manufactuer, Bradstone . The first involves an interesting 'partnership' between Bradstone, telly gardener and sometime heartthrob (according to my missus), Chris Beardshaw and the RHS, while, on a more everyday scale, the company have also been helping out allotment holders in Kent. Finally, news of a tie-up with a merchant based in the English midlands.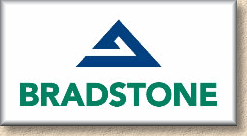 The Chris Beardshaw Scholarship
Bradstone have agreed to support a unique mentoring scholarship with award-winning gardener and journalist Chris Beardshaw until 2012.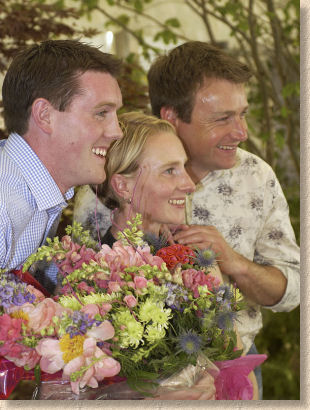 Twelve up-and-coming garden designers were on the first shortlist for the scheme with each required to create a display garden for the Malvern Spring Gardening Show 2008 which took place in early May. The competitors were then required to explain their designs to a judging panel consisting of Chris Beardshaw, Ian Wright from Bradstone and RHS Head of Shows Development Bob Sweet.
Eventually, the first ever winner was announced as young designer Lindsay Anglin, who now looks forward to a 12-month vocational apprenticeship with Chris, culminating in a recognised RHS qualification. In addition, she will gain advice from Bradstone on setting up, running and marketing a business aimed at helping her to succeed in the exciting but tough world of landscape design.
She will also create a show garden for the Malvern Autumn Show as a mid-term test and face the ultimate challenge to build a small garden at the prestigious Chelsea Flower Show in May 2009, when Chris will step down from the panel and work side by side with his protégé.
Chris said:
"We are all very excited by this new project, which as far as we know is a first on the gardening show circuit. It is important to keep shows vibrant and interesting to visitors, so we need to foster professional skills and attitudes in gardeners from an early age. It is not a short-term gimmick, or a one-off scheme, but a real opportunity to introduce more competition, and ultimately more display gardens, to the Malvern Show, and a 'hand of help' to one individual with flair and determination to develop as a designer and build up a career."
Marketing supremo Ian said:
"It's exciting to be involved in something so innovative and at such a grass roots level within the landscaping community. We're really optimistic that we have unearthed someone with real energy and passion in Lindsay and with Chris will give her 12 months of undivided attention to turn her into a true professional."
For more information about the scholarship, visit the Malvern Spring Gardening Show website
Allot of help
Meanwhile, at the more hands-on end of horticulturalism, Bradstone has handed over paving, edging and aggregates to help give Lydd Allotment Association a makeover. Thanks to the donation, the committee has been able to build raised beds for the community to enjoy, as well as an open air classroom, a ramp and viewing platform over looking a large pond.
Sylvia Oiller from the association says: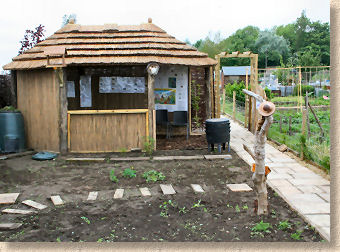 "This donation has meant we've been able to create a great resource for the whole community to enjoy."
Old pal Ian Wright says:
"Supporting the grass roots gardener is important to us and this was a good project for us to be involved in."
My dandelions-and-grass-roots garden could do with a nice new circular patio, if you're listenining, Ian
Just showing off
On the commercial scene, Bradstone has teamed up with East Midlands Builders' Merchant EH Smith to create what is said to be a stunning display area at the stockists' Leicester branch. Aimed at attracting additional trade and DIY customers, the display hopes to encourage customers to spend time considering the right product and visualising it in their own garden setting.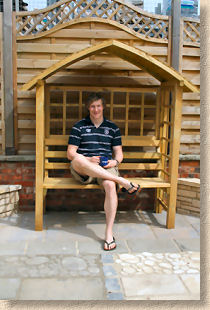 Busy man Ian Wright, says:
"It is important that we work closely with our stockists and help them find new ways to increase their customer base and create a buzz around the outlet. Displays work well for both trade and the consumer. We find that trade customers tend to refer their clients to the yard to see the product and make a sensible purchasing decision."
Paul Whetton from EH Smith says:
"We have a strong relationship with Bradstone so, when the opportunity to work with them to develop the new display area arose, we jumped at it. Having such an extensive range on show is great for our customers and we look forward to reaping the benefits."