The Garden is now in Store
There's a new, customer friendly way to buy everything needed for the gardenscape, and it's all under one roof.
The Garden Studio aims to offer all that is best in hard-landscaping for the garden, and to combine the relaxed and welcoming atmosphere of the garden centre with the depth of knowledge, the range of stock, and the sensible pricing more normally expected in a Builders' Merchant. So, whether it's flags or block pavers, fence panels or patio heaters, chairs, tables or the very latest thing in lighting, the Garden Studio wants to bring it all into the reach of everyone.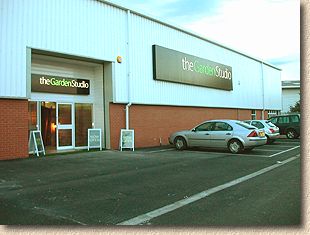 The first store has flung wide its doors on Hawley's Lane in the thriving metropolis that is Warrington, with new sites scheduled for other leafy parts of Cheshire and the north-west of England in the new year, but in the longer term, there's no reason why the idea shouldn't take off in less enlightened areas, and it could even prove to be popular in Lower Britain!
The Warrington store features an intriguing entrance via a backless summerhouse, from where a sinuous garden path wends its way through various intimate stagings, with themes such as "Traditional", "Chic" and "Hi-tech". A variety of paving materials form the pathway while walls and fences, railings, roofs and wrought iron form sideshows to better display design ideas and select materials. It's a cornucopia of hardscaping, and it's only on reflection that one realises the sheer number of products and possibilities.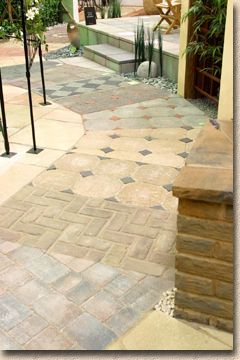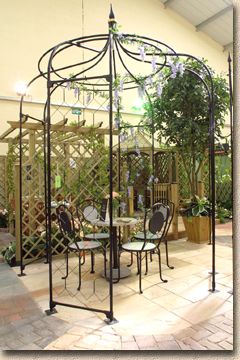 The Garden Studio is a valuable resource for homeowners and contractors alike. The homeowner has a safe and dry shopping experience and can search for the exact look and style required, while the contractor has a free display area to which clients can be referred when they need re-assurance that the paving they've selected from a catalogue really is the ideal choice for their project.
The Warrington outlet has a total floor area of around 4,000m² and stocks paving from Westminster Stone, Bradstone and Charcon, Marshalls, Pavestone and clay pavers from Baggeridge. The Garden Studio is located alongside the main A49, barely 5 minutes from Junction 9 on the M62 on the north side of the town, so it's easy to find and well worth a visit.
"The Garden Studio is an innovative and refreshing approach to retailing landscaping, garden lighting and leisure products. We offer a complete landscaping service from initial design right through to final installation and a range of over 8,000 products to choose from. Our first store on Hawleys Lane, Warrington offers inspirational garden displays for the general public to browse around."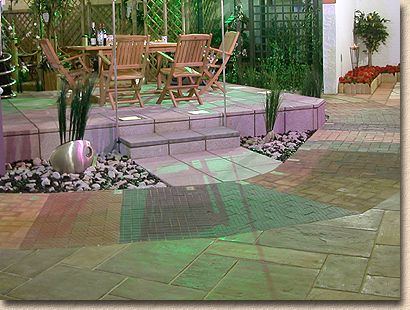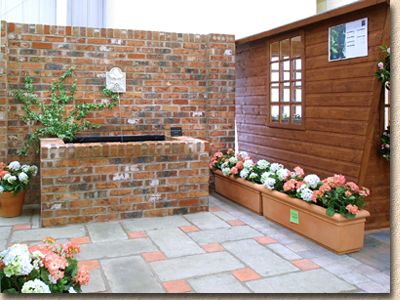 "The second part of The Garden Studio involves working directly with local designers, landscapers and housebuilders, providing excellent customer service along with the best prices around, trade accounts and free delivery. We supply products from all major gardening suppliers as well as smaller, more specialist companies.
The concept is completely new to the landscaping sector and we have ambitious plans for additional sites in the coming years."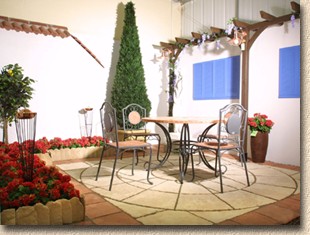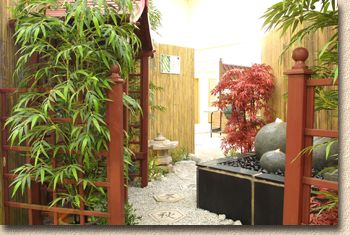 For more information, you can call the Garden Studio on 01925 423793 or just drop in when you've an hour or two to spare. They're open 9am until 6pm from Monday to Friday, with a late night on Thursdays until 8pm, and on Sundays they will be open from a very leisurely 11am until 5pm.
Alternatively, have a nosey at their website - www.thegardenstudio.com