The men in white suits?
If you've ever seen the clasic Alec Guinness Film, " The Man in a White Suit ", the following should stir interesting memories.
R2 Paving Solutions is a newly formed hard landscaping supply company. Richard Williams and Richard Featley were both senior managers at one of the largest hard landscaping manufacturers in the UK, but decided to go their own way because they believed they could offer customers what they deemed to be seriously lacking within the industry:

Excellent service
Superior quality and innovative products
Personal interest in clients' business
So, they formed RS Paving Solutions and developed a partnership with German manufacturer, Hansebeton , who have manufactured concrete paving for over 80 years . Hansebeton stated aim is to produce high quality products with an impressive range of colours and finishes and they claim to be the first European hard landscaping manufacturer to manufacture in a "climate neutral" manner.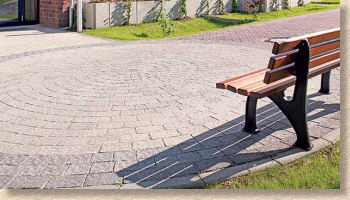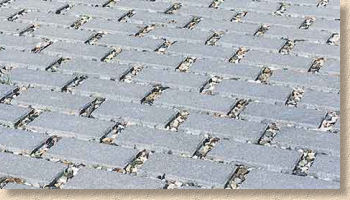 Another first is their European patented Hanseclean Double Plus® coating system. Unlike other protective sealants, this is not a post-applied technology, daubed onto the paving following installation: the coating is applied directly to the newly-manufactured pavers by state of the art machinery. The concrete products to which the coating is applied are specially prepared for the process, relying on a modified concrete mix. The blocks or flags need to be completely free from moisture prior to application and so they endure a time-consuming drying process which heats and cools the product until no moisture remains. Any moisture present would result in impossible-to-remove efflorescence forming beneath the coating but this problem is totally eliminated with the system ued by Hansebeton.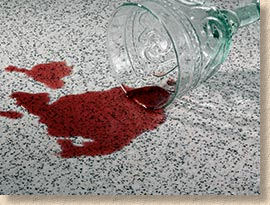 Once dry, the pavers can be coated, with two coats applied and UV-stabilised as part of the same process. The result is said to be an extremely high quality paving that is colour fast and also resistant to both stains and chewing gum adhesion. This is claimed to reduce the frequency and cost of street cleaning, with the paving retaining its good looks for many years instead of just a few weeks. The technology claims a number of environmental advantages including reduced water and power usage, elimination of harsh chemicals from the manufacturing process and "climate neutral" production.
R2 are also agents for Scankerb , a product briefly mentioned on this site following last year's Civils 07 show. Scankerb is an innovative "stick-on" concrete kerb that has been used in the UK for some years but which R2 Paving Solutions believe has not previously been targeted at the right market. Scankerb has Highways Agency approval and has been used on the Pink Elephant car park at Heathrow, as well as being utilised by some local authorities. Car park sites offer an ideal usage for the kerb but it is also a viable option for additional safety on cycle routes, where easy-to-install Scankerb provides the cyclist with added protection from vehicles accidentally crossing painted cycle lane markings.
Scankerb claims many advantages over traditional kerb installation;
No heavy machinery required
Less noise and dust contamination
No excavation
No heavy lifting gear required-standard kerbs are all under 25kg
Quick and easy to install-up to 200 lin mts per day by 2 man team
Reusable and therefore an extremely sustainable product
Reduced installation time reduces traffic and pedestrian disruption
Cost effective in comparison to standard kerb installation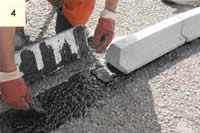 The two Richards are keen to point out that the products they offer are available throughout the UK (no mention of Ireland) and you can find more information on the R2 website , which includes full contact details for the company.