Forest Pennant to provide stone for Worcester Library
Gloucestershire based Forest Pennant is to supply its Royal Forest Pennant Sandstone for the construction of a new £60 million integrated public and university library, known as 'The Hive', in Worcester. Expected to be a new landmark attraction for the 1 million plus visitors descending on Worcester each year, the new development is a partnership between Worcestershire County Council, the University of Worcester and Worcester City Council, supported by main contractors, Galliford Try. The Hive is due for completion in January 2012, with the opening planned for July 2012.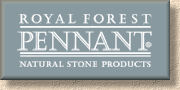 Working with lead architects, Feilden Clegg Bradley Studios and landscape architects, Grant Associates, Forest Pennant will supply strip cladding, external masonry and coping for the innovative 'island' site - a 7.5m high, five-sided tapering structure housing an outdoor children's library and reading room. The stone specialist will also be supplying cladding for the library itself. Most importantly, of course, a complete package of hard landscaping products, including paving setts and steps, will then provide what is described as " a harmonious and complementary finish between the vertical and horizontal lines and features ". I think that means it will look bonzer!
Simon Courtney, project manager for lead contractor Galliford Try, said:
"An iconic development like the Hive in Worcester requires top quality materials and we have been delighted to source such a product locally through Forest Pennant."
Royal Forest Pennant sandstone was selected due to its versatility and so-called "future-proof qualities", such as:
It is processed using 'green electricity' produced by the company's micro hydro generation turbine (as featured on this website back in 2009 )
It is a native, British natural stone
It is sourced within 50 miles of the new development.
Sustainability is one of ten key values attributed to The Hive. The project team is also working towards an excellent rating from BREEAM on completion.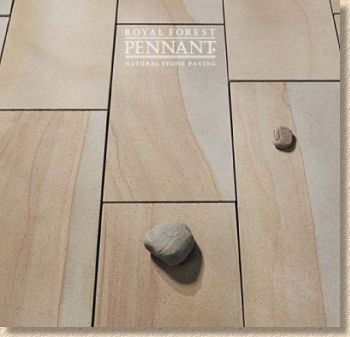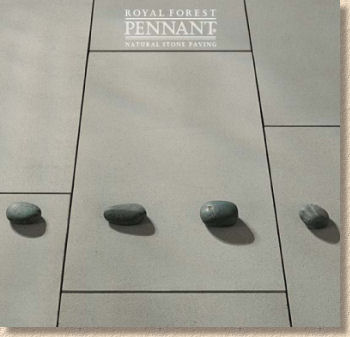 The company reckons that Forest Pennant secured this contract on the basis of its skill and expert knowledge and their ability to offer a competitive and multi-faceted building product solution, for both vertical and horizontal surfaces.
Royal Forest Pennant Natural Stone is a unique source of carboniferous pennant sandstone that is quarried and sawn in Gloucestershire, it has naturally hard wearing properties with exceptional whole life costs. It boasts a stunning mix of colours and is available with various finishes to create a number of beautiful effects.
In addition to the full range of hard landscaping products, the company also produces steps, copings, tactile and corduroy paving, along with building stone and bespoke architectural masonry.
Pennant paving stone is available in standard gauge widths and is typically supplied in a 50mm thickness but other sizes and thicknesses are available. Kerbs, ancillaries and walling stone are also available. The company has a high sawing capacity, and is able to quickly accommodate large orders.