Introduction:
Star Uretech are a manufacturer of binders and coatings for use in decorative aggregate bonding applications, such as domestic driveways, car parks, decorative hard landscaping and tree-pits.
As an alternative to more traditional forms of surfacing, such as block paving, decorative surfacing resins are becoming more common in construction due to its low maintenance, hard wearing and highly durable properties, as well as being aesthetically pleasing with near limitless design possibilities.
Decorative Resin Surfacing Systems
The resin surfacing is applied over the top of an existing substrate; typically this will be a single base with little or no joins to ensure the strength of the surface.
There are two types of resin surfacing systems:
Resin Bound Surfacing: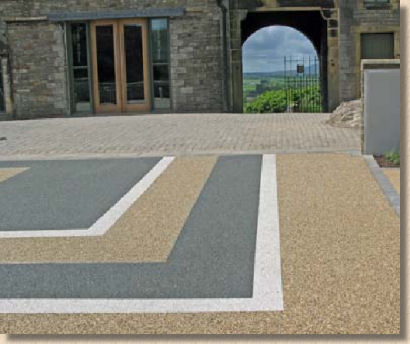 Consists of a resin that is mixed with a decorative aggregate to fully coat each particle creating a SUDS compliant, non-yellowing, highly durable surface.
Resin Bonded Surfacing:
A 'coat and scatter' system where the resin is applied directly to the substrate and broadcast with aggregate. This results in a high friction surface that can be coloured to create unique, long lasting designs.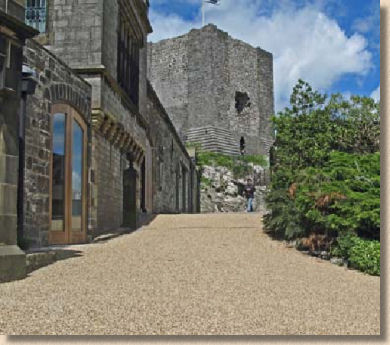 These systems give the appearance of loose aggregate, but without the problems associated, such as spread of aggregate particles onto nearby spaces, rutting from traffic or a build-up of partially buried and trapped rubbish.
The TekGrip Range
Resin Surfacing Products
Resin Bound Surfacing: TekGrip® DPB
TekGrip® DPB is a liquid, polyurethane system specially formulated for use in pebble binding applications where the product is mixed with aggregate and then laid as a screed over a load bearing substrate. It's highly aesthetic, non-yellowing appearance makes it an ideal surfacing for garden paths, driveways, public footpaths and even cityscape projects. Due to the products porosity is often used in SUDs compliant landscaping features such as tree-pits.

Key features of TekGrip® DPB:
Long lasting, resilient and highly durable
Completely non-yellowing
5°C to 30°C application window
SUDS compliant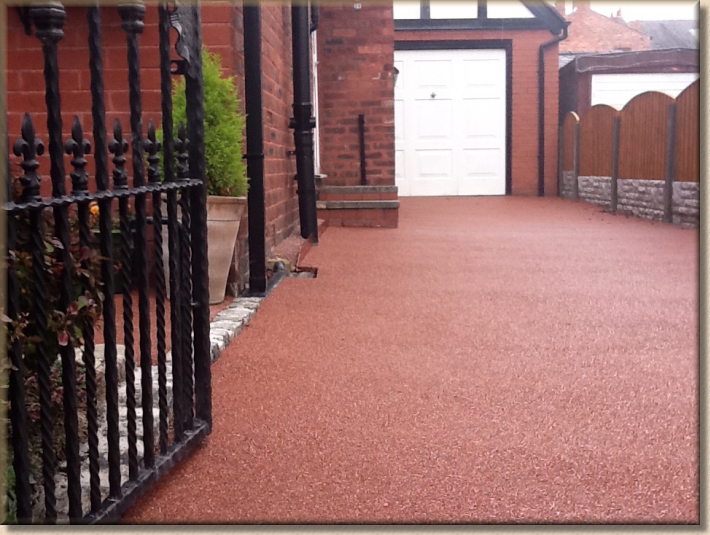 Resin Bonded Surfacing: TekGrip DSR
TekGrip DSR is a high performance, liquid, polyurea system specially formulated for professional applicators and is ideally suited for applications that require a decorative appearance combined with very high performance.

Key features of TekGrip DSR:
Long lasting and highly durable
Cost effective alternative to bound surfacing
BBA HAPAS approved
Passes Type 1 Scuffing test
Resin Bonded Surfacing: TekGrip DFX
TekGrip DFX is a flexible, bonded system specially formulated for applications in which substrate movement could produce reflective cracking in more rigid decorative surfacing products and is ideally suited for applications where the substrate quality fails to conform to BSEN 13108 or is unknown.

Key features of TekGrip DFX:
Long lasting and highly durable
Cost effective
Flexible & crack resistant
Passes Type 2 Scuffing test
Resin Bonded Surfacing: TekGrip DD2
TekGrip DD2 is a bonded system specially formulated for warm weather applications in which the increased temperature of both the substrate and selected aggregate could speed up the cure time of other decorative surfacing resins and result in system failure. TekGrip DD2 has been designed specifically for warm weather applications however. The reduced speed of cure means it is also ideally suited for inexperienced applicators.
Key features of TekGrip DD2:
Long lasting and highly durable
Cost effective
10°C to 35°C application
Passes Type 1 Scuffing test
Fail to prepare: Prepare to fail!
RTFM! Following instruction is key to success
Mark Almond is General Manager of Star Uretech, manufacturer of the TekGrip® range of decorative resins, and in this comment piece, he considers the importance of customers checking the installers credentials, installers being trained and strictly following the installation instructions.
While the use of resin bonded and resin bound surfacing has grown enormously over recent years, so has the number of suppliers and installers, which has created a much more competitive market. In such an environment, reputation is paramount, so no-one, not the supplier, not the installer and certainly not the customer, wants a project to go wrong and possibly result in expensive remedial work.
Three common causes of project failure are:
Cutting corners during preparation and installation
Unskilled Installers not following the product specific instructions
Low quality resins and aggregates
When asked about how customers and installers can avoid problems Mark said,
"The main cause of failure in resin bound surfacing is poor application by installers lacking the required training and skill-set. I urge anyone thinking of having a resin bound or bonded surface installed to check that the installer is either an approved contractor or has training records from the resin supplier and a history of successful applications. I cannot emphasise enough the importance of applicators being trained in the use of their chosen resin system and following the suppliers specifications."
With so many installers and resin systems currently on the market it can be difficult to identify the correct options and Mark was asked how customers can avoid any pitfalls.
"There are several types of resin systems available and to ensure that an installer is using a suitable decorative system customers should always request that the installer provides them with the resins technical data sheet. This document will state the type of substrate on which the resin has been developed for use, whether or not it is a non-yellowing system and also installation conditions. Some cheaper systems will yellow and discolour, are liable to cracking and may only last for a few years and these are what both the customer and installer should be avoiding. If you have any doubts at all then simply ask the installer which resin he uses and contact the manufacturer. They will be able to confirm both the suitability of the resin and installer. Aggregate selection is also important and I would only recommend the use of aggregates supplied by the resin manufacturer or a trusted decorative aggregate supplier such as Derbyshire Aggregates or Long Rake Spar. "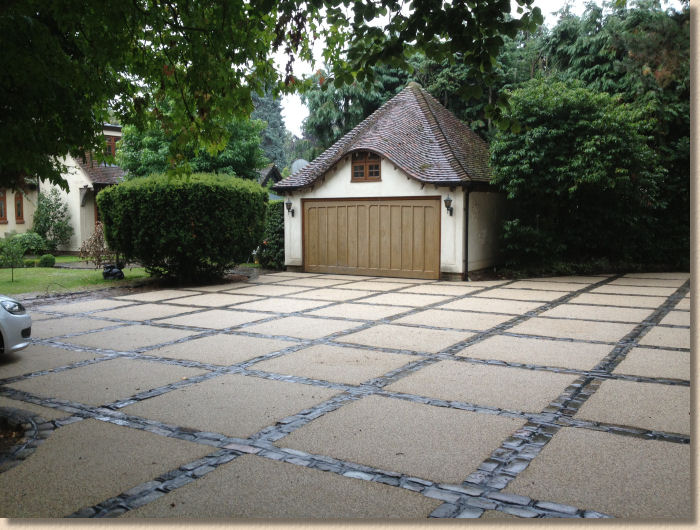 Mark continued,
"As with any industry, there are both good and bad manufacturers, suppliers and installers. Manufacturers such as

Star Uretech

are always happy to answer any questions regarding the quality of both products and installers. Whilst resin manufacturers cannot control the supply chain they can recommend trusted contractors whom have received training and have a history of providing excellent workmanship. If an installer is unwilling or unable to provide any form of accreditation from the resin supplier then my recommendation would be to find an alternative, trusted installer."
In conclusion, before anyone commits to a decorative resin application they should ensure that the installer is using a suitable product (Ask to see the products technical data sheet) and the installer has been trained by the manufacturer (Ask to see their training records).
Star Uretech provide a full and free resource of technical information to help both customers and installers including application guides, technical data sheets, demonstration videos and on-site technical assistance where necessary.
Further resources:
Further information on surfacing products and services from
Star Uretech
are available from their website
Tel: 01254 663444