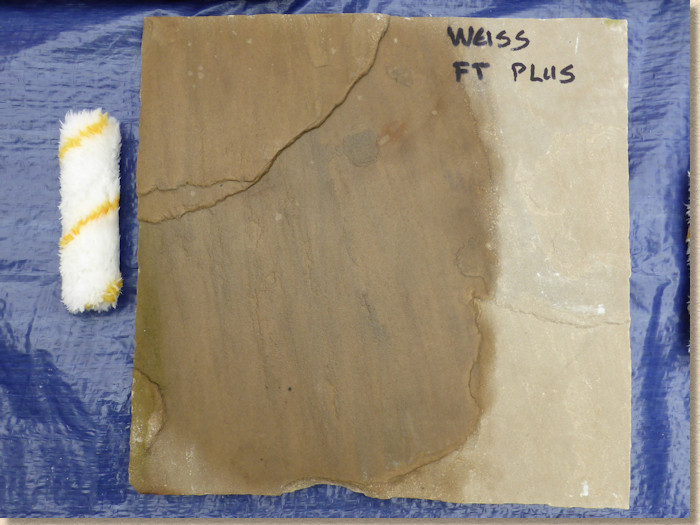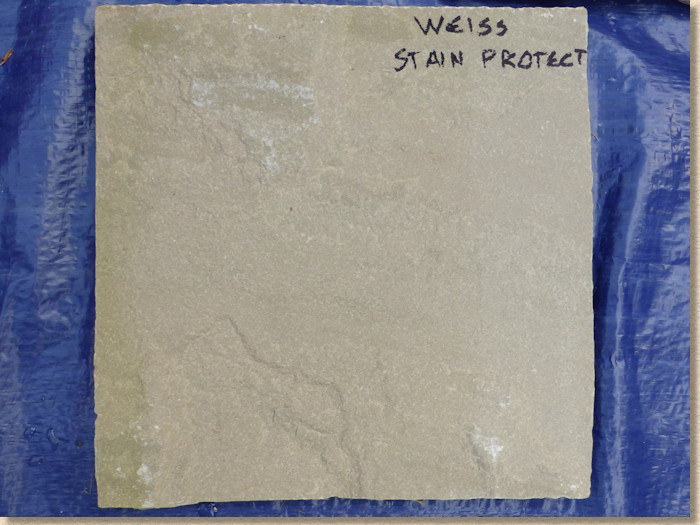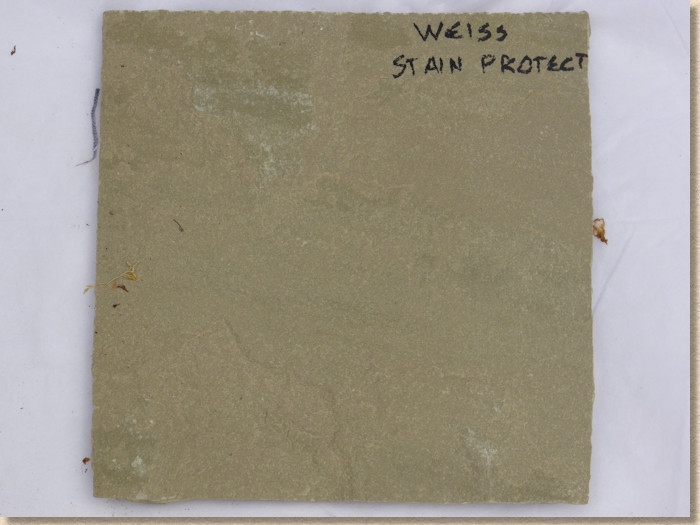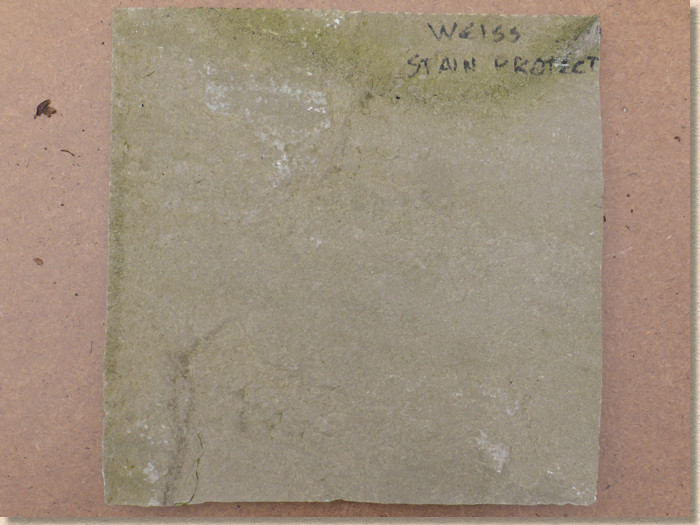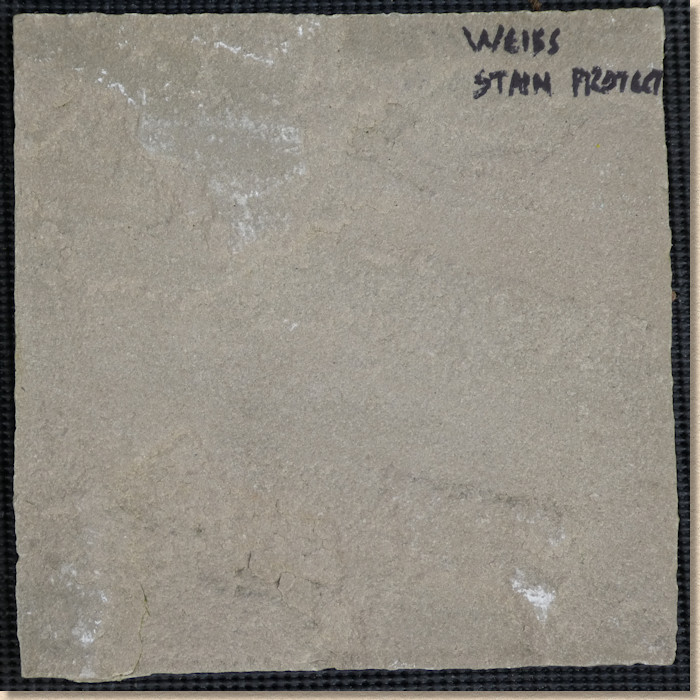 Summary:
1st coat: Medium viscosity clear liquid with vinegar odour. Needs to be pushed around to cover substrate
2nd coat: Would not adhere. Didn't take
The algae of Spring disappeared over the summer and other than that, there's no sign at all of the sealant. Completely undetectable.
This is one of the few water-based sealants, so visual enhancement was never likely, but how will it cope with the stains?
Stain Trials: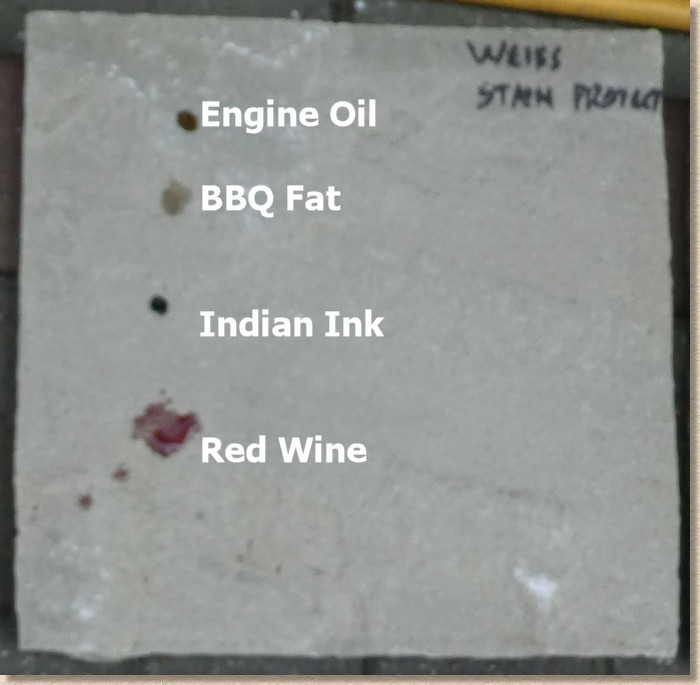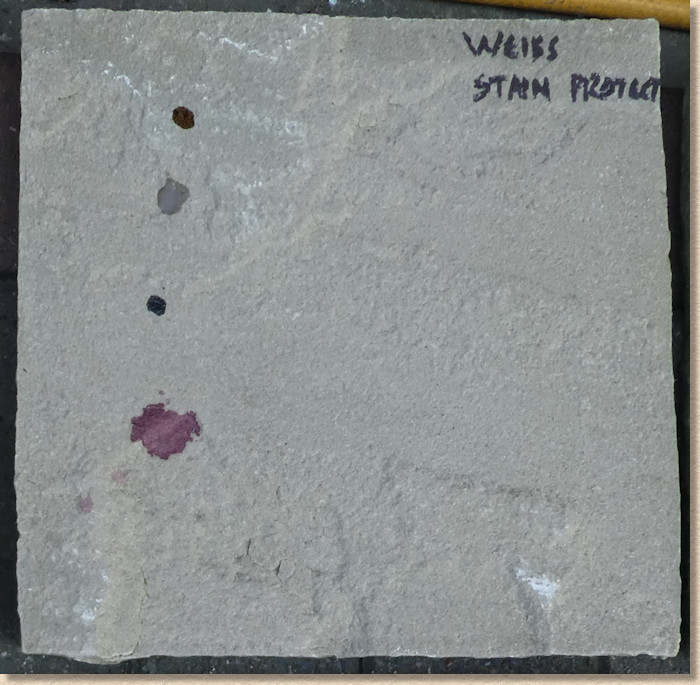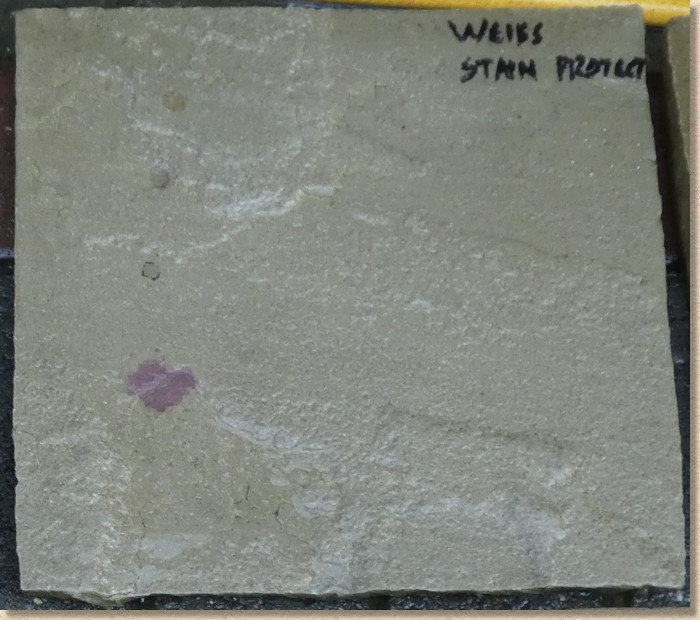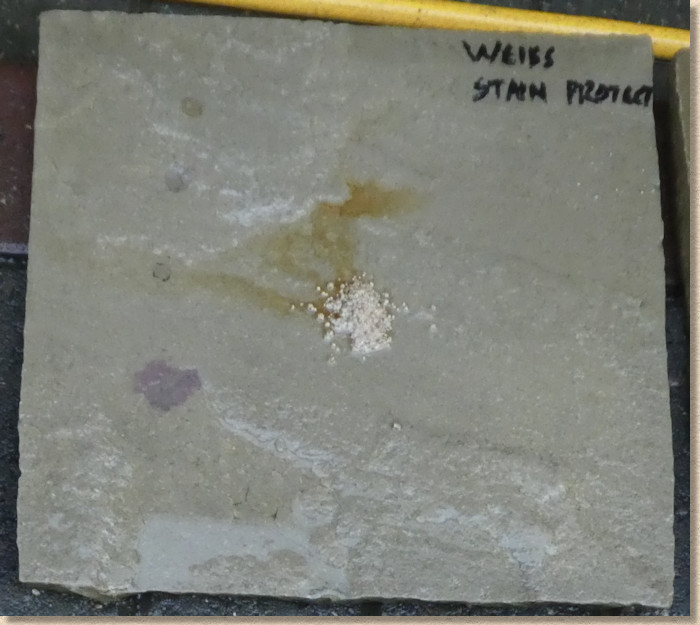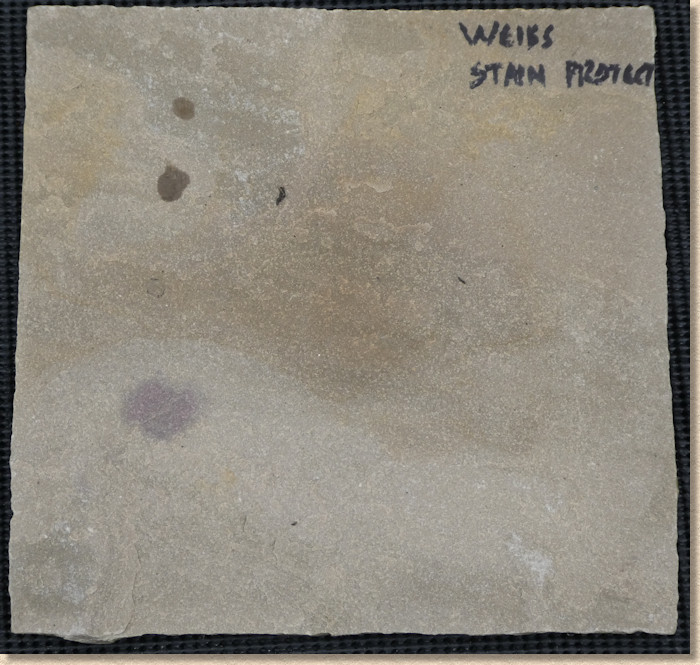 Comments:
Yet another shock result. This is a product that's widely used on commercial projects, yet it seems to have offered almost nothing in terms of stain protection.
The best that can be said is that the ink washed away, almost.
A very surprising and disappointing result.
Note: Any apparent variation in colour of the flagstone is due solely to changes in the condition of the natural daylight at the time the photograph was taken.
Other than cropping to exclude extraneous background and adding a drop shadow to the cropped image, there has been NO post-processing of the original photographs.
Supplier:
Weiss Stain Protect is available from: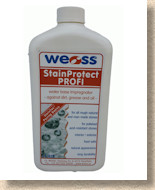 Advanced HD | Advanced Stone Seal | Dry Treat Intensifia | Dry Treat Metacreme Dry Treat Stain Proof | Dry Treat Stain Proof v2 | Easy Seal Col Enh | Easy Seal Ultimate Funcosil OFS | Hanafin Finisha | K-Seal | Larsen | Lithofin Col Int | Lithofin Stain Stop Eco Lithofin Stain Stop Plus | LTP Col Enh | LTP Nat Fin | LTP Matt | Pavetuf | Resiblock Indian Romex Col Enh | Vulcaseal 277 | Vulcaseal 286 | Weiss FT Plus | Weiss Stain Protect