Introduction:
A subsequent page looks at the preparation and installation of a resin bound surface.
As described on the Resin Intro page , resin bound aggregates use the resin to 'glue together' the individual aggregates and to bond the lot to the substrate, which is usually bitmac or concrete. The resin hardens in next to no time and you have a hard-wearing surface that can take foot or vehicular traffic the same day.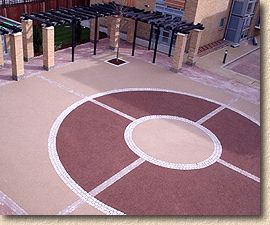 The methods and materials shown on this page have been provided by SureSet UK Ltd , one of the country's leading Resin Bound Surfacing specialists. SureSet can supply all the materials necessary for this type of project, as well as having their own in-house crews of highly skilled craftsmen to undertake contracts for private, civil and commercial projects the length and breadth of the nation.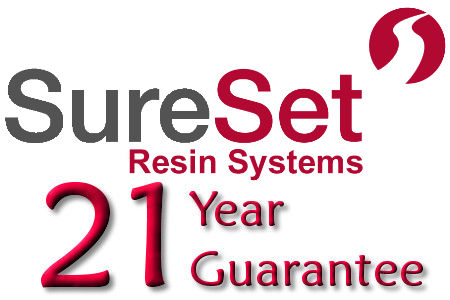 SureSet are now offering a no-nonsense 21 year guarantee on all its installations, covering:
Loose Stones
Oil Damage
Colour Change
Cracking
UV Degradation
Frost Damage
Workmanship
Sureset now have full BBA recognition - it doesn't get any better!
More information on the range of specially selected aggregates, the resins, tools and their contracting services can be found on the SureSet website .
Advantages
A resin bound wearing course offers a number of advantages:
There are no loose stones - the decorative aggregate can't be scattered or kicked about. It's firmly and permanently bound
It's a full-thickness system, minimum 12mm thick and can be considerably thicker depending on aggregate size and application
It has a long lifespan as the resin and the aggregates are specially selected for durability
It can be laid very quickly - a 2 man gang can lay 30m² or more per hour and, with good weather conditions, a gang of 5 men would expect to cover 250m² in a single day
It can be used to overlay existing 'tired-looking' surfaces
Unique designs, logos and patterns are easily incorporated
There's a huge choice of aggregates available including rounded or crushed stone and tumbled coloured glass. Aggregates can be 'blended' to produce a particular shade or tone as required
The finished surface is UV stable and is not affected by oil or fuel spillages
Once set, the wearing course exhibits some flexibility enabling it to resist cracking
It's wheelchair friendly, making it ideal for DDA schemes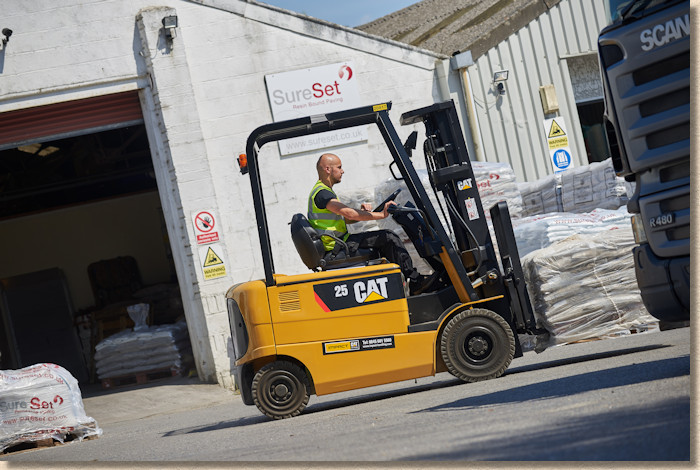 Uses & Applications:
SureSet resin bound wearing courses can be used for all kinds of surfacing projects
Driveways
Access Roads
Car Parks
Pedestrian areas
Plazas, Atriums and other amenity areas
Cycleways and Footpaths
Tree Pits
Schools
Pool surrounds
Patios, Terraces and Roof Gardens
Show Rooms and Display areas
Internal Floors
A range of options...
SureSet Surfacing offers a wide range of possible uses, and consequently, there are a number of different construction specifications. The typical construction for, say, a pedestrian only footway will not require as much "build-up" as that for a vehicular area. Tree pit installations will require specific aggregates to ensure a porous surface while internal flooring might use a very small aggregate.
In all cases, the SureSet Technical Department can offer full advice on construction detail and suggest most suitable 'Build-Ups" for any application.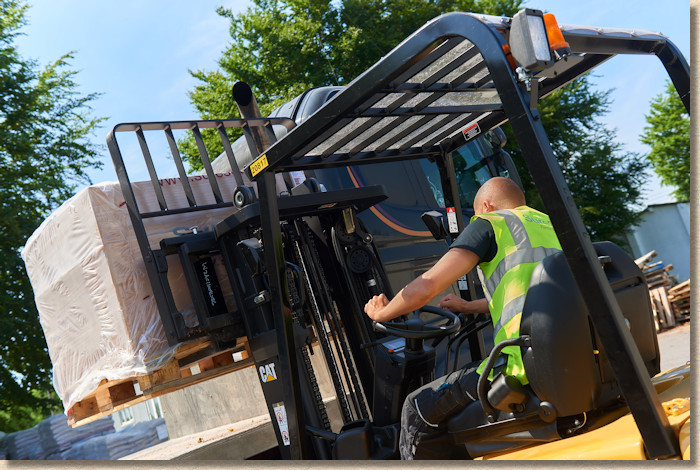 See how SureSet Resin Bound Surfacing is installed on this page
A Designer's Dream
SureSet's resin bound surfacing allows intricate designs and motifs to be created within the pavement.
Small edgings, such as the aluminium units mentioned above or specially created stencils, are sometimes used to delineate areas of different colour. Each colour is individually prepared and applied, one colour at a time, until the design is completed.
The project beneath was installed using a number of custom-made stencils. A selection of colours and materials from the standard product range along with a number of bespoke mixes made especially for the project were used to create the original design. This is a great example of SureSet's unrivalled ability to bring any design to life.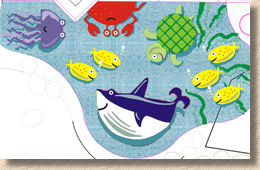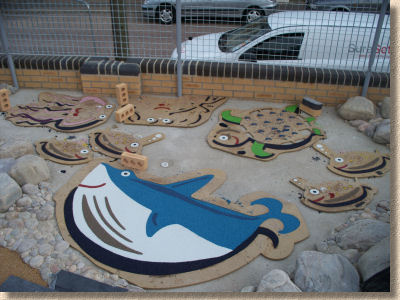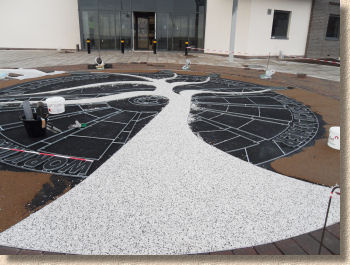 In the example shown opposite and below, an aluminium template has been used to create the outline of a complex design which was then surfaced using several different SureSet materials.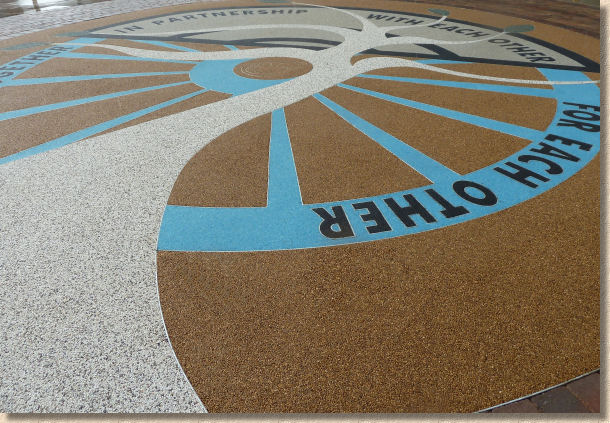 In the design to the right, the project involved creating a seating area which was to incorporate the client's logo. To achieve the colour-changing effect in the customer's design, SureSet designed a number of colour blending mixes and some colour panels were intended to be glow-in-the-dark. Stencils were used to create the design, with the paths and seating area being installed first, the stencils lifted out and the resulting voids in-filled with the contrast colours.
Two further designs - a contemporary decorative design outside a university on the left and an aesthetically simple park pathway on the right.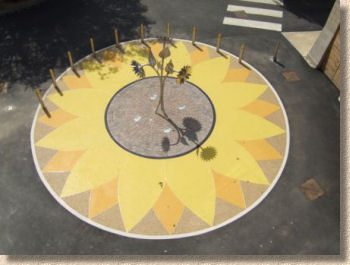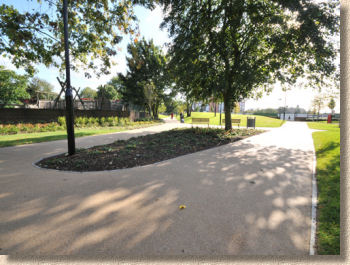 Steps invariably present a challenge on all sorts of paving and hard-landscaping projects, but the versatility of SureSet resin bound paving allows treads to be surfaced to match the other areas, whether it's a driveway, patio, pathway or courtyard.
And for the complete look, consider StepRise® , the innovative SureSet product that enables risers to be styled to perfectly complement any SureSet surface.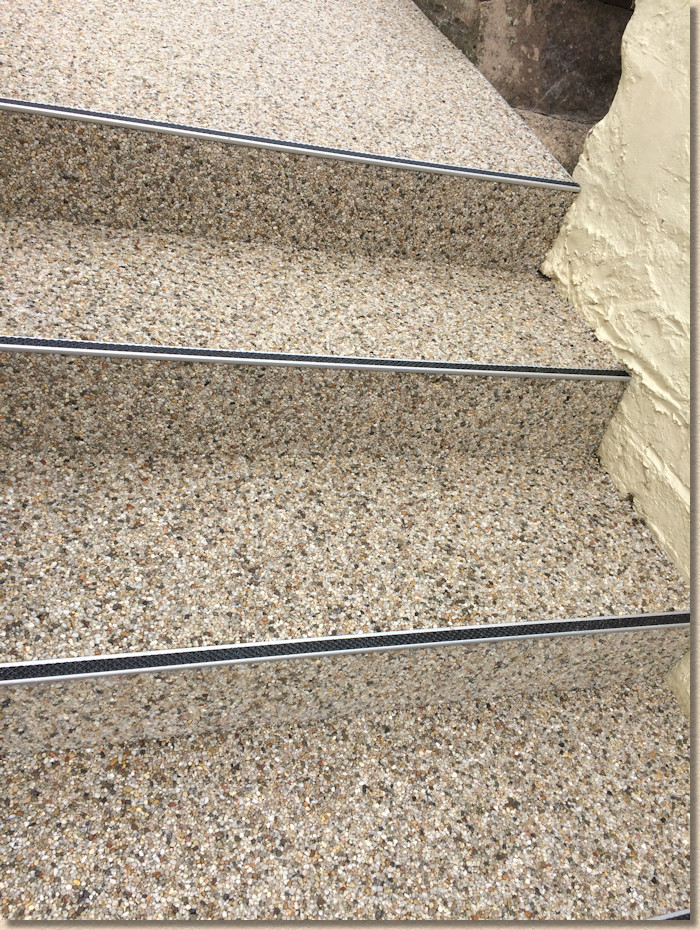 The Aggregates:
SureSet are able to offer a huge choice of aggregates, ranging from natural gravels and crushed rock, as well as recycled glass, metallic flake, glass beads and a whole lot more. New aggregates are constantly being tested and evaluated for use, and, if you have some special material in mind for your project, the Technical Team at SureSet will be delighted to consider its potential.
The images below illustrate only a small selection of the range of aggregates that area available. Contact SureSet's Technical Department for a full listing.
Natural Aggregates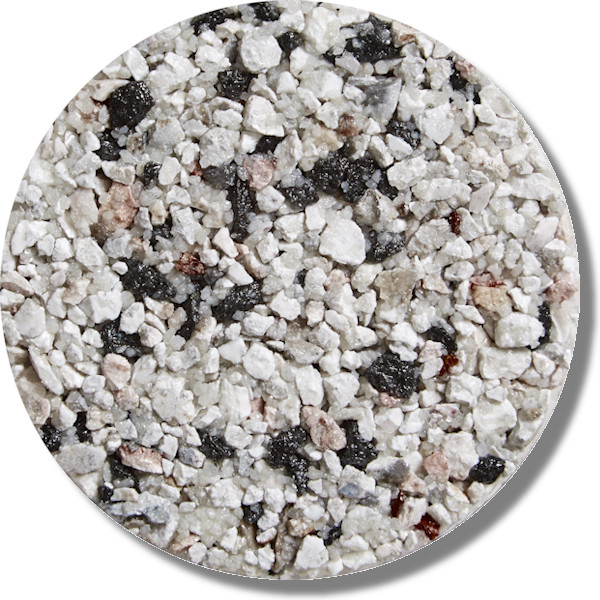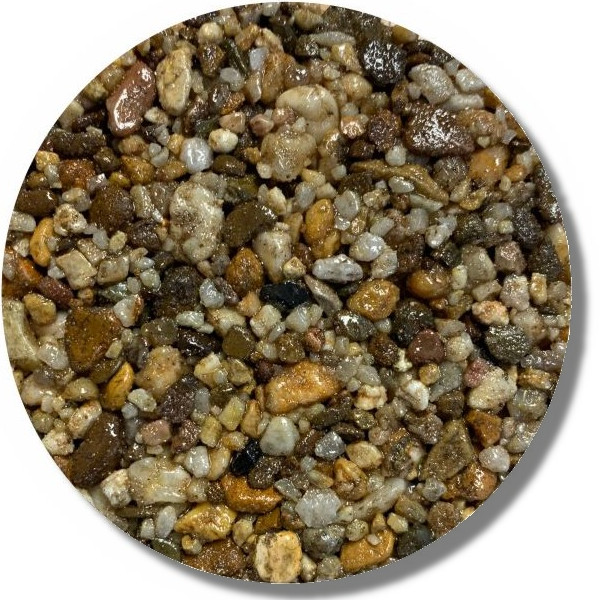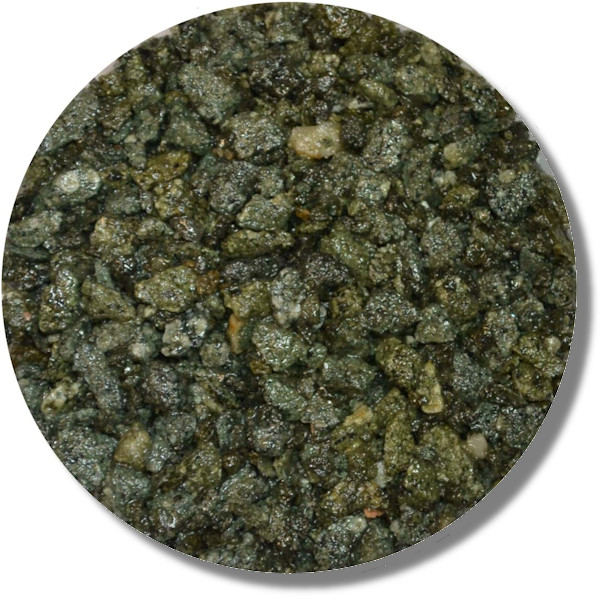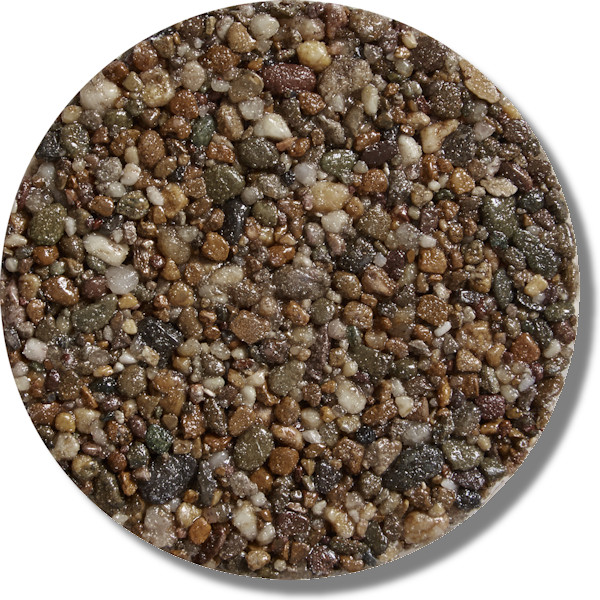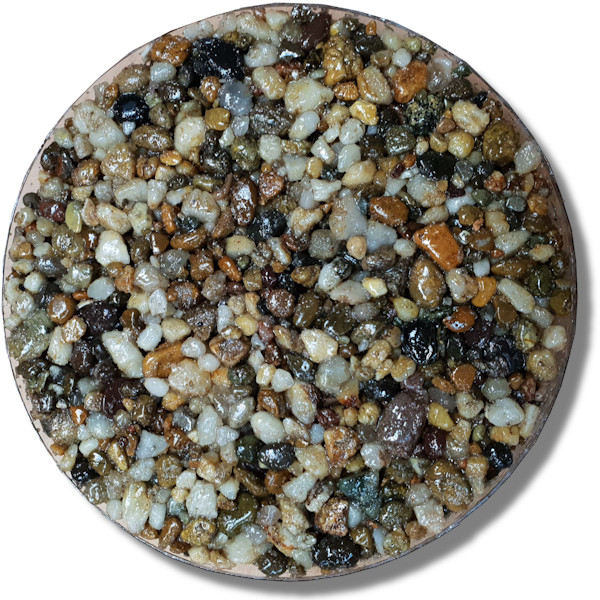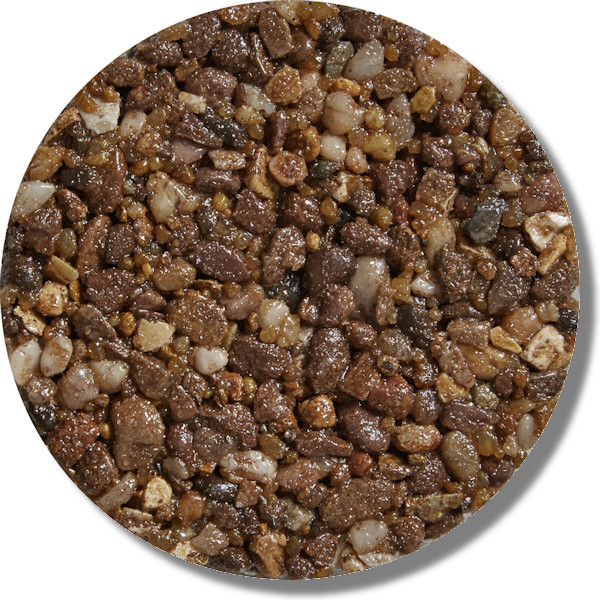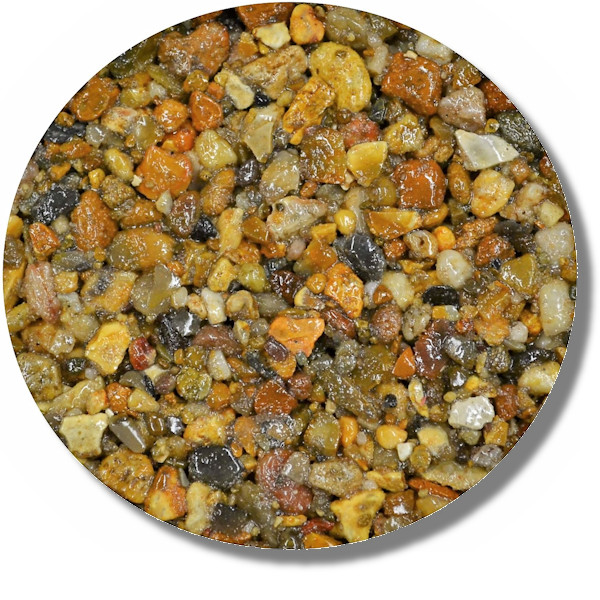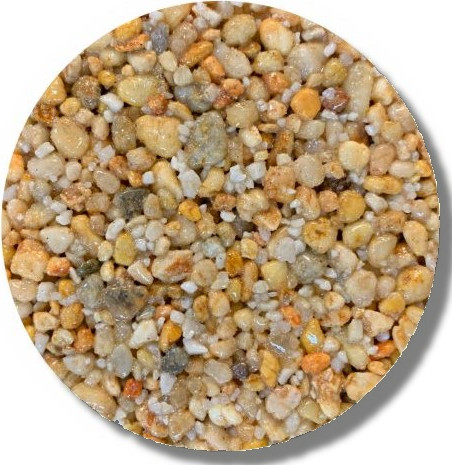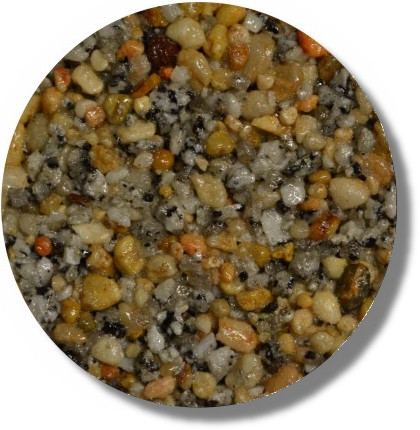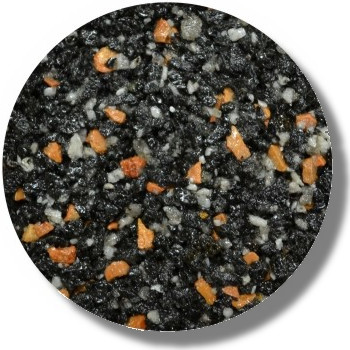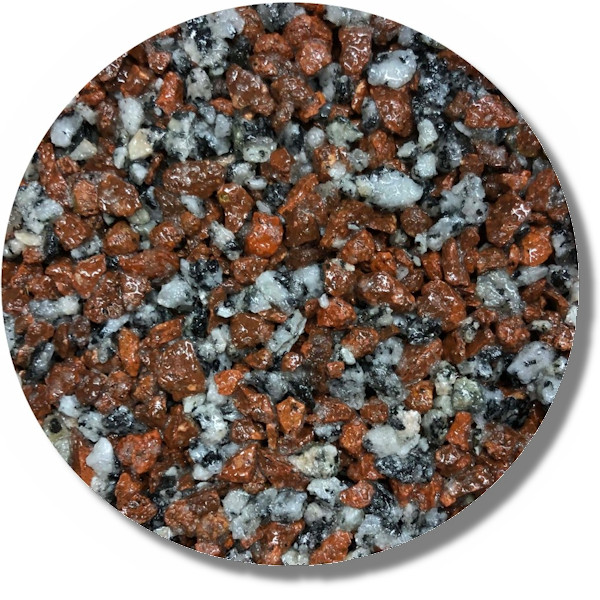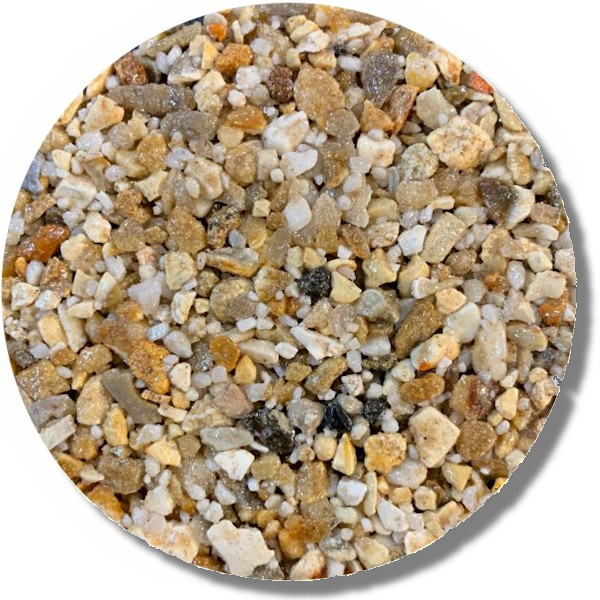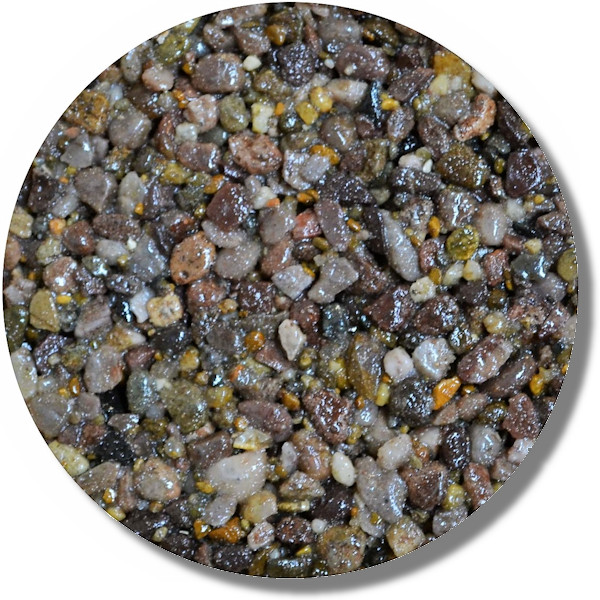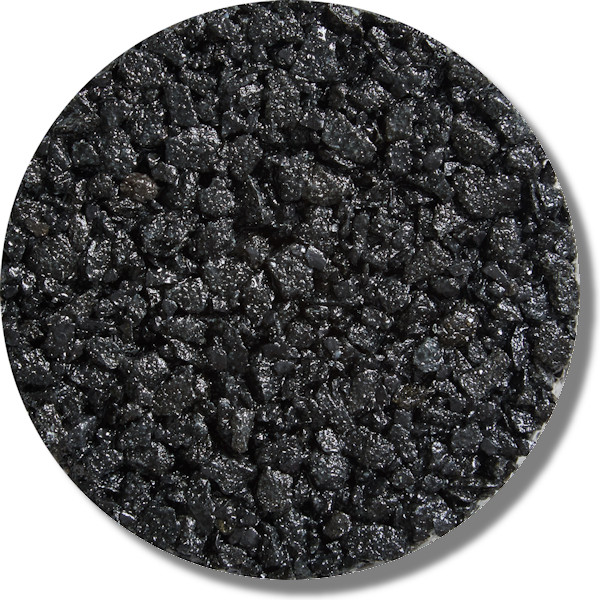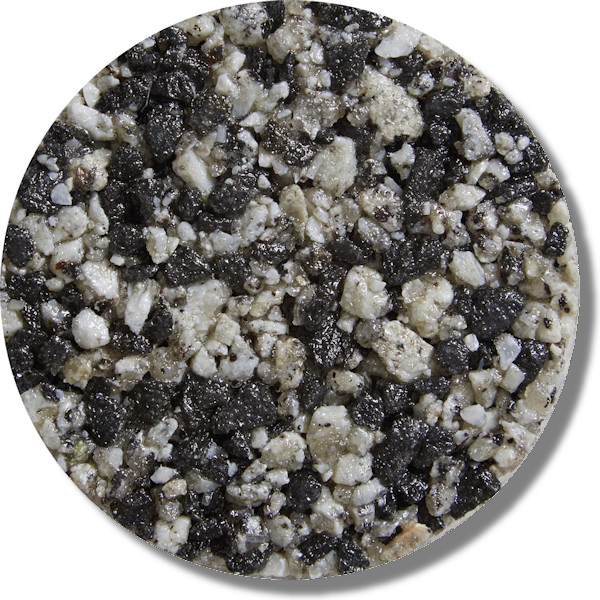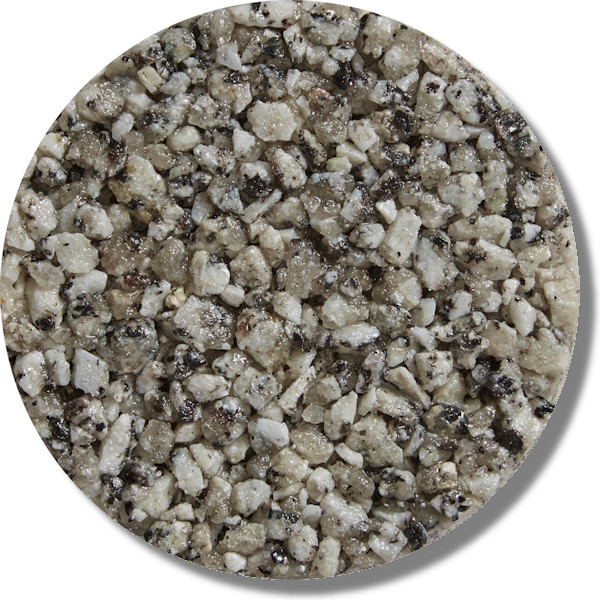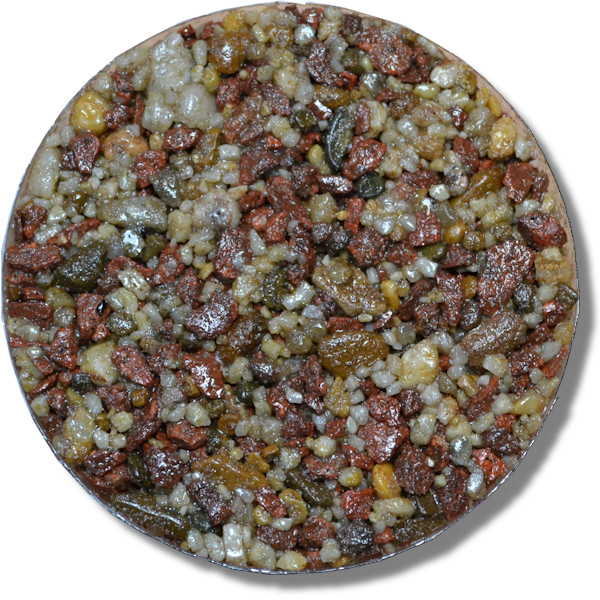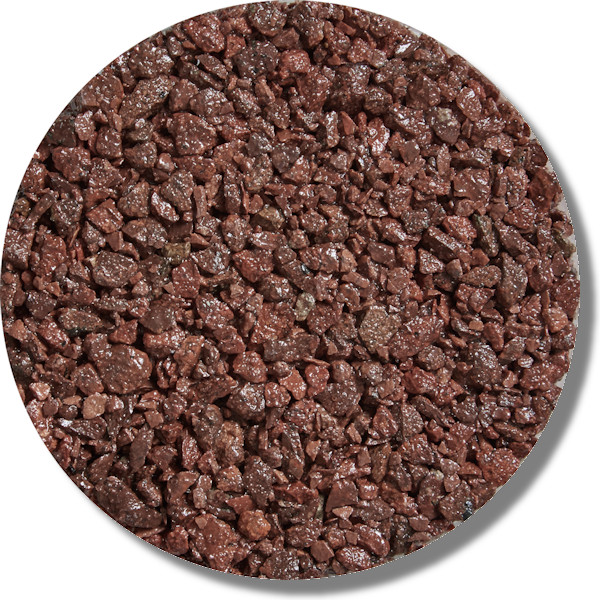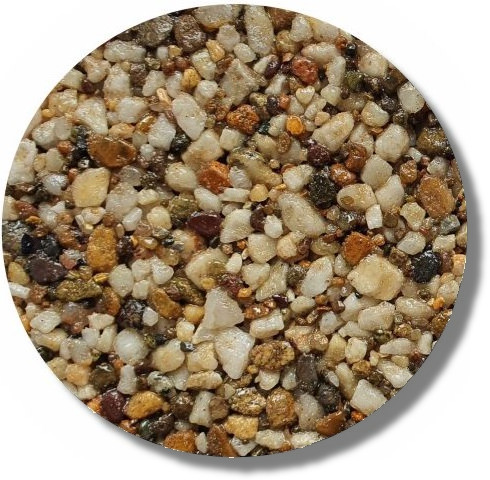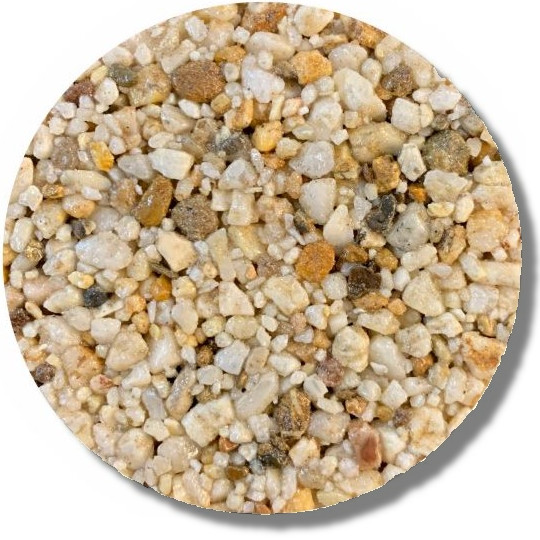 ---
---
Spectrum Recycled Glass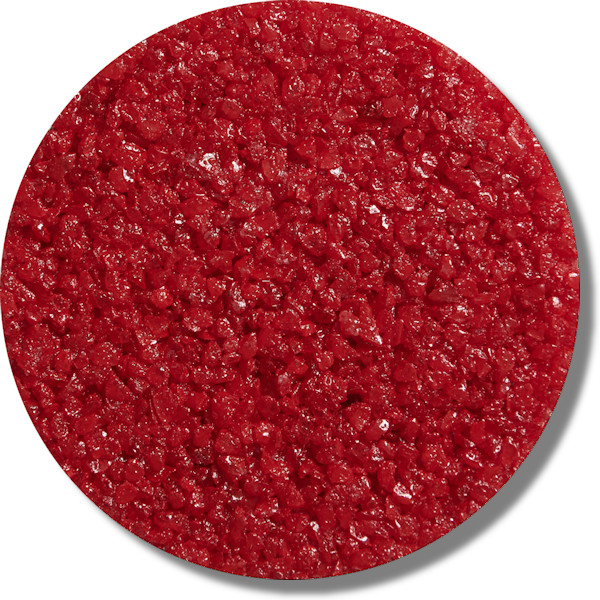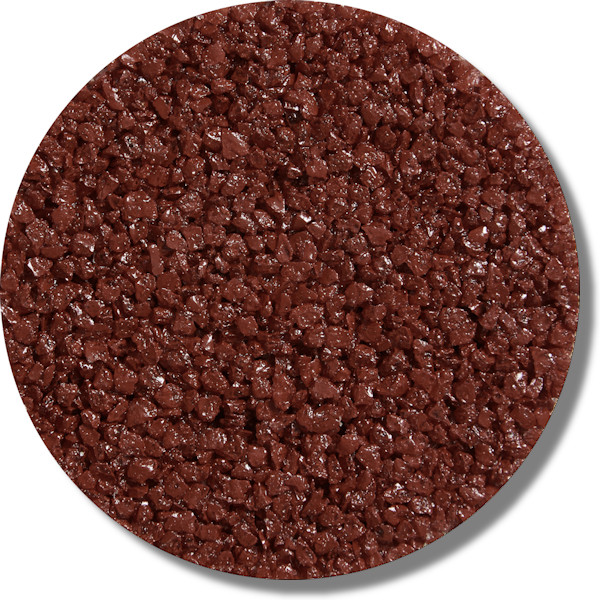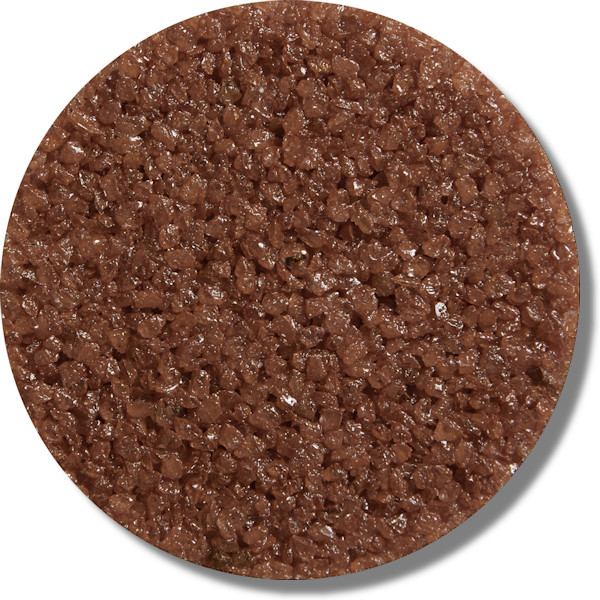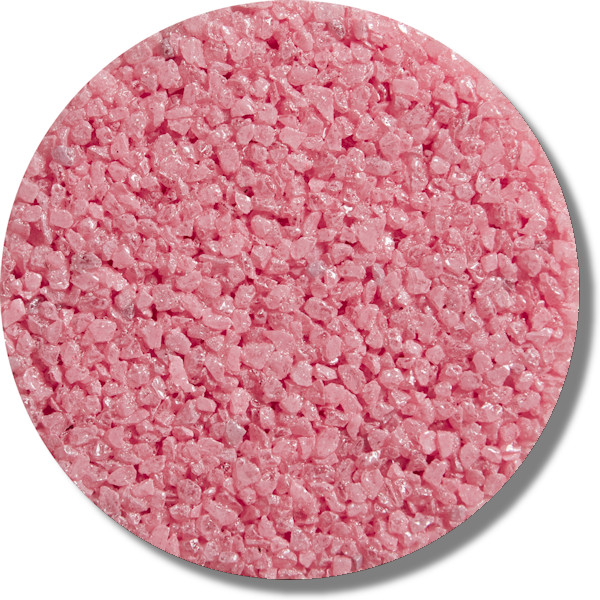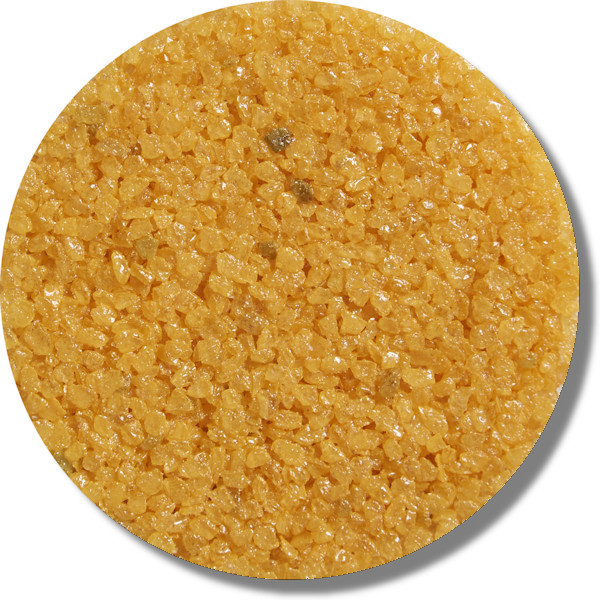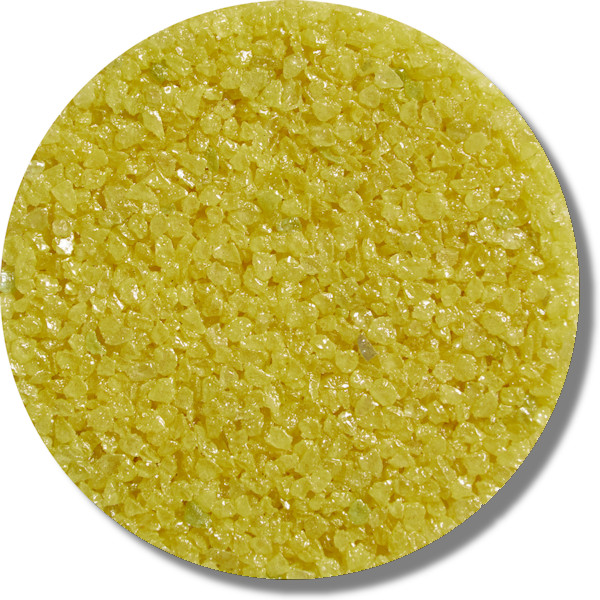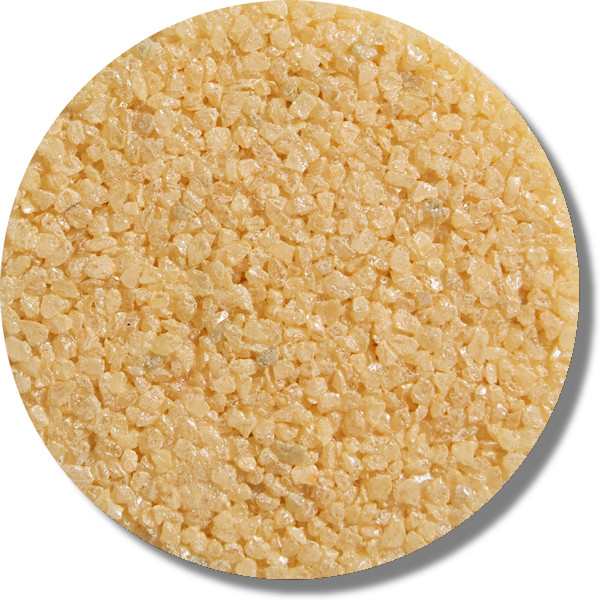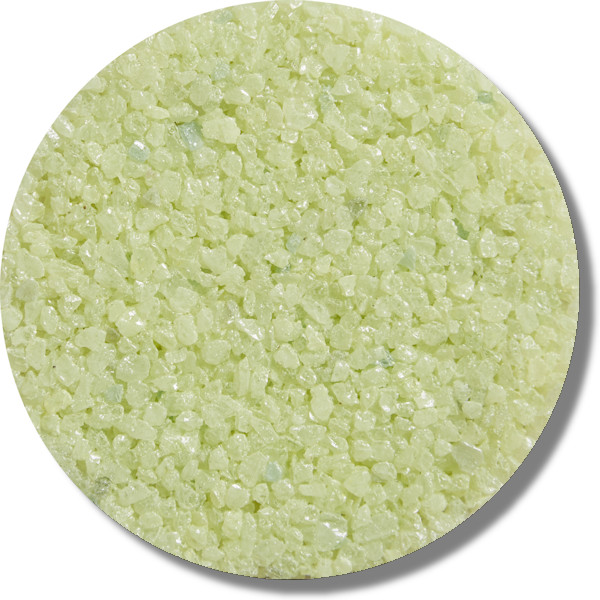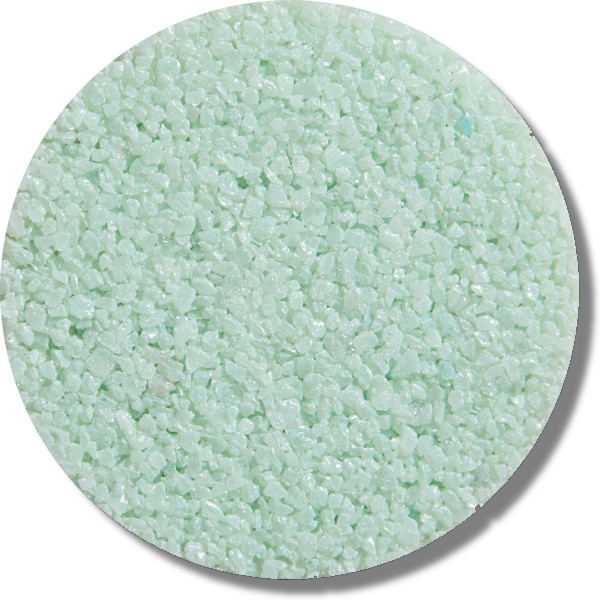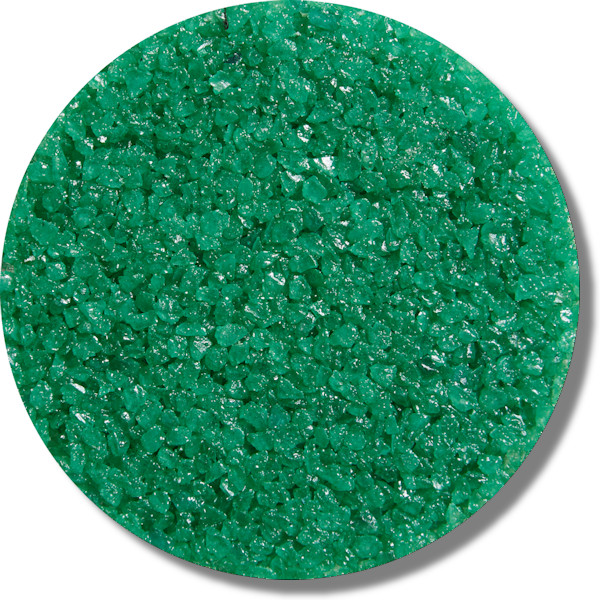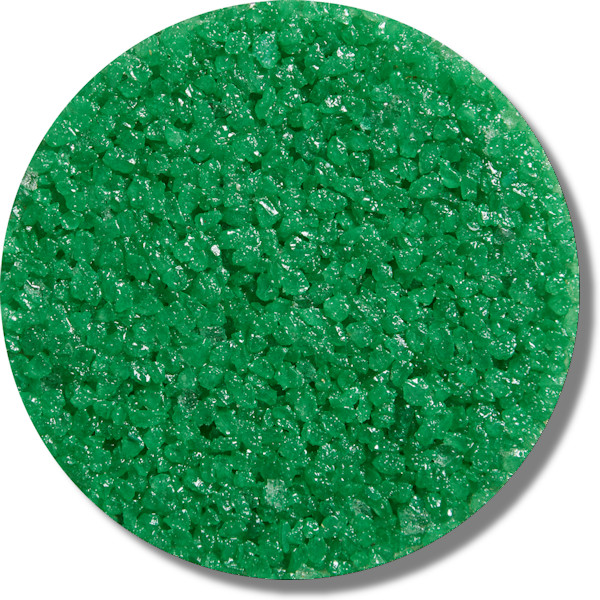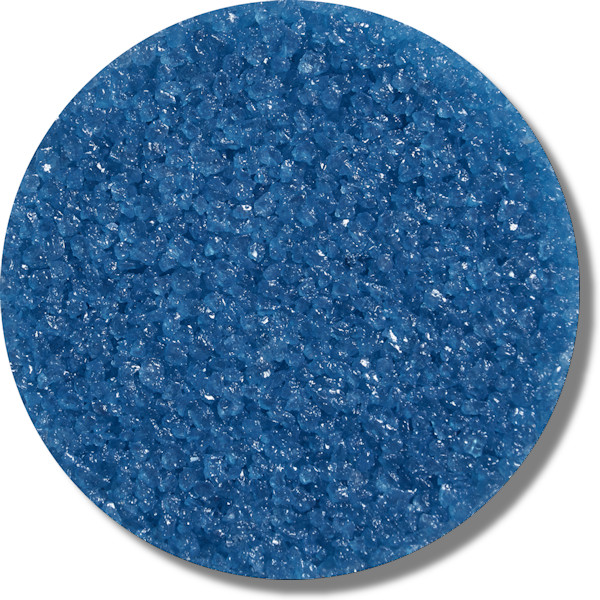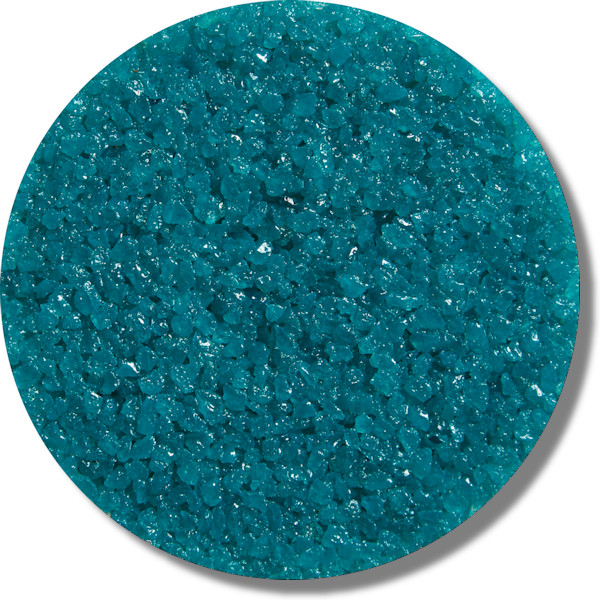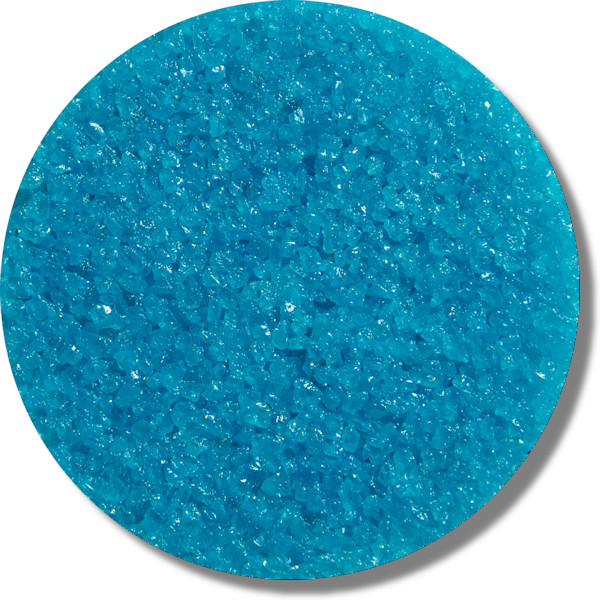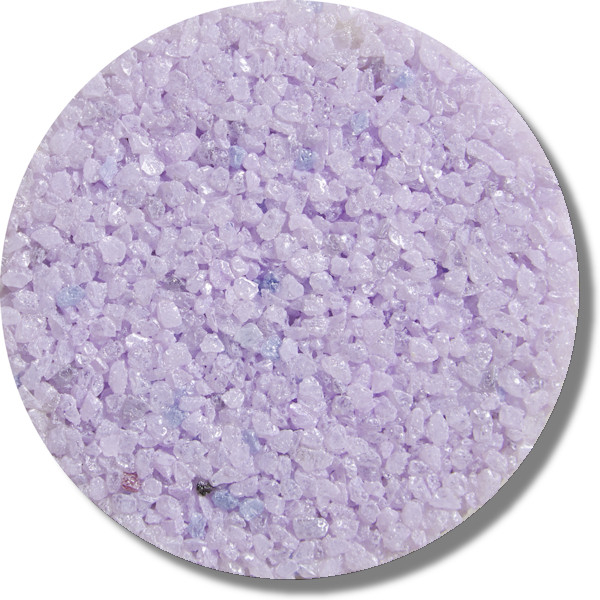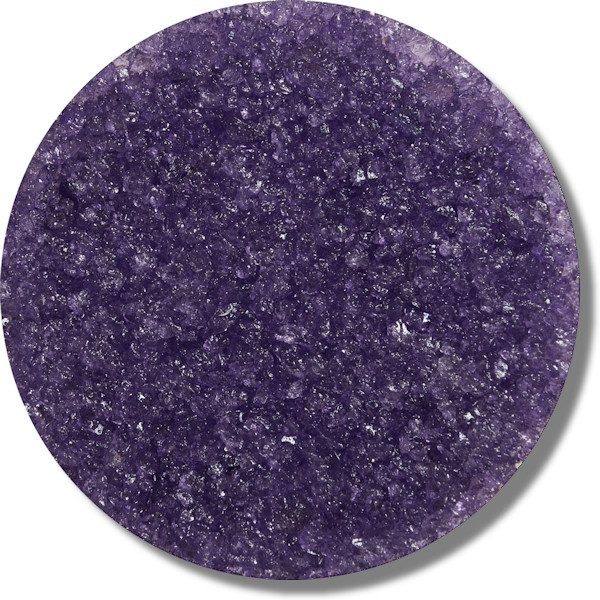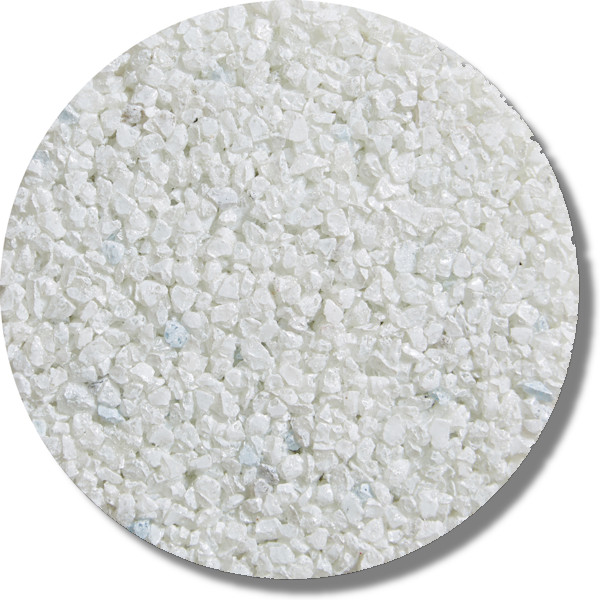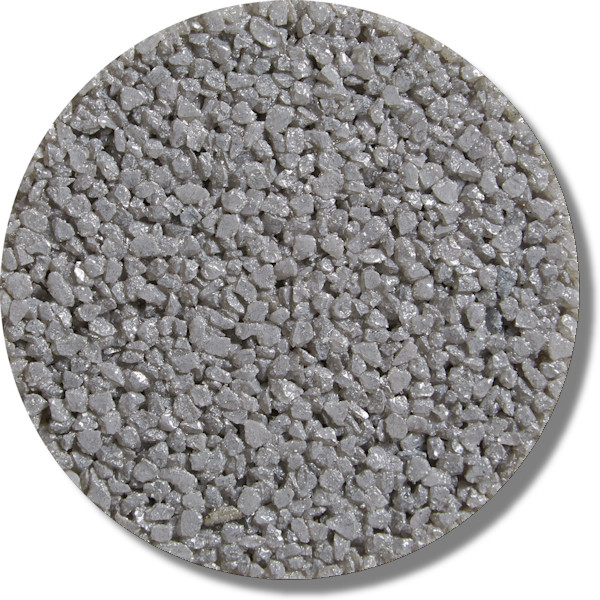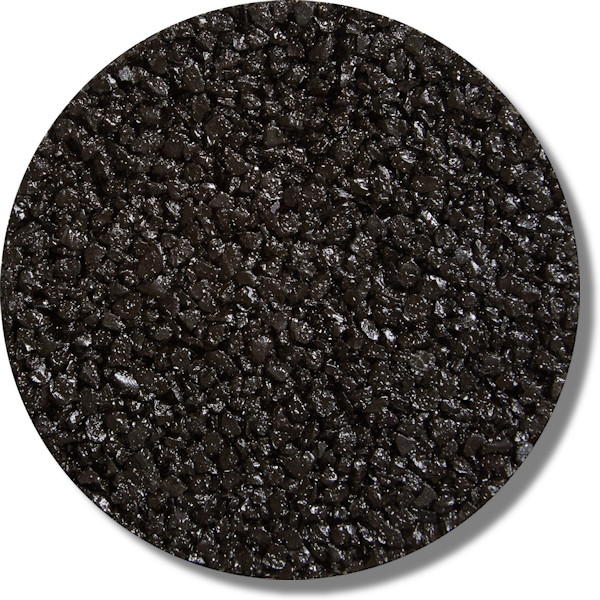 Video from SureSet:
Further resources:
Further information on SureSet's surfacing products and services are available from the website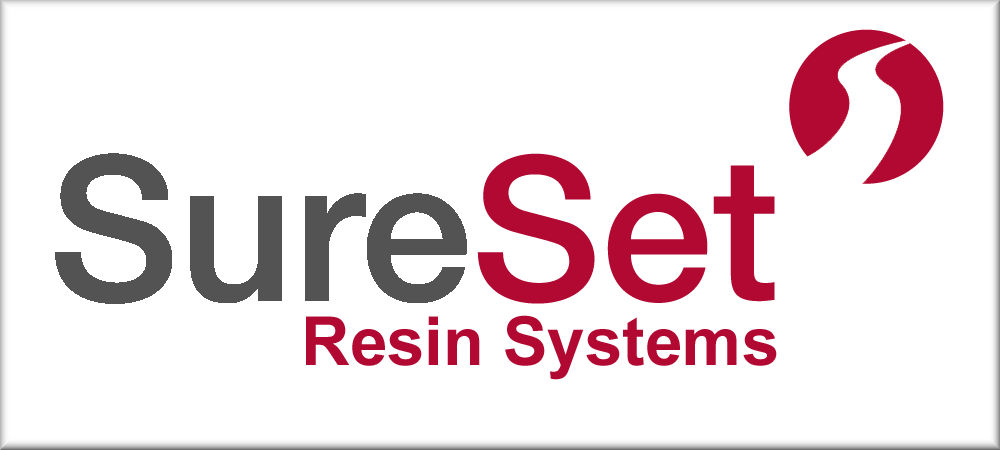 SureSet
Unit 32,
Deverill Road Trading Estate,
Sutton Veny,
Warminster,
Wiltshire
BA12 7BZ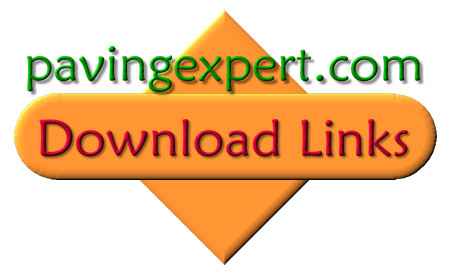 Download a PDF copy of the latest SureSet brochure


Download a PDF Booklet of the SureSet Self-Install brochure for Supply Only Customers
Installation Guides:
Download Installation Guides as required....

Other SureSet Pages on this site...