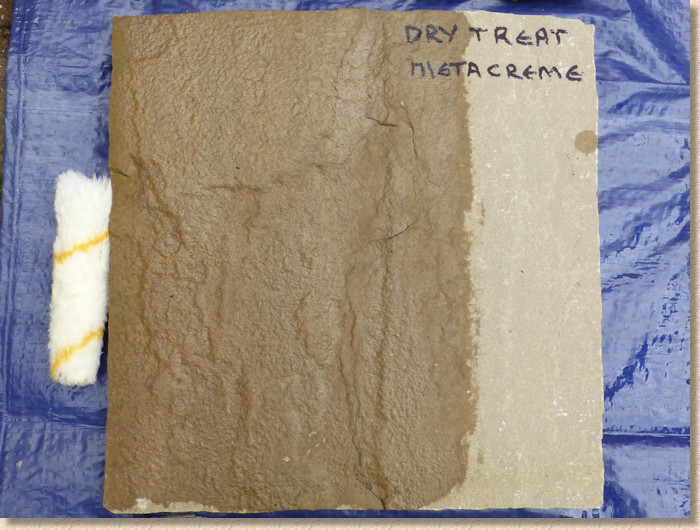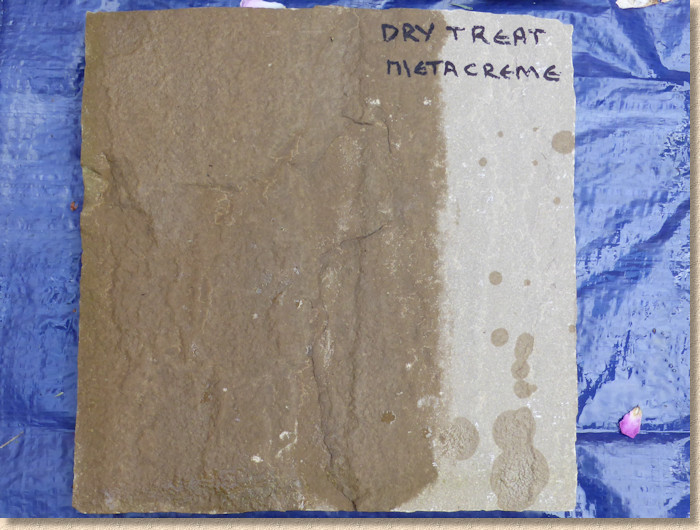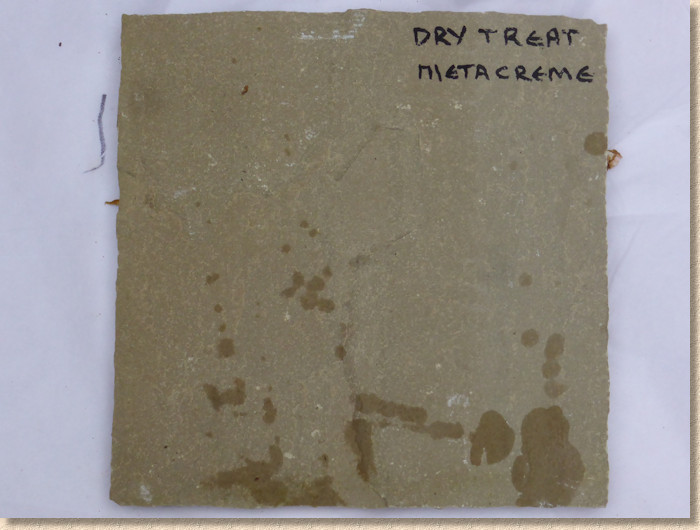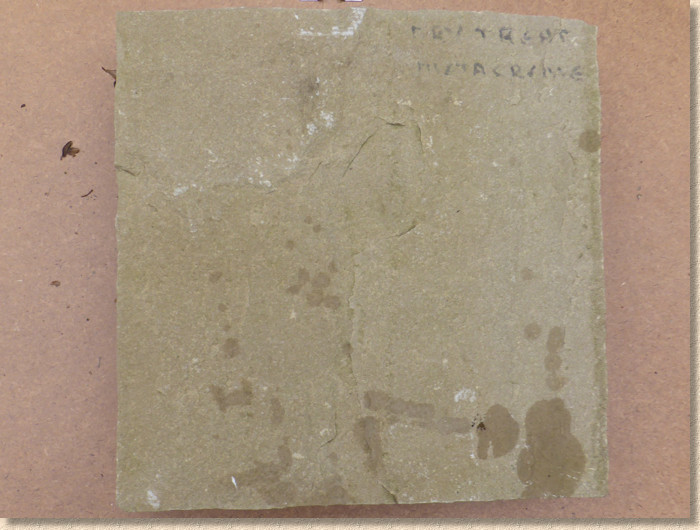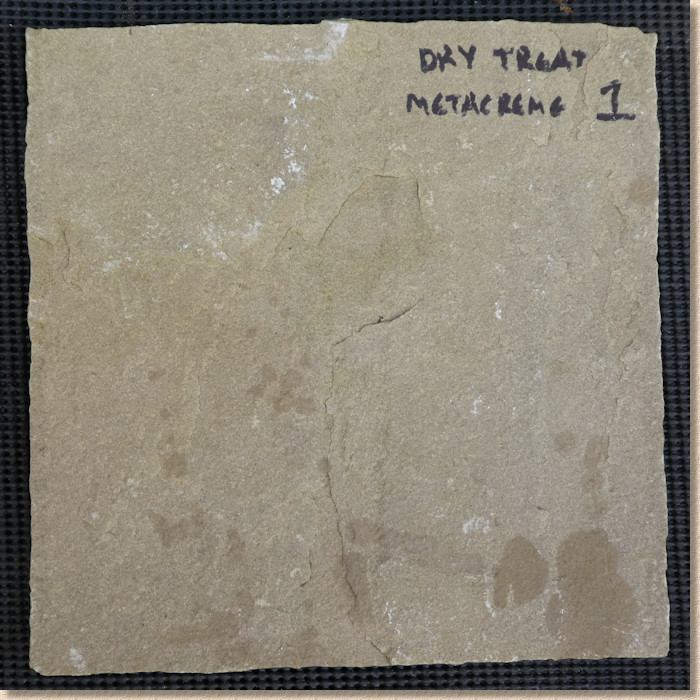 Summary:
1st coat: Ivory-coloured medium thick cream which is spread to excess and left to dry. Water soluble so no discernible odour.
2nd coat: None required.
Undetectable after just a couple of weeks.
It's a pity this sample was accidentally contaminated with the volatile Intensifia when that was being applied to an adjacent sample, but it doesn't seem to have affected the Metacreme unduly.
The natural discolouration that takes place over the 14 months of the trial seems to have affected both the treated and untreated sections equally. No discernible difference between them!
A water-based product, it has done nothing for the looks of the stone, so maybe its forte is stain protection.....?
Stain Trials: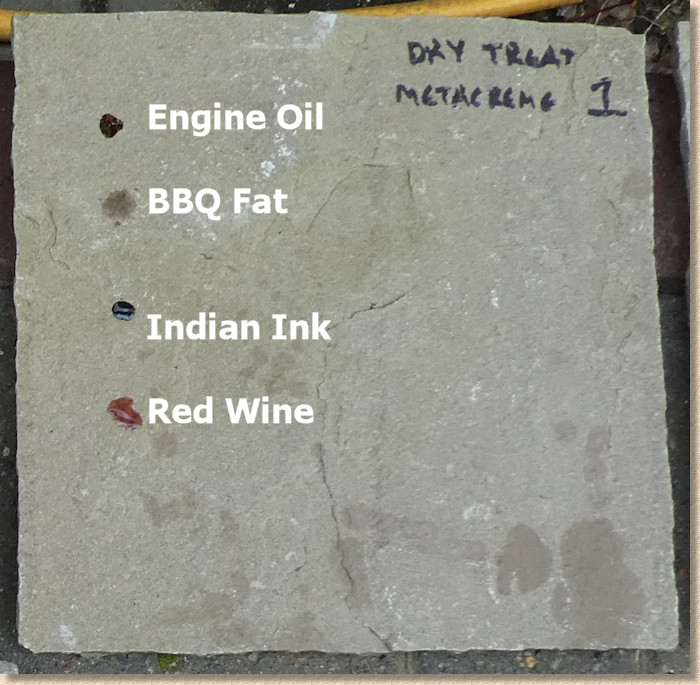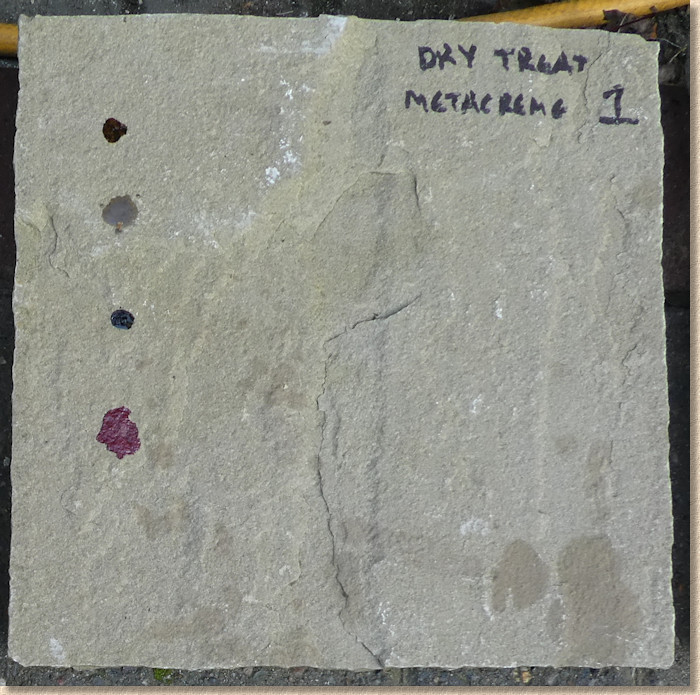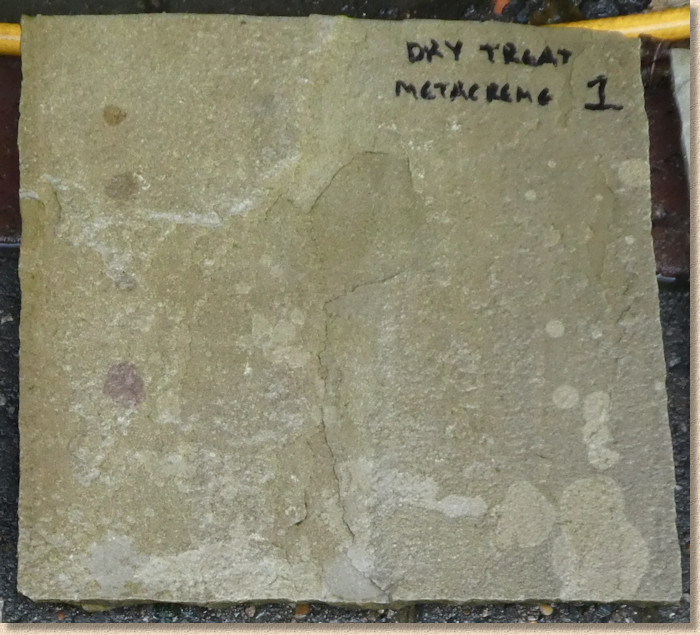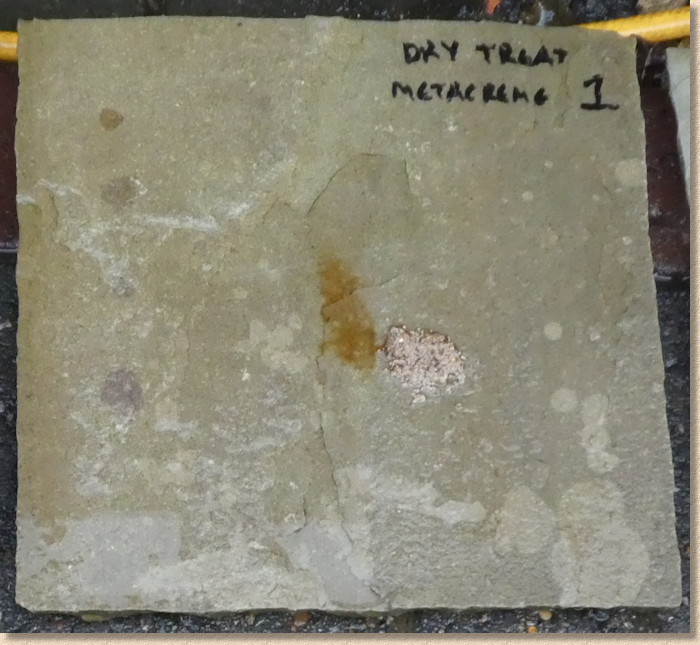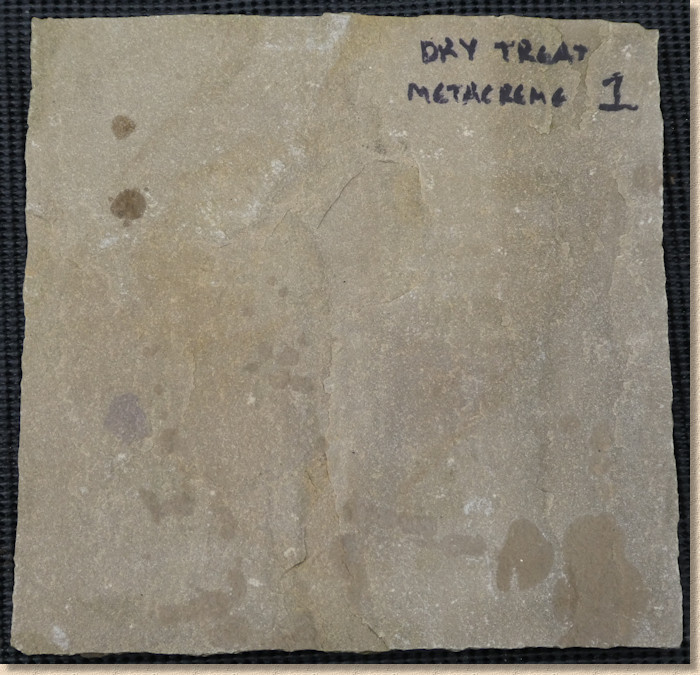 Comments:
Mmmmm! Well maybe the stain protection was expecting a bit much, too!
This can only be regarded as a disappointment. With the exception of the mosskiller, the four main stains have all left their mark to varying degrees. The greases (Engine oil and BBQ fat) are very obvious; the wine is fainter but still easy to spot; while the Indian ink is faint but still there.
Given it's did nothing for colour enhancement or keeping the treated section of stone cleaner than the untreated section, and that it's bombed out in the stain trials, you have to wonder why anyone would use this particular product.
Note: Any apparent variation in colour of the flagstone is due solely to changes in the condition of the natural daylight at the time the photograph was taken.
Other than cropping to exclude extraneous background and adding a drop shadow to the cropped image, there has been NO post-processing of the original photographs.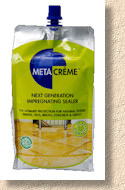 Advanced HD | Advanced Stone Seal | Dry Treat Intensifia | Dry Treat Metacreme Dry Treat Stain Proof | Dry Treat Stain Proof v2 | Easy Seal Col Enh | Easy Seal Ultimate Funcosil OFS | Hanafin Finisha | K-Seal | Larsen | Lithofin Col Int | Lithofin Stain Stop Eco Lithofin Stain Stop Plus | LTP Col Enh | LTP Nat Fin | LTP Matt | Pavetuf | Resiblock Indian Romex Col Enh | Vulcaseal 277 | Vulcaseal 286 | Weiss FT Plus | Weiss Stain Protect