Introduction:
Although this type of edging is sometimes constructed with 'house bricks', by using concrete paver blocks or clay paving bricks , you can avoid spalling and frost damage to the bricks. However, spalled, reclaimed bricks can look very attractive in certain settings, and if old-and-worn is the desired effect.
For use in the garden, the usual concrete bed and haunch can be disregarded, and the bricks/blocks bedded directly into soil, but be prepared to correct any movement and settlement.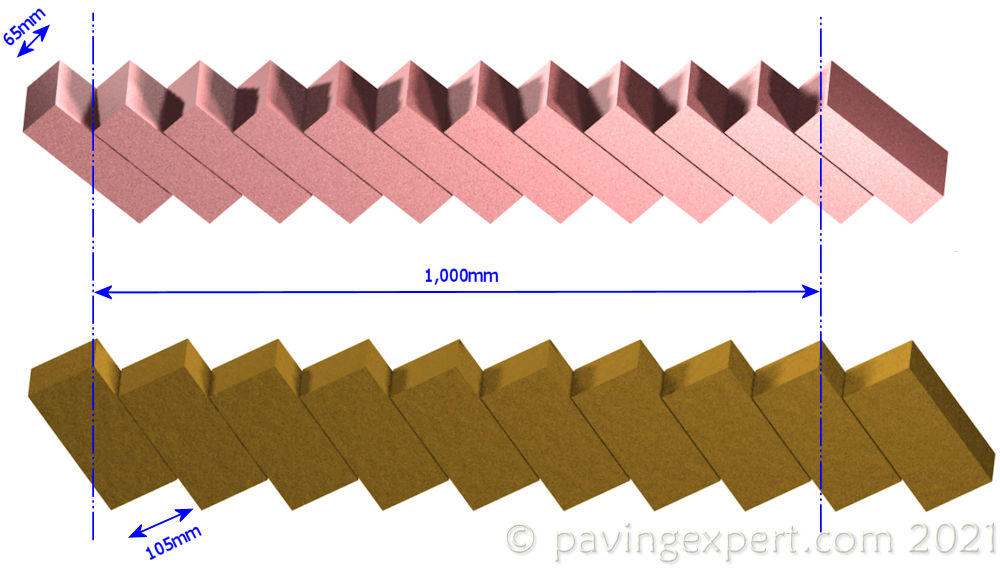 Many paving bricks have spacer lugs on the sides, which, in such an arrangement, may appear unsightly. It is perfectly possible to lay the bricks 'side-on', presenting the top face to the drive or lawn - this will have the added benefit of decreasing the number of bricks required per linear metre, and therefore the cost.
---
---
Using alternating brick colours, or using a contrasting brick at regular intervals, can enhance the appearance of the finished edging.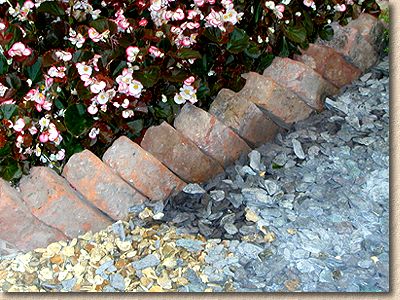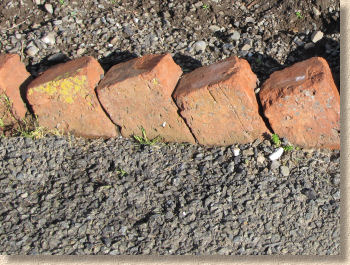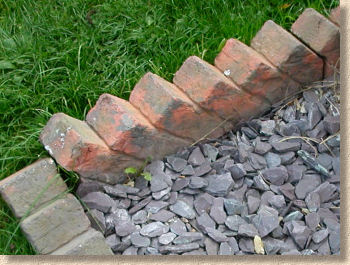 ---
---
Construction is very straightforward. In many applications, the bricks or blocks are just settled into bare earth, but for projects where something a little more robust or reliable is required, bedding them into concrete , ensuring there is at least 75mm depth beneath the lowest point of any individual brick, should give them the necessary added resilience. ST1 concrete is usually adequate.
There is no need to mortar the bricks against each other.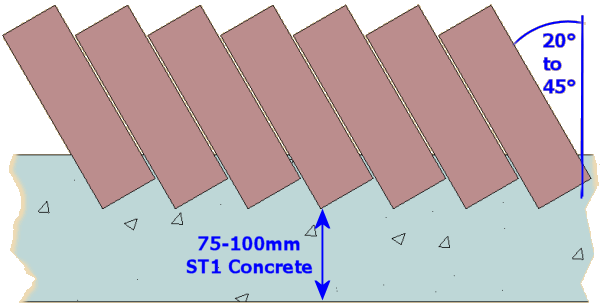 Related pages on this site
---
---