Introduction:
A regular request made via this website is for help to identify a particular type of paving, be it an individual piece, an existing patio or driveway, or just a stretch of paving that's been spotted somewhere.
And it's not just paving such as flags, slabs or setts, but kerbs, edgings, decorative aggregates, fancy surfaces and even types of walling.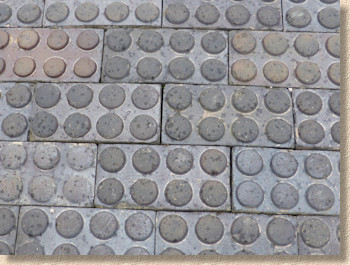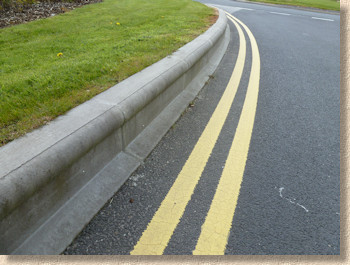 Occasionally, such a request includes a photograph or two, but many run along the lines of, " it's like a brick, and it's sort of red-ish and about 8 inches long " which really isn't much help. As the old adage goes, a picture is worth a thousand words!
---
The Search Service:
I do have a pretty extensive library of all types of paving and hard-landscaping used in Britain and Ireland over the past 60 years and more, but sometimes it can take me a while to search through the archive, checking possibles, looking for pictures of probables, and all this uses up my very limited time.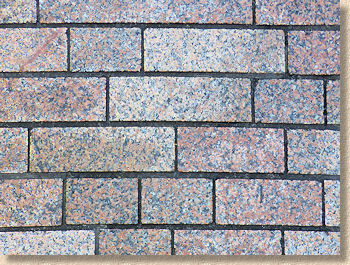 If I can look at a photograph and say, within a couple of minutes, " Oh! That's such-and-such.... " I don't mind providing an answer by return, but if I need to start searching through the library then I will have to start charging.
Accordingly, unless it is an easy-peasy-nacho-cheesy identification, then there will be a fee of 25 quid to start looking into what it might be.
And, unfortunately, I can't guarantee to always identify the paving concerned. There are cases where a strange, say, block paver has been brought in from Europe and just isn't on my radar, or a special type of stone has been sourced for a particular project. In such cases, where I search but don't find the indentity or not even a shortlist of 'most likelys', then the charge holds. I'll spend up to 30 minutes looking, but beyond that, it's either a case of accepting the item in question is an unknown product or paying for more time to allow me to consult colleagues and search other libraries.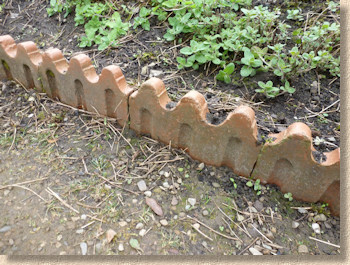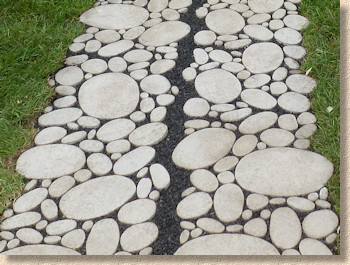 If I look at a supplied photograph and know that it's unlikely I'll be able to identify the paving in question, then I'll say so rather than waste your money and my time, but if I am asked to undertake a search, you'll just have to trust me to do my best. If you don't think you can trust me, then don't bother asking.
---
What's required?
So, if you do want to send a photo or three to be identified, it would be enormously helpful to show a single piece/unit as close-up as possible, and include a ruler or tape measure so the dimensions can be judged.
For pavings that come in a range of sizes, please attempt to show all sizes, or as many as possible, as that information will aid identification. A written list of measured sizes along with a photograph of a 'typical' piece would be a reasonable alternative.
A further photo showing a larger area of the paving or surfacing would also be beneficial.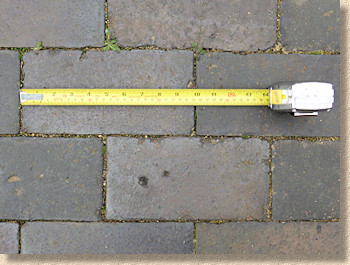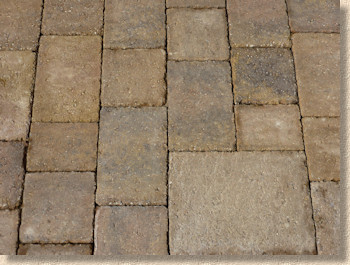 Photographs need to be reasonable resolution, a minimum of 800 pixels in width. Pictures taken on a 'phone are not always the best so, if at all possible, use a digital camera.
However, I really don't want ginormous 5,400 pixel wide RAW files. A simple 800-2,200 pixel width JPEG at 72ppi is ample.
Try not to use a flash. The intensity of light from a flash can give a false colour rendition which could confuse the identification process.
---
Sending info:
The easiest way of getting photographs and documents to me is via email. Send photographs as attachments or use an online photo-storage service and send me the link via email.
By return (within my usual working hours) I'll either email a more-or-less immediate identification or, if I have to do a bit more research, the email response will provide details on how to make payment for the service.


Payment via bank transfer is preferred, as there are no fees for either party, but, as a last resort, PayPal can be used. After taking their very comfortable commission, if there's any loose change left over, they'll forward that to the pavingexpert account.
Use this email address to send photos and enquiries.....
---
---