No News Is Good News
The more observant reader, and those that visit the site regularly, will have spotted that there's been no news items added since the middle of June, over three months ago, and while it's admitted that regularity and punctuality are not guaranteed with this site, maintaining a steady flow of comment, review and opinion is an important part of what the site offers.
However, this summer's hiatus has a very good reason: the main website is being completely rebuilt, re-designed and revamped to make it fit for the 21st century, and while all that rich content and years of accumulated knowledge is being transferred over to the new set-up, the web development team have put this original site into 'lockdown', effectively banning the addition of anything new while the work is underway.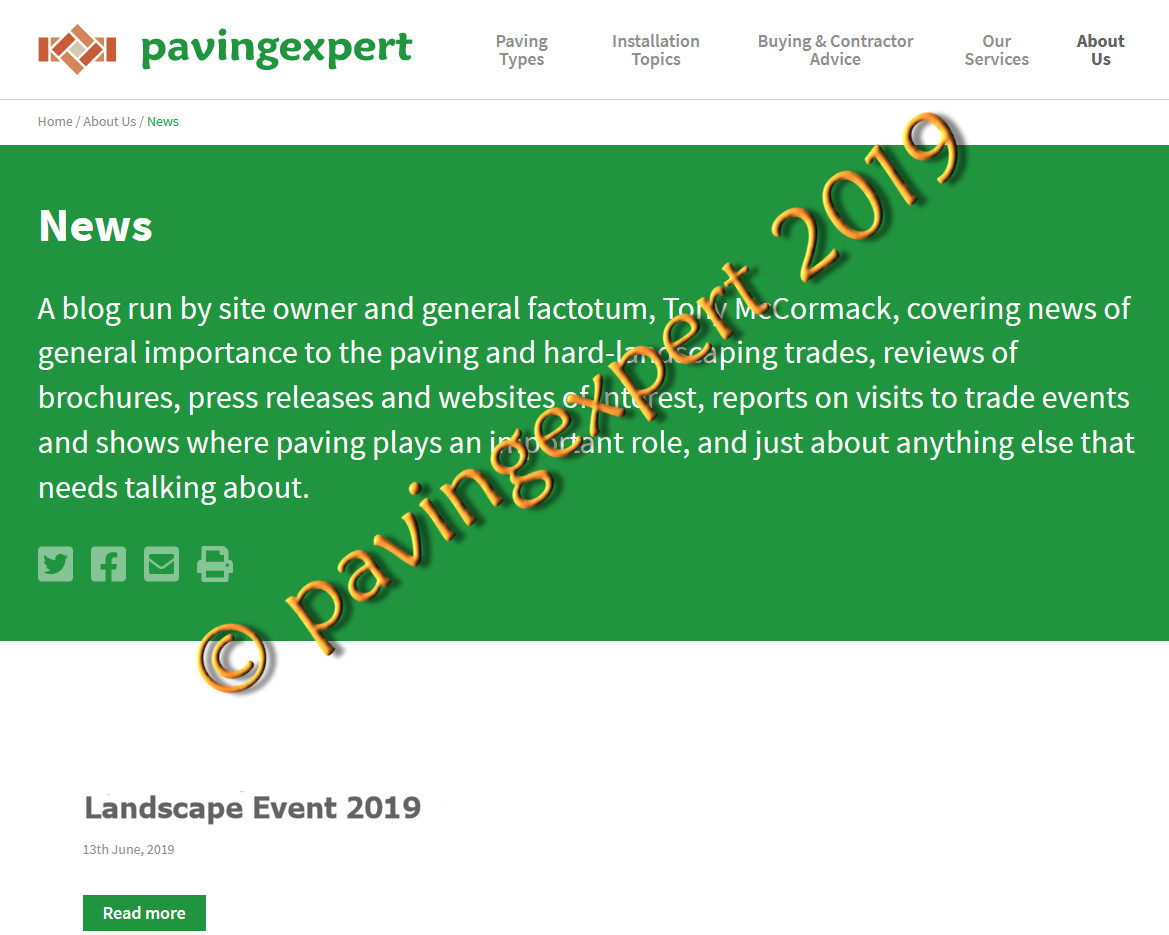 That transfer stage is now complete and the development team are beta-testing the new site, with a view to making it 'live' within the next few weeks. Meanwhile, life in the paving and hard-landscaping trade continues and some things need to be brought to wider attention so, for a limited period, new and important news items will be published here as and when necessary.
This starts with a review of the Battersea Park Landscape Event held in September 2019.
This review will also appear on the new site, of course, and there will be some changes with the News section of the site. It will become more of a live blog, better able to respond to important events, developments, publications and announcements from our trade, as well as a platform for me to mouth off whenever I feel the urge.
Keep watching, folks. Exciting times ahead!