New Bradstone Display Area for Creagh Concrete
This article was originally published on Wednesday, June 15th 2005 and may not reflect the current situation.
One of Northern Ireland's leading wet-cast concrete product manufacturers, Creagh Concrete , unveiled their brand spanking new Bradstone display area at a big barbecue bash last week. Creagh, holder of the Bradstone licence for the province, produce a wide range of decorative products at their Toomebridge head office, as well as supplying ready mixed concrete to the local construction industry and specialist concrete castings for the agricultural trade.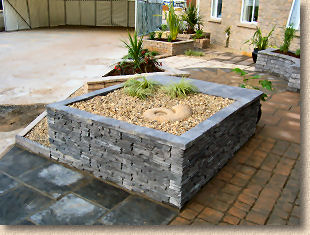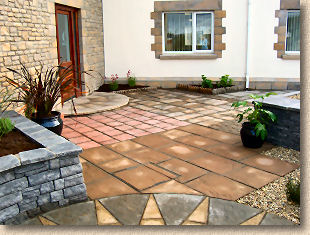 The Bradstone display area is located alongside the Sales Office at Creagh Industrial Park, just off the A6 between Antrim and Magherafelt and is open to both contractors and the general public during working hours. All of the favourite Creagh products are on show: the Madoc Walling, the Cobble Paving, the Mellow Terracotta Tile, along with selected items from the Bradstone range, such as Old Town, Wetherdale and the ever-popular Sun Circle.
Johanna Beck, sales manager for the Bradstone Division, told Pavingexpert,
"We're really pleased with our new display area. it was a lot of hard work getting it together, but the barbecue launch went really well and the sun actually shone for a change! Pity you couldn't make it, Tony!"
Maybe later in the year, Jo!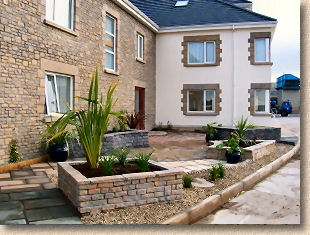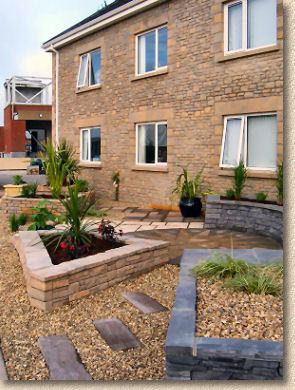 If you fancy taking a look at the new display area for yourself, then the boys and girls at Creagh would be delighted to see you. Check their opening times before travelling by calling them on...
028 796 51201
Alternatively, have a look around their website and send off for a complimentary copy of their latest catalogue.
---
---