Global's Chelsea Engraving
Colchester's premier supplier of natural stone hard landscaping, Global Stone , have donated the sandstone for one of the special show gardens at next week's Chelsea Flower Show .

The special garden, which is being constructed by fellow denizen of Essex, Ben Wincott of Writtle College in Chelmsford, includes 7m² of Global's Artisan ethically sourced Indian sandstone. Ben, who is a course manager at the college, has designed the gardenon behalf of the Royal Agricultural Benevolent Institution 's (RABI) John Joseph Mechi Garden, which is sponsored by yet another Essex crowd, the celebrated jam-makers Wilkin & Sons Ltd of Tiptree. Working on that theme of jam and other delicious fruit-based preserves, the stone has been engraved with the legend, "The fruit of the land conserves life", which just happens to be the family motto of John Joseph Mechi, the founder of the RABI charity, which is featuring the Chelsea garden as part of the celebrations for its 150th anniversary.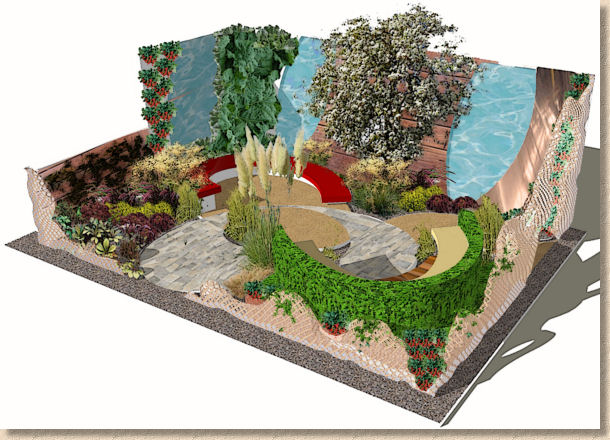 The Artisan sandstone is described as having a "smooth and neutral value", whatever that means, and its versatility is reckoned to be ideal for the garden, which features quite a wide range of other materials.
Ben relates,
I also find that it reflects the light well and contrasts nicely with the foliage that we will be using. Seven of the sandstone slabs were engraved with the Mechi motto by a local stonemason.
The engraving is in English, rather than Latin, as I wanted people to be able to share in what the words mean. They are apt and reflect the importance of horticulture and agriculture in the sustainability of human existence.
What is also really important is the ethical side of the material, and this was a genuine requirement of any materials that we use, especially for Chelsea.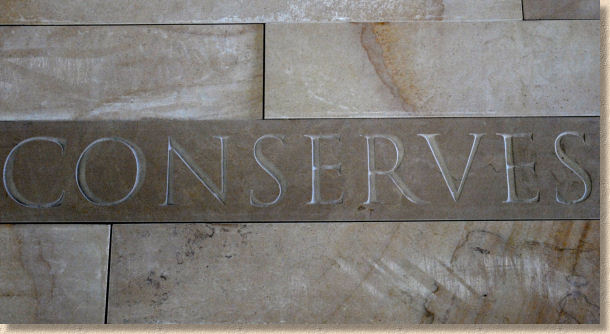 Global Stone holds stock of around 135,000 m² of ethically sourced paving stone from all around the world and supplies it to independent merchants, specifiers and contractors across the country from its base in Colchester.
Ben, who won a silver medal last year with his first attempt at a garden for the Chelsea Flower Show, is constructing the garden with the alleged help of up to 20 of his students from Writtle College.
There will be a full review of the hard-landscaping at Chelsea in a couple of week's time.