Segmental Wall Training
Acheson & Glover , one of the country's leading manufacturers of retaining wall systems, have sponsored the development of two training courses that cover the construction of basic and reinforced retaining walls using the Anchor Wall System.
Mortarless "dry build" walling systems have gained hundreds of orders over recent years and the Acheson-Glover systems offer installers a neat, simple and fast method of constructing attractive walls for their clients, at a very reasonable price, and without the need for messy 'wet trades'.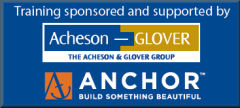 The courses are said to be "highly interactive" and based on practical sessions, designed to give participants experience of all the key skills they'll require to construct segmental retaining walls. Trainees need have no previous walling construction experience before attending these courses, but general site skills would be beneficial, as would experience with hard-landscaping materials such as concrete block paving.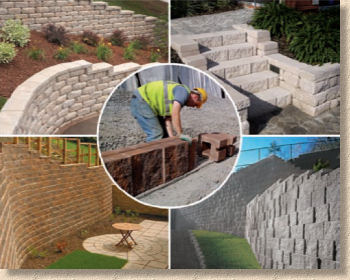 On successful completion of the course, participants will be fully able to construct walls for their clients, and will benefit from becoming fully trained and accredited Acheson & Glover and Anchor Wall Systems Installers.
For 2009 only, Acheson & Glover and Anchor Wall Systems are subsidising the course cost by a very generous 50%, meaning that participants pay only £ 50 per trainee. Each course can accommodate a limited number of trainees, so early booking is recommended to avoid disappointment.
When and where?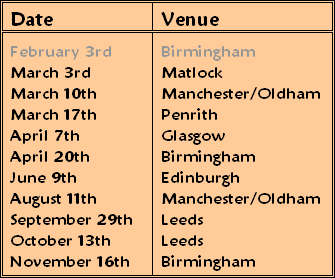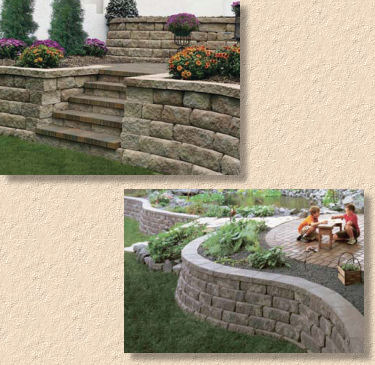 What's involved?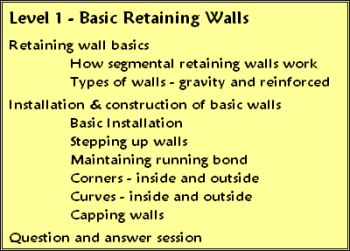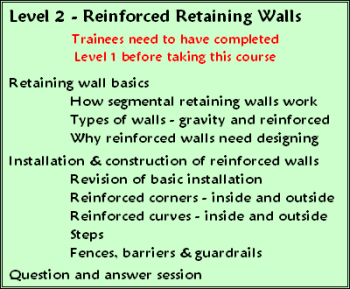 How do I book?
The courses are being administered by the Hard Landscape Training Group (but don't let that put you off - the actual training for these courses is carried out by professionals) and anyone interested is asked to call the Group Training Officer on 08452 607609, quoting "pavingexpert".