Resiblock is Homeward Bound
What was once known as Farnworth Station, a quaint semi-rural railway station built at the height of the Victorian period on the outskirts of the Lancashire Fishing Village of Widnes on the Liverpool – Warrington – Manchester line has had a fairly quiet life. In fact, before the recent major refurbishment, its biggest claim to fame was that some wannabe pop star found himself stranded there one evening in the mid 1960s, so sat down and wrote a song while waiting for his train. His name was Paul Simon and the song? Homeward Bound. Trufact!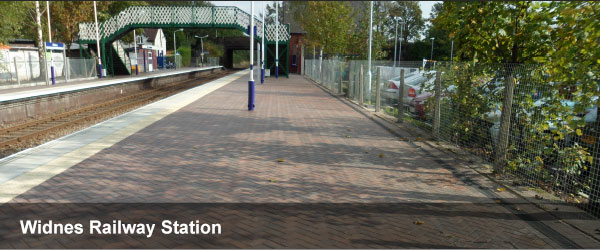 Nowadays, the station has English Heritage Grade II listed building status, so any refurbishment has to be tasteful, and in keeping, but as a busy working station, it needs to be functional too. The old blacktop surface was tired, grotty and lacking in character, so it was decided to replace it all using around 1,000m² of Marshalls' 80mm Keyblock in a Burnt Ochre (multi-brown) colour.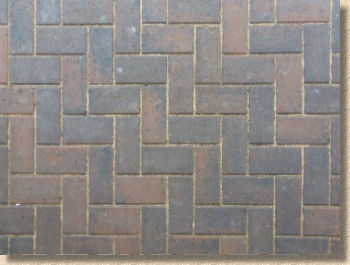 However, as part of the maintenance regime used on stations to keep them looking spick and span, regular cleaning is undertaken and on similar projects it had been noted that washing down the paving often resulted in loss of that ever-so-important jointing sand which locks together the whole pavement. Even worse, weeds will insist on trying to establish themselves on any surface, so the facilities management team wanted a low maintenance option that would protect the jointing sand and minimise weed colonisation, whilst simultaneously withstanding the footfall from thousands of shoppers and commuters who use the station each week, and the whoosh-by of speeding trains. The fact that it makes it much more difficult for that scourge of modern pavements, chewing gum, to stick to the sealed surface was just another important benefit.
Enter Resiblock , Essex-based specialists in the sealing of concrete block paving and on the verge of celebrating their 20 years in business. Their in-house team of experienced advisors recommended that Resiblock 22 be specified, a one pack moisture cured specialist pre-polymer urethane paving sealer that earned its chops on Aircraft Aprons where it was critical in preventing jointing sand erosion from aircraft movement.
The contractor, J. Murphy & Co. were impressed by its ease of application, which requires no specialist labour. Resiblock 22 binds together the individual grains of jointing sand and so prevents its removal from both natural and manmade forces. It helps inhibit weed and grass growth into the joint whilst providing a significant degree of stain protection. Once cured, it remains fully elastomeric and so retains its ability to accommodate the inevitable minor deflections and movements which are a feature of the pavement design.
And so, a little bit of pop history lives on, and the historic station carries on serving the people of Merseyside and North Cheshire as each of them stands waiting for their train, wishing they too, could be homeward bound.
Resiblock was also used for the Driveway Refurbishment Project , featured elsewhere on this website.