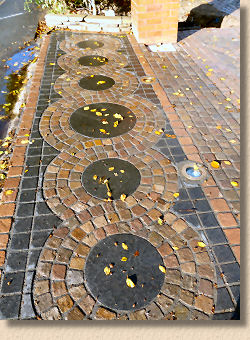 See more of this project on the Design and Supervise Portfolio page
---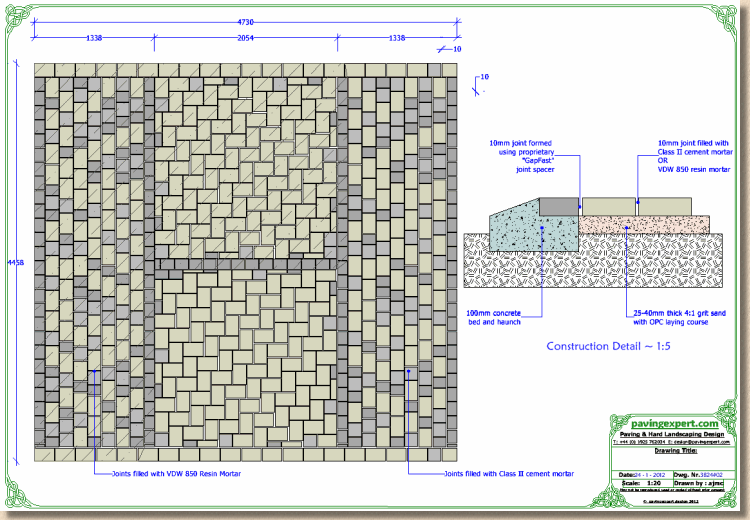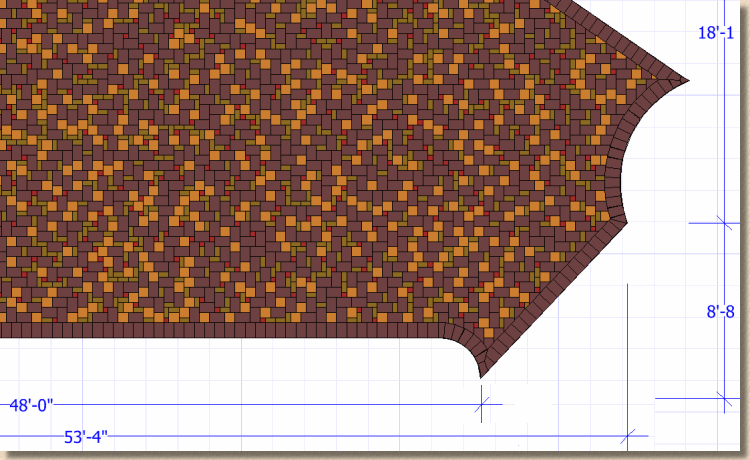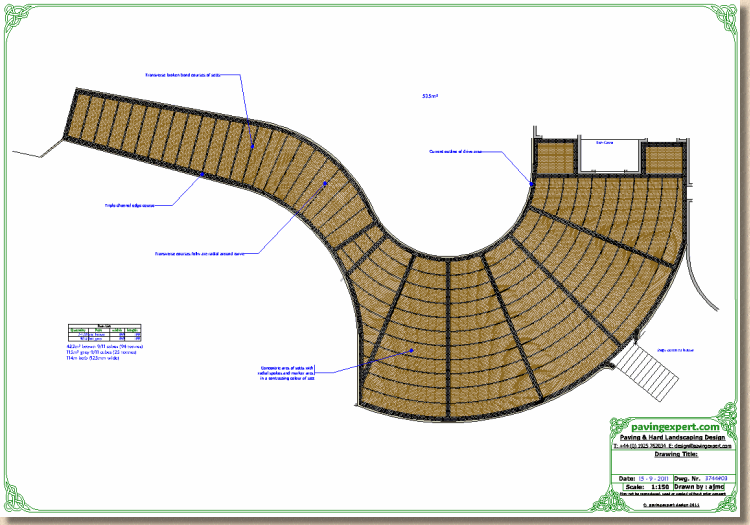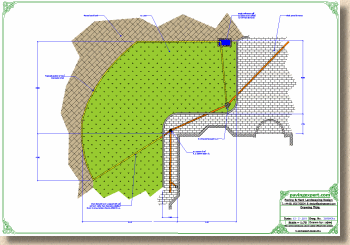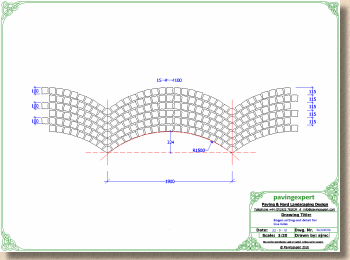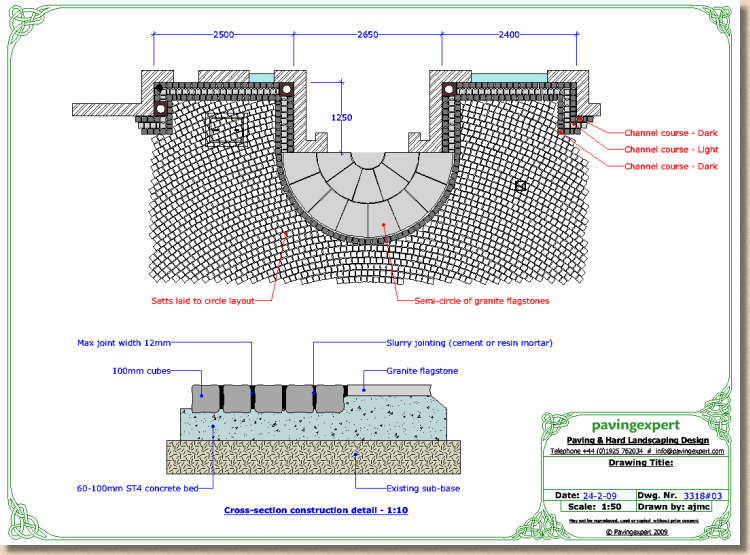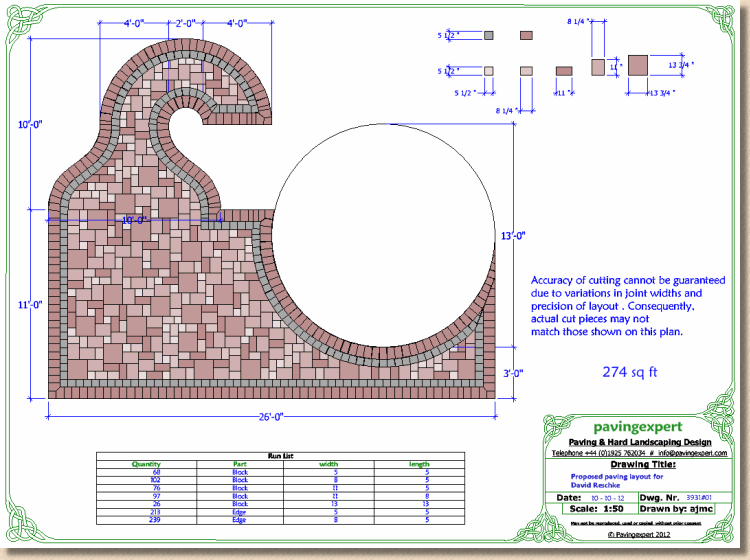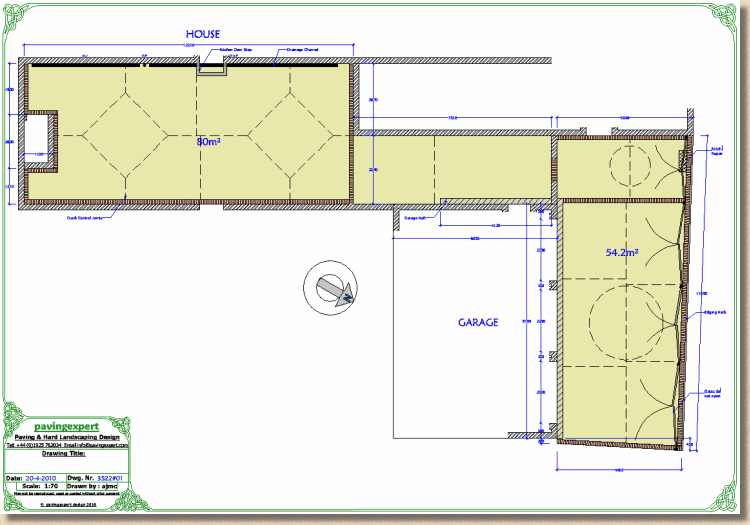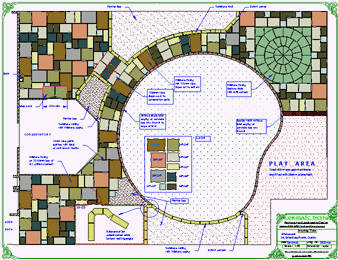 Above: A rear garden design using reproduction riven paving around a lawn with raised planter beds and a play area for the children.
Opposite: Detail from a design for a concrete block paved driveway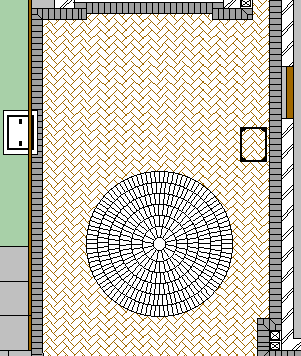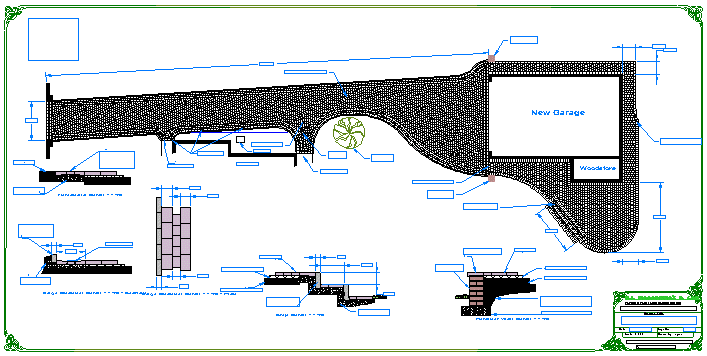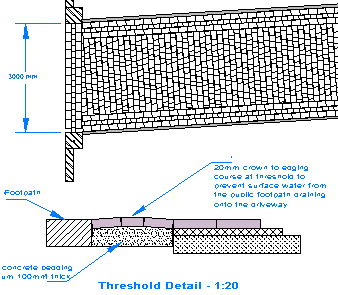 Above: Design for a long driveway and elevated patio terrace, all to be laid in tumbled concrete block paving, with retainer walls in brickwork to suit new garage.
Opposite: Cambered threshold detail for where driveway meets public footpath, to prevent surface water from highway entering private driveway and to force vehicles to reduce speed.
Below: Step detail from raised patio area down to lawn and garden