Hard Landscape Training Group - Update
The quarterly review meeting of the Hard Landscape Training Group (HLTG) was held at BALI's offices at Stoneleigh Park, Warwickshire, last Wednesday, July 12th, and following an earlier meeting with the Group Training Officer, Kath Walker, and John Howe, the General Manager of Interpave, Tony McCormack from Pavingexpert.com agreed to attend in order to acquire a better understanding of what the group does, how it does it, and what it plans to do in the coming months.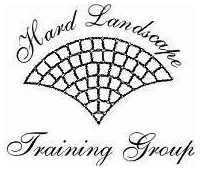 In the absence of the Chairman, Terry Pointer of Tolly Paving (recuperating from surgery), the meeting was chaired by the Vice-chair, Judy Behl of Scenic Blue Ltd. I don't wish to pre-empt the official minutes of the meeting, but I think that to give some indication of how well-developed the group has become, I should mention that two representatives from the Construction Industry Training Board (CITB) were present, along with the CEO of BALI, and a representative each from Charcon, Interpave and Lantra.
The group was established in April of last year and now has 33 paid-up members. There are a number of 'plans' being put into operation over the coming months to expand this membership base, and at only 25 quid a year, I will be encouraging as many contractors as possible to become involved, as membership entitles them to discounted rates for the various training programs that will be rolled out at an increased rate from now on. I will be publishing further information regarding membership and training schedules later this month (or early next month if I manage to sneak off back to Ireland for a few days R'n'R).
As stated, I've no wish to pre-empt the official minutes, but I have to say that I feel far more positive about the group than I have in the past. The offer of materials and facilities from Charcon is especially welcome, as it shows that one of the industry's biggest names is willing to put its hand in its pocket and give something back to the trade. The commitment to provide a minimum of 10 hard-scape training courses by the end of the year is the best news of all, as it shows a positive commitment to improve on what has been achieved up to now. Again, I'll publish details of these courses as soon as I have them. The group will also have a stand at Glee in September, and I've agreed to help out for a few hours each day.
A brief mention for one course that isn't directly a HLTG offering, but is available via the HLTG at a subsidised price. There is a "Managing People" course that aims to improve "people skills" for any small contractor or business. The idea is that you'll be taught how to deal with the awkward git customers that we all have to endure every now and again, and also how to get the best out of your workforce, along with other undoubtedly useful relationship skills. If you're interested in what I believe is a one-day course, contact Kath Walker at the HLTG.
The next scheduled meeting is to be held at the CITB offices in Loughborough on Wednesday 11th October. I hope to be there.