BBA for Tobermore Secura
Ulster-based Tobermore Concrete Products have recently secured BBA Roads and Bridges certification for their Secura Grand segmental retaining wall system. Reinforced with the Fortrac geogrid, the Secura Grand system is suitable for structures up to 10m in height and has been approved for use by the Highways Agency.
The Secura Grand light weight segmental block, with a riven natural stone appearance, requires no mortar or conventional bricklaying skills to install. This is said to make it easier and cheaper to build than conventional block walls whilst also providing a robust and durable system. The blocks are manufactured by Tobermore Paving & Walling in their manufacturing headquarters in Co.L'Derry, Northern Ireland.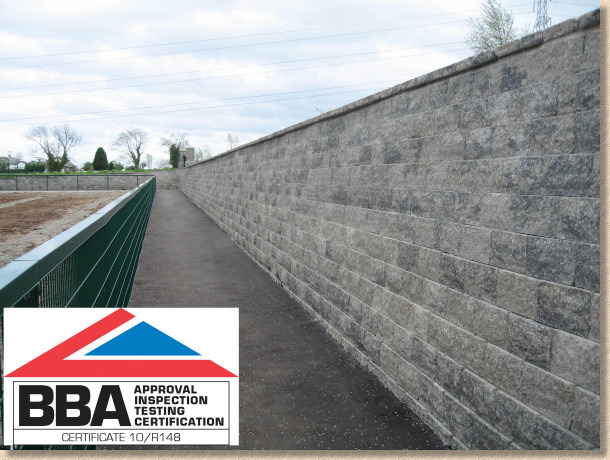 This BBA accreditation provides Tobermore's customers with the assurance that Secura Grand provides outstanding performance and compliance with building regulations. The BBA works closely with regulatory authorities throughout the UK as well as with housing warranty bodies to ensure Agrément Certificates are accepted nationwide.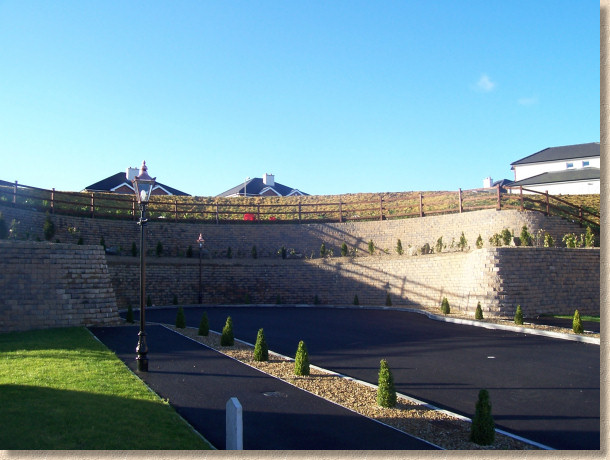 Tobermore have been supplying Secura Grand products throughout Britain and Ireland to a wide variety of major projects from The Hamptons housing development in Northern Ireland, Buxton Fire Station in England to the Greenfields housing development in Scotland.
For further information regarding Secura Grand and to see further completed projects visit Tobermore's website