Concrete Paving
The most commonly used modular paving material, covering a vast range of products including flags, kerbs, edgings and block paving plus many more. The following are the more important players for the British and Irish markets.
Please read carefully: Inclusion in this list does not imply any warranty or recommendation and is supplied for your information only. All registered trademarks duly acknowledged.
Unless stated otherwise, all telephone and fax numbers are for Britain and NI - RoI numbers are shown with a +353 international dialling prefix.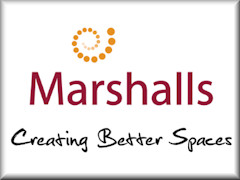 Marshalls plc is the UK's no.1 hard landscape transformation company manufacturing superior, innovative products for the Domestic, Public Sector and Commercial markets. Marshalls constantly invests in new technologies to develop product innovations for both professional installation and DIY use, which break new ground and set the standard within the industry. When you choose Marshalls you are also in the safe hands of a company who is committed to developing its products in a sustainable manner. Producing and supplying ethically and environmentally responsible materials to create better landscapes.
Marshalls plc
Concrete Paving
Landscape House Premier Way Lowfields Business Park Elland HX5 9HT
Block Paving

Commercial Flags and Kerbs

Patio Flags