Mortars, concretes and cements
The modern construction industry is, literally, built on the use of mortars and concretes. This listing gives contact information for the main suppliers serving Britain and Ireland.
Please read carefully: Inclusion in this list does not imply any warranty or recommendation and is supplied for your information only. All registered trademarks duly acknowledged.
Unless stated otherwise, all telephone and fax numbers are for Britain and NI - RoI numbers are shown with a +353 international dialling prefix.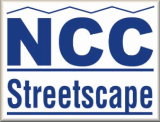 Established for over 30 years, NCC is the exclusive distributor of GftK Pavement Jointing Mortars for Britain and Ireland. Manufactured in Germany, GftK are the market and technology leaders for these products in much of Europe. NCC Streetscape supplies pavement jointing mortars for all types of stone and concrete hard landscaping projects – from patios and pedestrian areas, through commercial developments and highways, to heavy truck standings and heritage applications. Friendly free advice and assistance with on-site technical support. Contact us today!
NCC Streetscape
Mortars, concretes and cements
Unit 2, Woodside, Ackhurst Road, Common Bank, Chorley, Lancashire PR7 1NH
Tel: 01257 266696
Fax: 01257 261232