Sealants
Increasingly regarded as a key maintenance element for all types of paving, sealants for paving is something of a specialised field, and the companies listed below tend to be at the better end of the supply spectrum.
Please read carefully: Inclusion in this list does not imply any warranty or recommendation and is supplied for your information only. All registered trademarks duly acknowledged.
Unless stated otherwise, all telephone and fax numbers are for Britain and NI - RoI numbers are shown with a +353 international dialling prefix.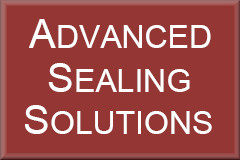 Advanced Sealing Solutions - exceptional quality sealers, coatings & 'breathable' impregnators for both EXTERNAL PAVING and INTERNAL FLOORING, domestic & commercial For both man-made - Block paving, PIC, Flags & Slabs - & natural products - Stone, Slate, Travertine, Terracotta, etc - we supply a full range through 'invisible', matt, sheen & gloss.
Our reputation has been built on providing first class products and first class support to all our customers [no matter how large or small] and our commitment to innovation & service continues to drive us forward. All products available ex-stock for immediate delivery or collection.
Advanced Sealing Solutions
Sealants
Units 17 & 18 Raikes Clough Ind Est, Raikes Lane, Bolton BL3 1RP
Tel: 01204 362828
Fax: 01204 559881