Right I'm gonna have a go at this thread!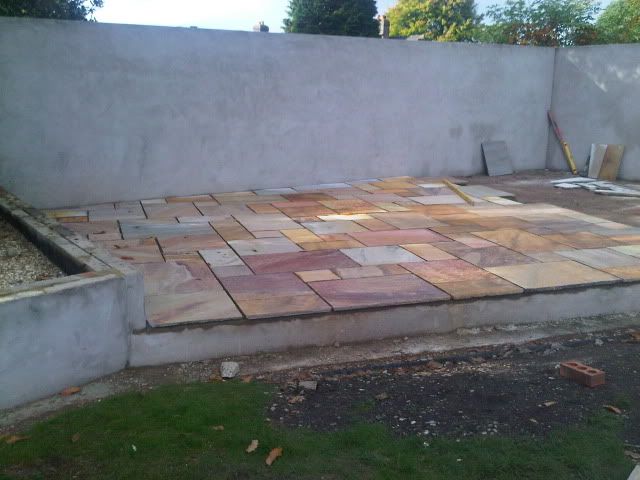 Recent job, almost complete now. Nice stone to lay, jointed with gtfk basalt - not as good as rompox but all I could get. Just got the last few ground level ones to put in and connect the lights up. Straight after jointing:-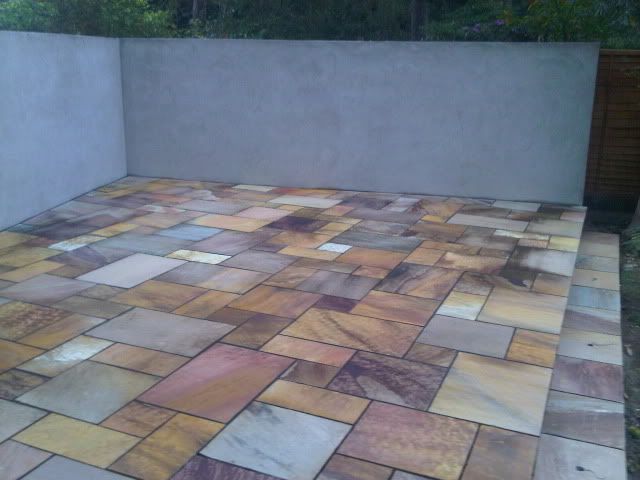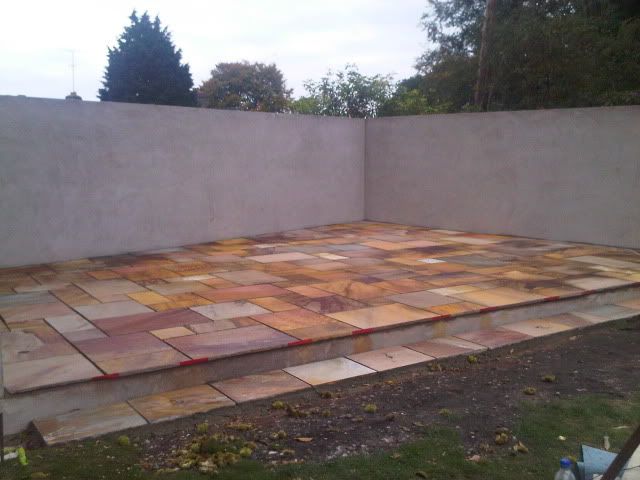 Plasterer coming back whenever to render top and sides of the low wall as no decision could be reached on copings.

In case anyone's wondering why we laid in the plane we did, the blockwork is nowhere near 90 degrees - it's quite a bit less due to a bizarre boundary line. Didn't want to see cuts at weird angles so this masks it quite nicely. Took a fair bit longer. No long lines and no four-corners meeting = a happy jonnyboy!!

Going to use a proper coating on the walls - Keim, which acts like an etch-primer and really bites into the render. Colour tba!

Will be sealing it with our special sealant !

--------------


full bed only - spot and dabs are the scourge!!