Thursday, June 11, 2009
On the home run...
The sett laying at Knutsford has today just passed the widest point, and from hereon, the drive narrows down to around 3.6m, so progress towards the main entrance will seem incredibly fast after today. Another couple of weeks or thereabouts, and the whole of the front driveway should be complete.



The fan pattern layout has really come into its own since they have 'spread out' over the widest section which shows off this pattern to its best effect. This latest photo shows the progress albeit without the paving to the recess tray (heavy duty 750x750 covers supplied by Clark Drain) being completed, but the tray was only installed this morning, so needs 24 hours to allow the bedding mortar to harden before it's loaded with all those setts.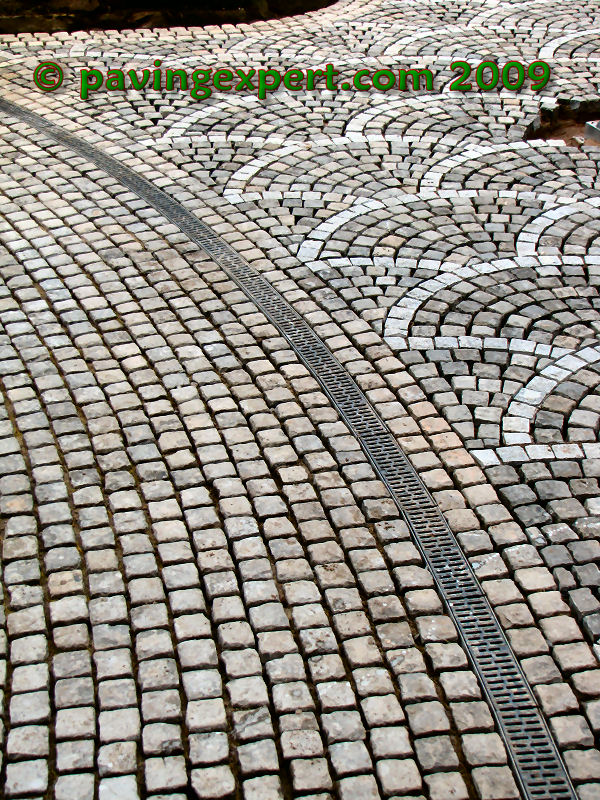 On the subject of ironwork, the cast iron gratings to the Aco Channel Drain have now been fitted to the channel installed at the curving boundary between the circular layout setts and the fan pattern. We're really pleased with these, as the simple iron grating suits both the property and the sett paving. You'd swear they'd been there since the house was built, and by allowing them to follow the curve, they seem such a natural break between the two layouts.



Subscribe to Posts [Atom]