Wednesday, May 20, 2009
The height of paving excellence
I'm overwhelmed by the response there's been to this project. It's immensely reassuring to hear from other tradesmen, streetmasons and other crafts alike, expressing their admiration for what we're doing with this project in leafy Knutsford.

And so to show how much those supportive messages, and the requests for more piccies are appreciated, we sent Cookie from The Original Stone Paving Company, all umpteen stone of him, up onto the very top of the roof with a Box Brownie to get some photies of the now complete guilloche from on high.



The circular paving is almost complete - in fact, it probably is complete given that I left the site before 2pm - and Cookie reckons he'll start laying the Fan pattern to the main driveway tomorrow.



The other development since the weekend is the panels for trialling the jointing material. Basically, a 1m x 3m panel of the reclaimed setts has been jointed using three different colours of resin bound mortar, allowing the client who wouldn't be overly familiar with this type of product to choose which he prefers. I went for the darkest option, as did Cookie, and most of the lads working with him. The client's sister also preferred the darkest colour, so it was a cast-iron inevitability that the client would choose the lightest of the three! We'll see......!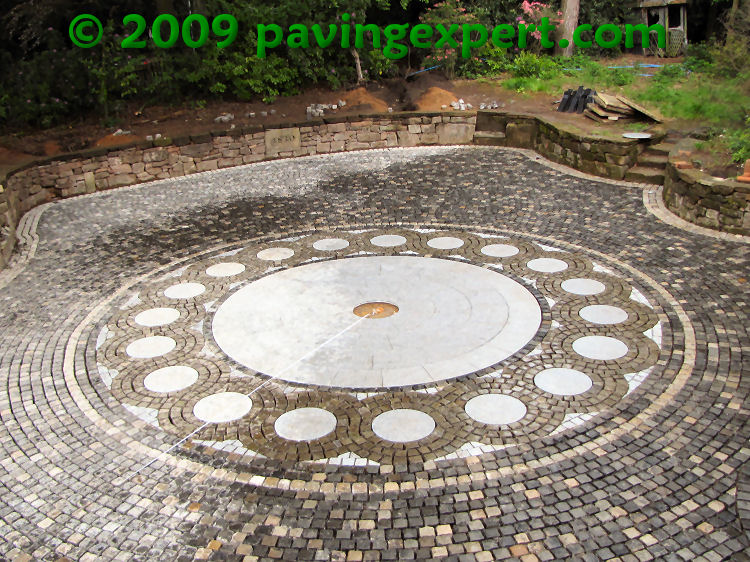 Subscribe to Posts [Atom]